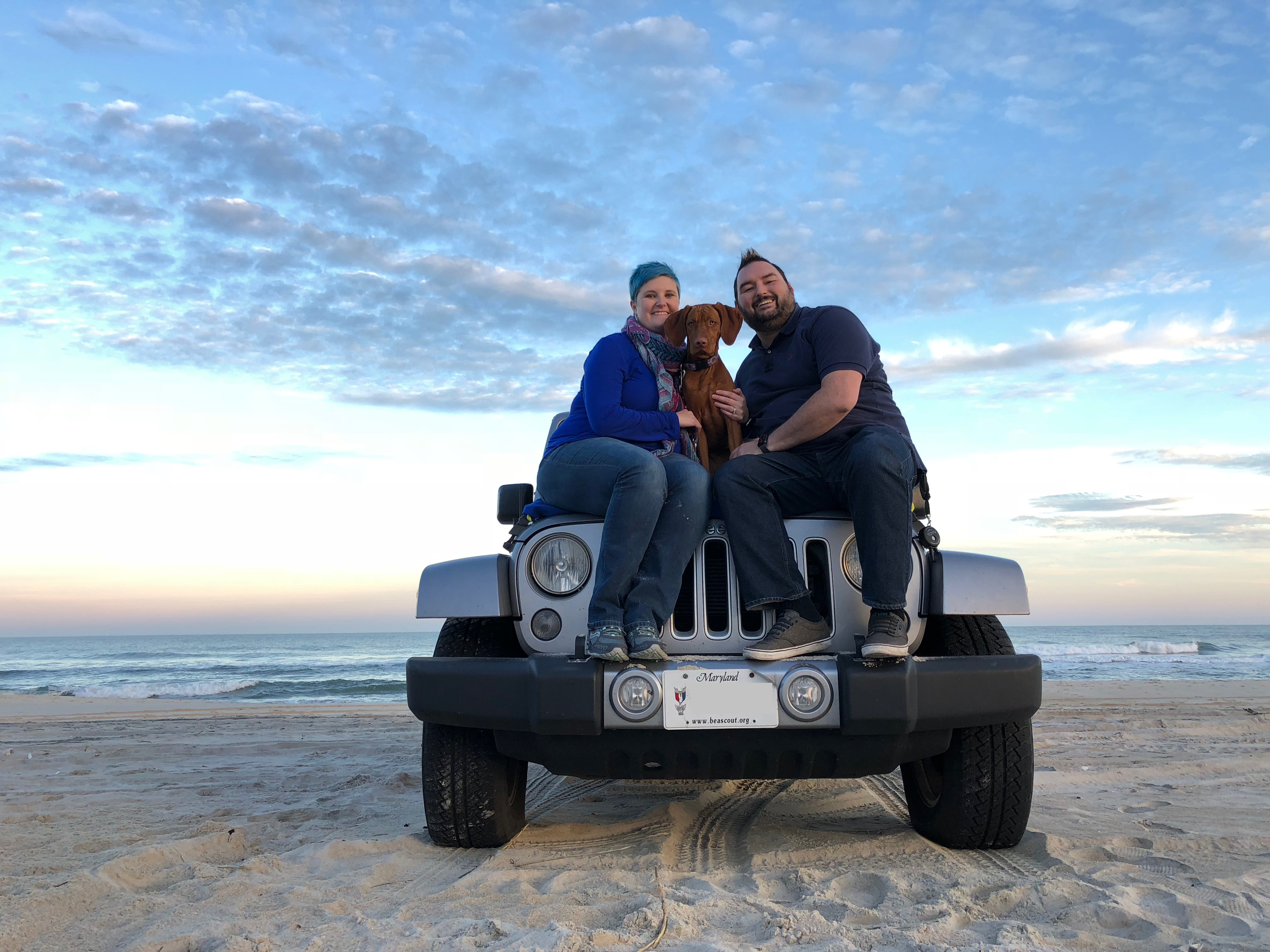 I believe in living the story you want to tell. I believe in documenting life's smallest and biggest moments for ourselves. I believe capturing life's moments in the form of photos and words creates opportunities for reflection, learning, and growth. I believe in using well-designed products to support our stories. I believe memory keeping should be fun and meaningful. 
…
 Hi, friends! I'm Steph Grimes and I live in Baltimore, Maryland with my wonderful husband, Shawn, and our sweet little red pup, Ruby. I love memory keeping, cardmaking, Tom Petty, road-tripping, and playing tabletop games. I have been scrapbooking since 2001 in some form or other and it has taken me through my highest highs and lowest lows. I enjoy documenting all types of stories from our day-to-day life to our grandest adventures. 
I have a Masters in Early Childhood Education and my day job is working as Director of Program Design for Digital Harbor Foundation creating technology-centered out-of-school-time opportunities for underserved youth and the educators that them.
…
DESIGN TEAMS
GUEST DESIGNER
Elle's Studio – February 2018 – "Adventure Awaits"
Elle's Studio – February 2018 – "A Rainbow of Hues"