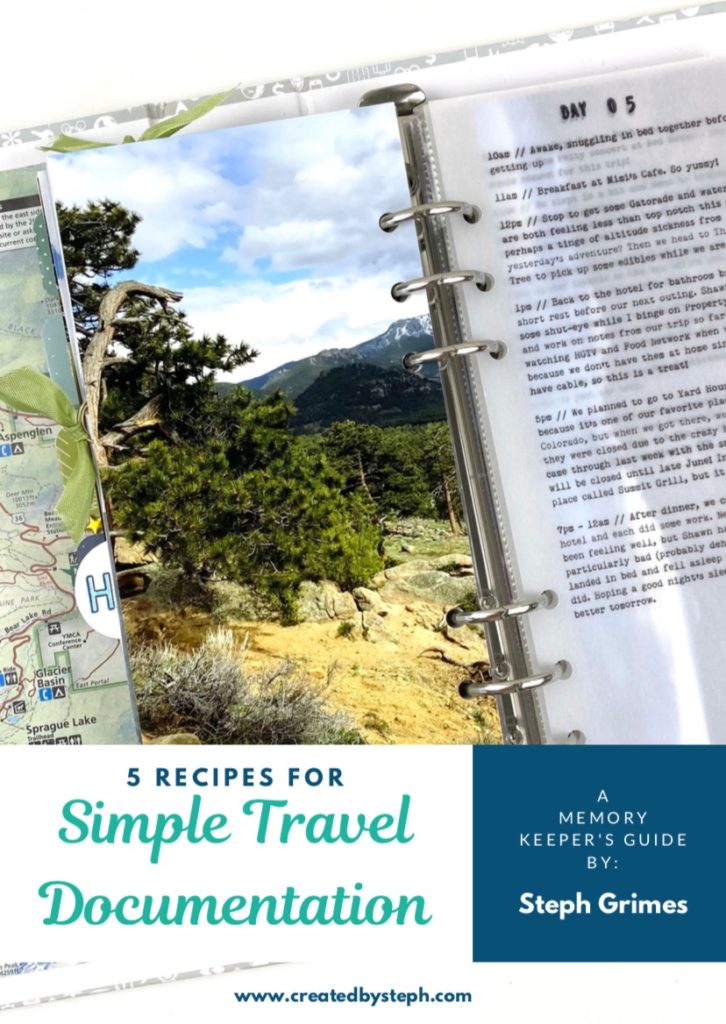 DON'T MISS THIS FREEBIE
Subscribe to our mailing list today and receive this FREE 12-page guide for memory keepers, 5 Recipes for Simple Travel Documentation. This in-depth guide features all my best tips for documenting your travel stories on-the-go! Find details inside for how to implement these recipes right away or on your next adventure.
Enter your information below and the guide will be emailed to you as part of your confirmation email.