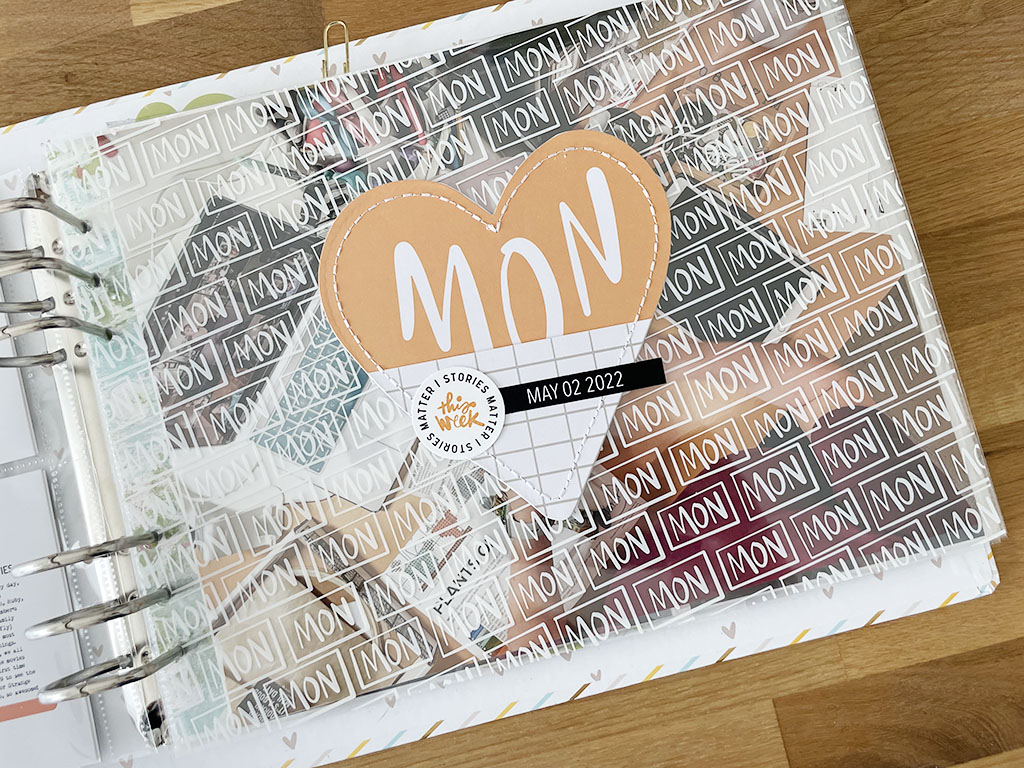 In this video I am sharing the album formula I've come up with for my daily pages in my 2022 Week in the Life album and my completed Monday pages. Working in the 10×8 size was new for me in the context of this project, so it took a little bit of work to figure out exactly what my formula would be for each day and how I would bring together my words, photos, and products. In order to do that, I needed to actually work through a day and figure it out. I'm really happy with the variety of things I have in my daily pages and I can't wait to now cruise through the rest of the days and see this album come together! 
I have another video for my 2022 Week in the Life Album Setup if you are interested.
If you'd like to check out my previous years' Week in the Life albums, you can see them here: Week in the Life video playlist.
Let me know in the comments if you have any questions, happy to answer!
---
// HELPFUL LINKS //
**Ali Edwards: https://aliedwards.com/
**Week in the Life: https://aliedwards.com/week-in-the-life-2019
**Week in the Life 2022 Collection: https://www.aliedwards.com/shop/week-in-the-life
**10×8 album: https://www.aliedwards.com/shop/week-in-the-life-2022-10×8-striped-album
**Week in the Life 2022 Circle DAys 4×6 Stamp SetL https://aliedwards.com/shop/week-in-the-life-2022-circle-days-of-the-week-4×6-stamp-set
**Week in the Life 2022 Digitals: https://aliedwards.com/shop/week-in-the-life-digitals
**Week in the Life 2022 6×8 Digital Layered Templates: https://aliedwards.com/shop/week-in-the-life-2022-digital-6×8-layered-templates-overlays-vol-9
**Week in the Life 2022 10×8 Digital Layered Templates: https://aliedwards.com/shop/week-in-the-life-2022-digital-10×8-layered-templates
**Week in the Life 2022 Digital Variety Pack:https://aliedwards.com/shop/week-in-the-life-2022-digital-variety-pack
**December Daily 2021 10×8 Digital Layered Templates: https://aliedwards.com/shop/december-daily-2021-digital-10×8-layered-templates
**Week in the Life 2021 Weather Digital Stamps: https://aliedwards.com/shop/week-in-the-life-2021-weather-4×6-digital-stamp-set
**Jennie Rey's Design Formula Reel on IG: https://www.instagram.com/reel/Ce1Bp08lPnP/?utm_source=ig_web_copy_link
**Danielle of Nelly & Clem's Week in the Life Album Setup Video: https://youtu.be/uTbsa-Ji844
**Staples Ultra Premium Matte Photo Paper: https://www.staples.com/Staples-Photo-Supreme-Paper-8-1-2-x-11-Double-Sided-Matte-50-Pack-19895-CC-US/product_564121?gab1490searchpage**Elle's Studio Daily Tabs Stamp: https://shopellesstudio.com/products/daily-tabs-stamp?_pos=7&_sid=bd9c25fea&_ss=r