Today I am excited to FINALLY be sharing with you my completed documentation for our very first cross-country road trip back in 2014. This project has obviously been cooking for a long time. I've been collecting pieces and thinking about this album since we took this trip 8 years ago.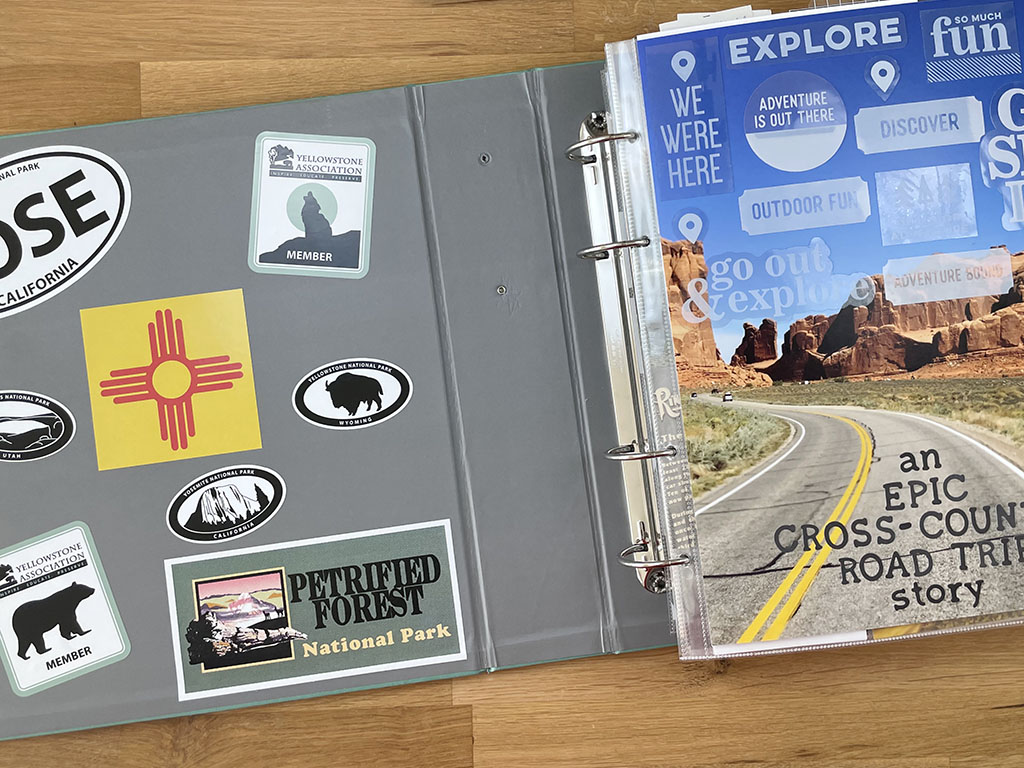 I used a 9×12″ album that I've been holding onto for many, many years. It was the first 9×12″ album I ever saw and was offered as part of the A Beautiful Mess scrapbook line they used to have. It worked great for this trip and I'm so glad I bought it and saved for this project all this time. Most of the products I'm using inside are from Ali Edwards, Elle's Studio, In a Creative Bubble / Feed Your Craft (no longer in business), and Heidi Swapp. I've got links below for the most-used products where available.
I first started work on this project as part of Theresa Moxley's In My Pocket Collab Travel class in 2021. If you'd like to see how I prepared to work on this album, the awesome stash kit I made to work from, and how this album got started, I recommend checking out that class (it's still available). There are so many awesome lessons from a bunch of creative contributors included and it is well worth the $20.
I talk through a lot of the design choices I made in the album in the video below, as well as sharing some highlights from this very memorable trip that sparked our immense love of road tripping. The video is on the long side (40mins) so settle in with your fave beverage and maybe a snack to check out this album from start to finish!