I'm so excited to share with you today a look at how I plan to document 2022! I will be working in a 9×12″ album for my Yearbook this year and I will be taking a weekly documenting approach. I am also working in an accompanying 6×8″ story album inspired by Ali Edwards' approach this year.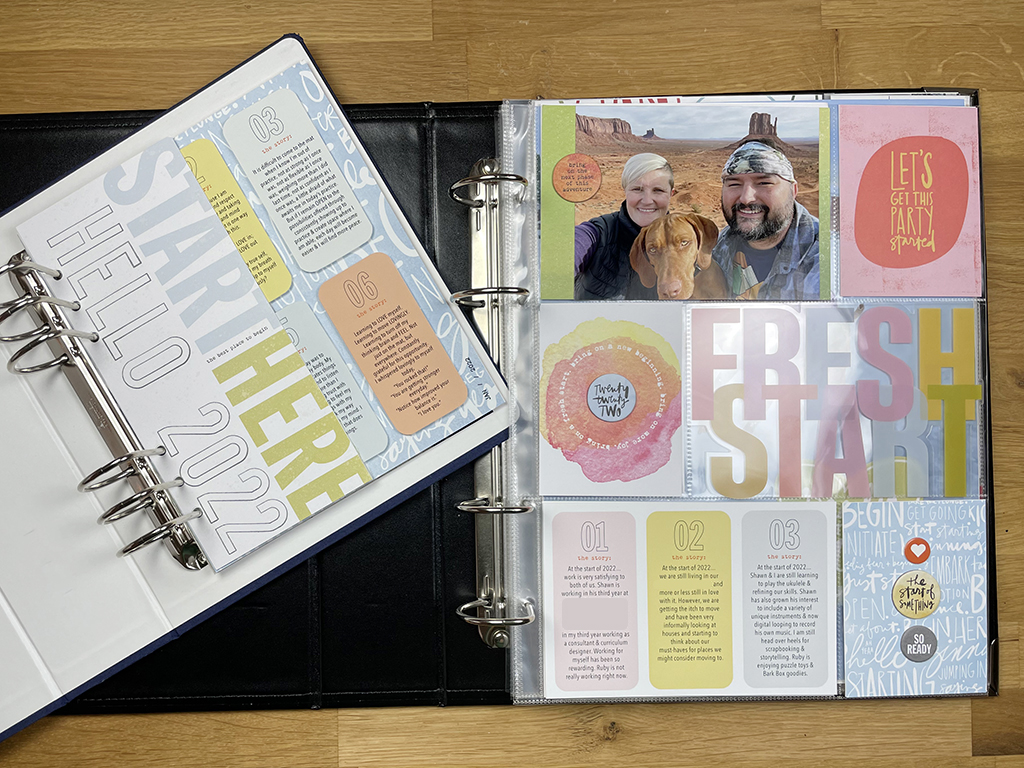 This year, my biggest focus is on using up my stash. I have collected so many amazing kits and products over the last few years, but I have hardly used them. To help me focus on that goal, I have decided to terminate my subscriptions to all physical kits for the time being. I am still planning to get the Digital Stories by the Month kit from Ali Edwards each month, but other than that, my goal will primarily be to use what I already have on hand. I am feeling so motivated and inspired by this approach already (we will see how long that sticks!).
My goal of using products from my physical stash worked really well in January! I was very excited to use up a bunch of products I had in my stash from the "For the Love" Story Kit from Ali Edwards in my January pages. Here's a look at what I started with (plus the digital kit):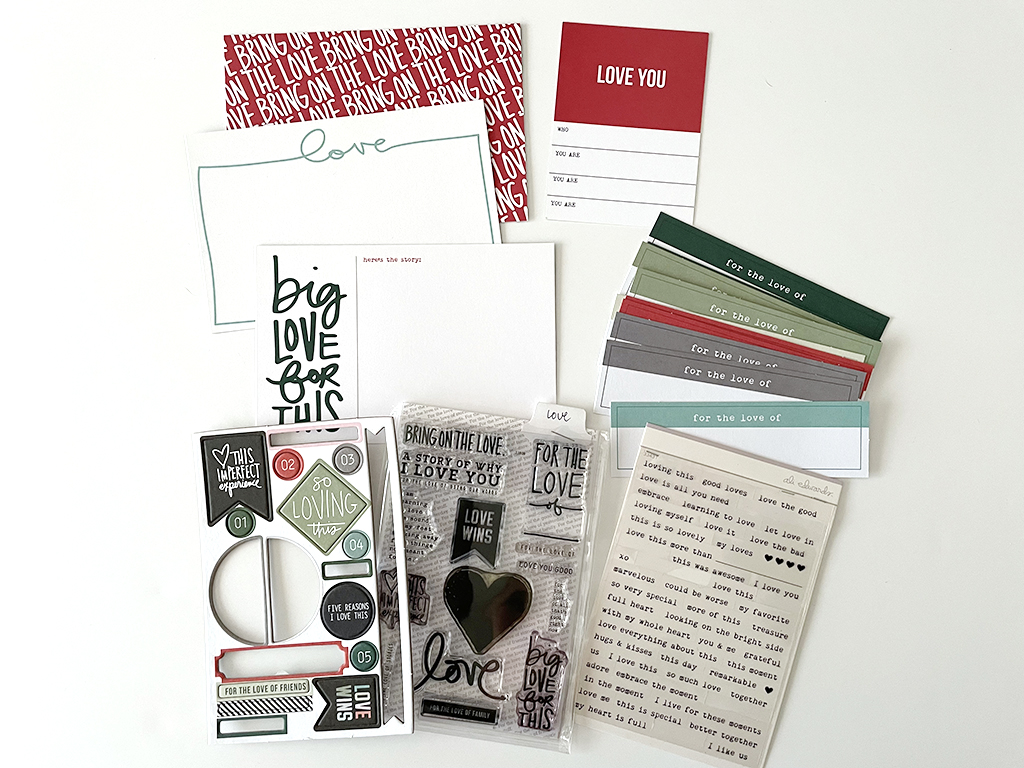 Here are the pages I created using those pieces and some additional pieces I printed from the digital kit: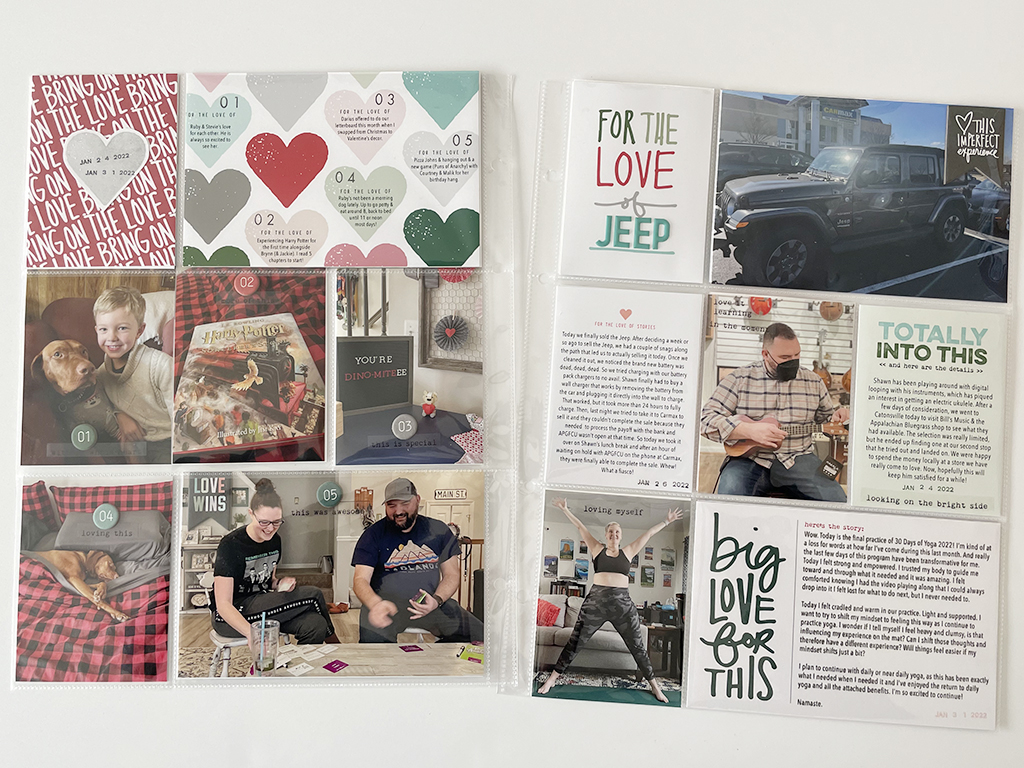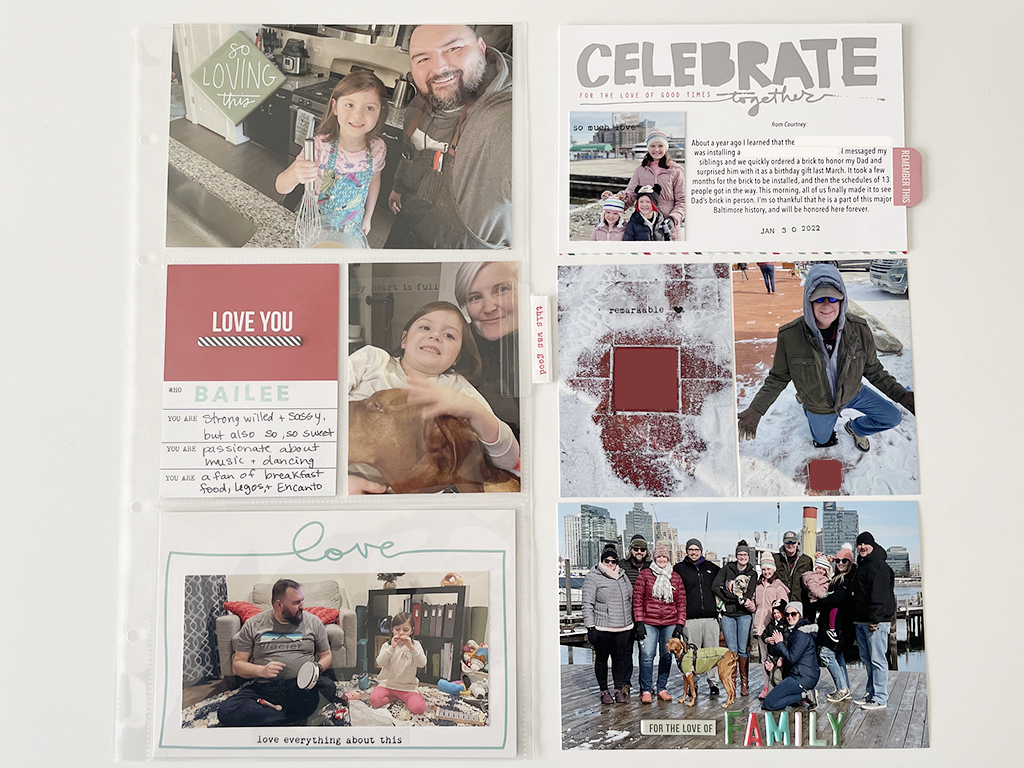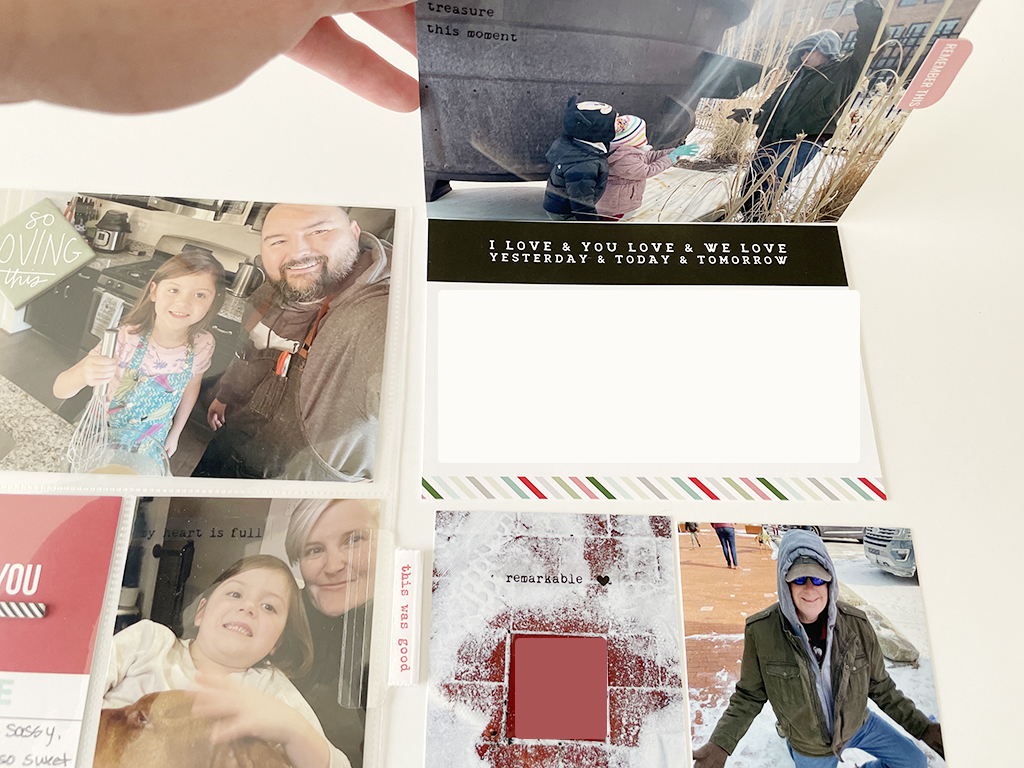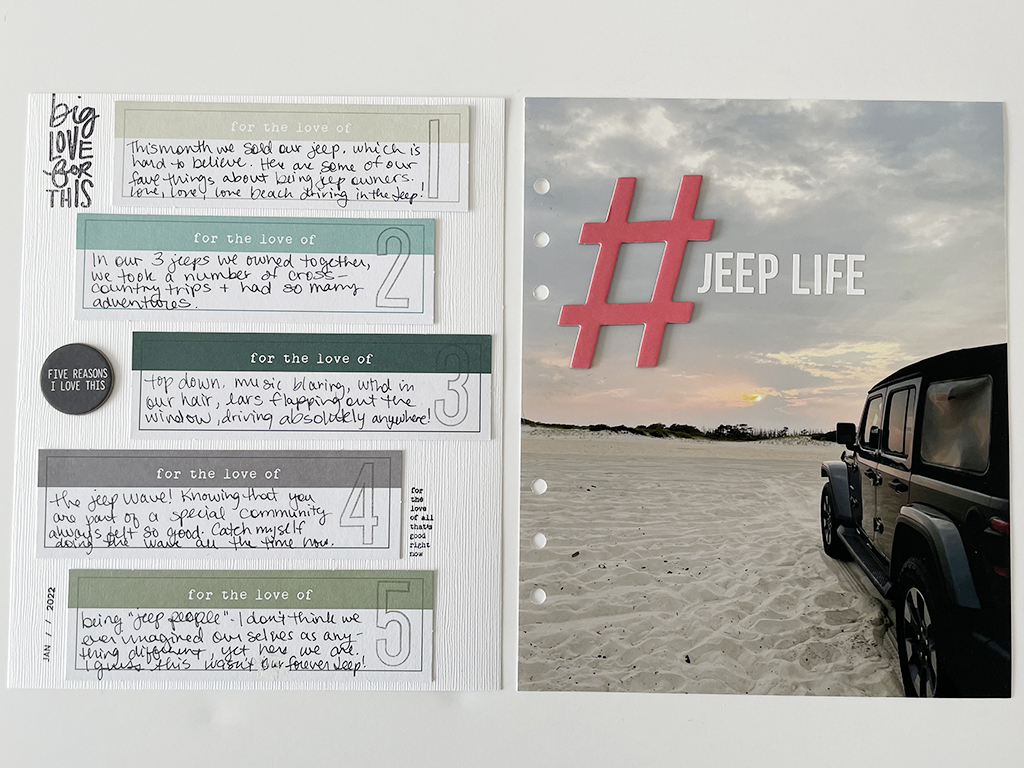 That's a full 9×12″ weekly spread in my 2022 Yearbook + a 6×12″ insert + a double page in my 6×8″ story album. After all of that, here's what I have remaining that will either go back into my stash or go into a giveaway box: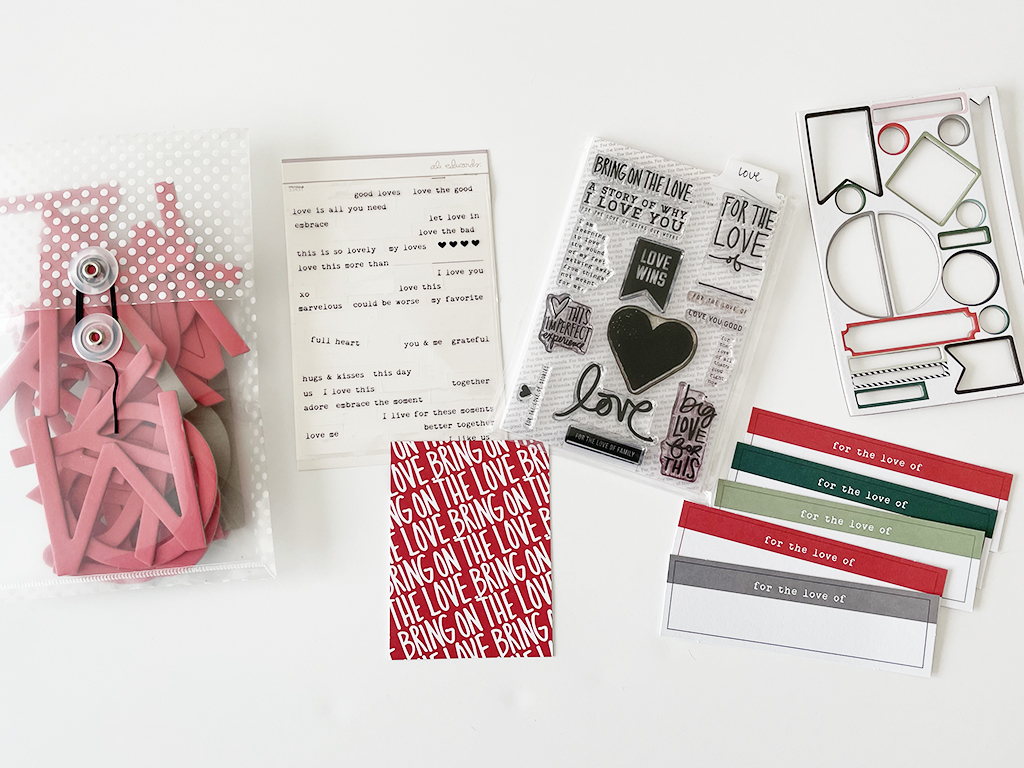 For my February pages, in addition to the February Digital Stories by the Month kit, I plan to work with two kits from my stash:
1) a DIY Stash Kit I made from some cards and embellishments that felt inspiring to me at the time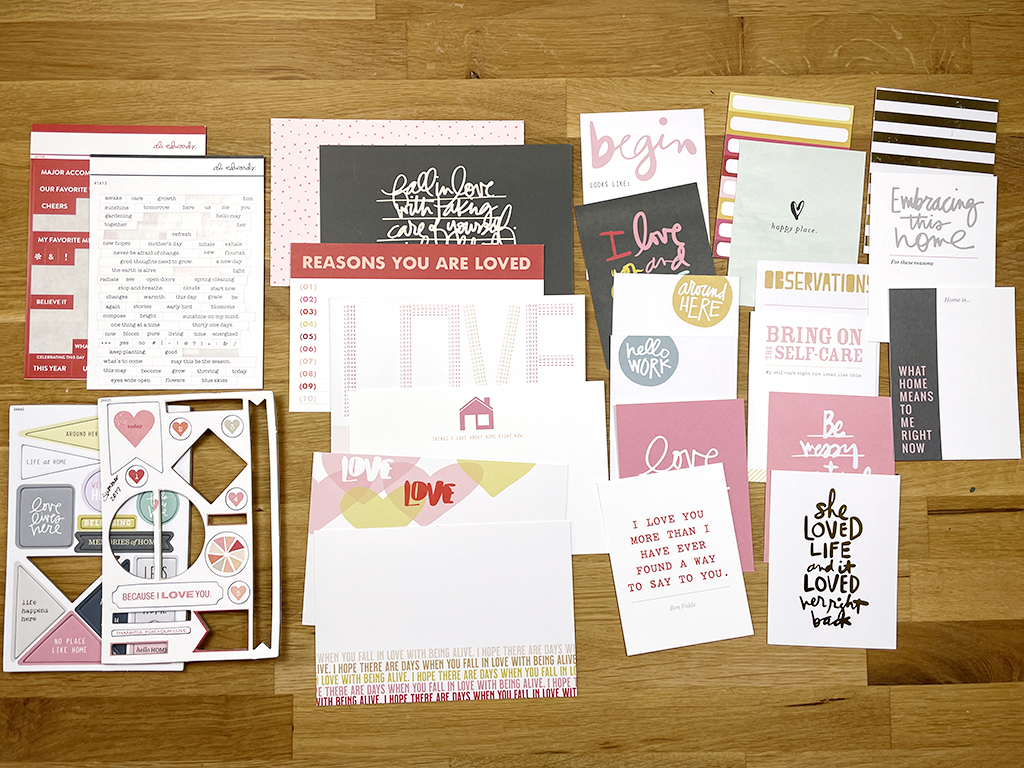 2) the JOY Story Kit, which I have a LOT of left in my stash.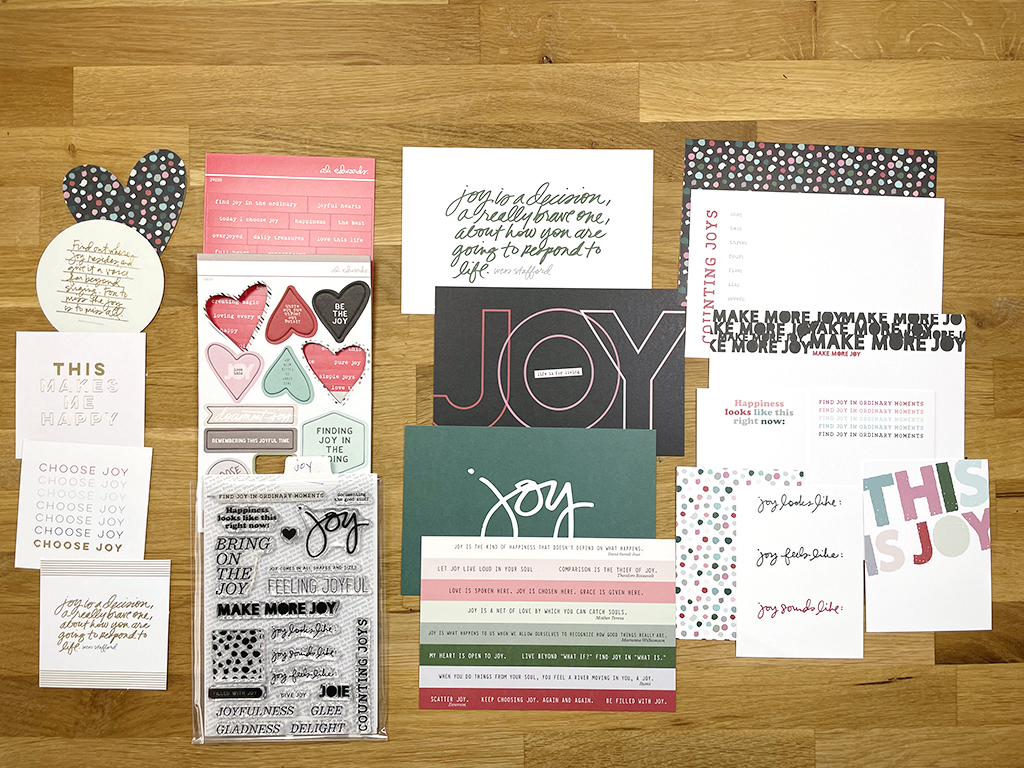 Here's the video detailing my plans for documenting this year and my January pages. I also show all the pieces of the two kits I plan to work from for February pages. My goal, right now, is to make one of these videos toward the end of each month (or the month following, like this one) that shares my pages from the month and the kits or products I plan to use the for the coming month.
I hope you've enjoyed the video. If you have any questions, please don't hesitate to ask in the comments below or over on the video on YouTube.
Thanks for stopping by today! Happy Scrapping!