Today on the blog and over on my YouTube channel, I am sharing a video walkthrough of my completed December Daily album for 2021.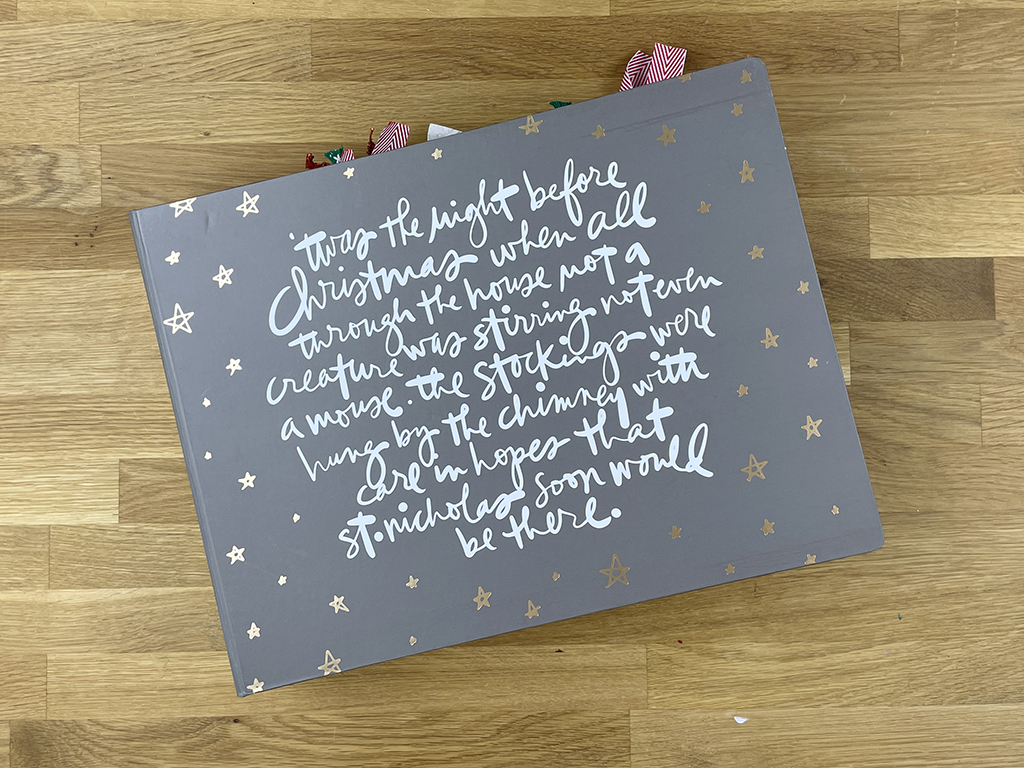 For this project this time around, I opted for the larger 10″x8″ album that was offered as part of Ali Edwards' December Daily collection and it was so fun to work in this size! I hope this will be an option going forward for this project and others because it was so nice to have a little more real estate inside my album. There were two 10″x8″ album options, this one with The Night Before Christmas quote on the front and another that was a plain grey linen.

My album features pages both inside and outside the pockets. I also utilized quite a few digital products and layered templates to help save on space and allow me to include a lot of photos. I think this is one of my favorite albums I've ever made! (Shh…don't tell all the others! LOL!)
Please enjoy the video walkthrough, it's a bit long, but it's pretty detailed and gives a walkthrough of each page in the album as well as an overview of products used throughout.
Thanks for stopping by today and watching the video! If you have any questions, please feel free to leave a comment below.
---
// HELPFUL LINKS //
**Ali Edwards: https://aliedwards.com/
**In a Creative Bubble: https://creativebubble.bigcartel.com/
**Elle's Studio: http://shrsl.com/1ulnk
**Shannan Pages: https://www.shannanpages.com/
**December Daily: https://www.aliedwards.com/projects-december-daily