This week, for the second year, I am participating in a self-portrait challenge extended by Ali Edwards called Pieces of Us. The goal is to get in front of the camera and take at least one self-portrait per day following a prompt. You can learn all about it over on Ali's blog. I loved this project last year and enjoyed the challenge of taking creative self-portraits each day and I am very excited to tackle it again this year.
Each day I hope to share my words and photo(s) from the previous day's prompt here on my blog. I hope you will follow along and consider joining in the challenge yourself, if you're not already participating.
---
Pieces of Us | Eyes Closed
Last year when I participated in this same project, the EYES CLOSED prompt felt very uncomfortable and extremely vulnerable to for me. Today it felt a whole lot more natural. Repetitive practice and moving outside our comfort zone does work.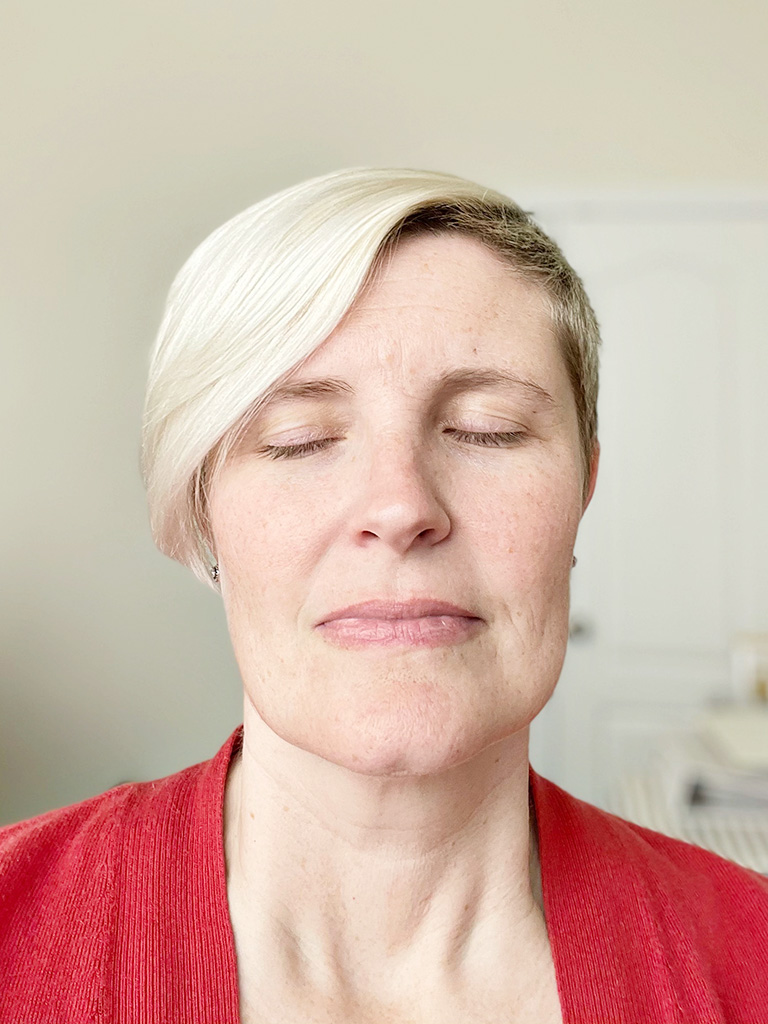 I want to remember to close my eyes and take a few deep breaths when I need to center myself. This morning I wasn't feeling well and I had to lead a training session. I really wanted to bail. I felt distracted by my ailments. I felt tired. I felt a little rundown. Then I noticed the self-doubt creeping in. Who are you to lead this training? What makes you an expert on this? These people are not getting anything out of this series. I decided not to bail. I decided to get myself showered and dressed in "real" clothes. I decided I am an expert and literally wrote the guide we are using for this training. I paused before I started Zoom, closed my eyes, and took a few deep breaths to try to calm myself down. It worked like a charm. It was one of the best training sessions we've had yet and some of the best conversations and discussions. As a lifelong anxiety sufferer, it feels really good to be able to implement techniques to successfully calm myself and quiet my monkey mind.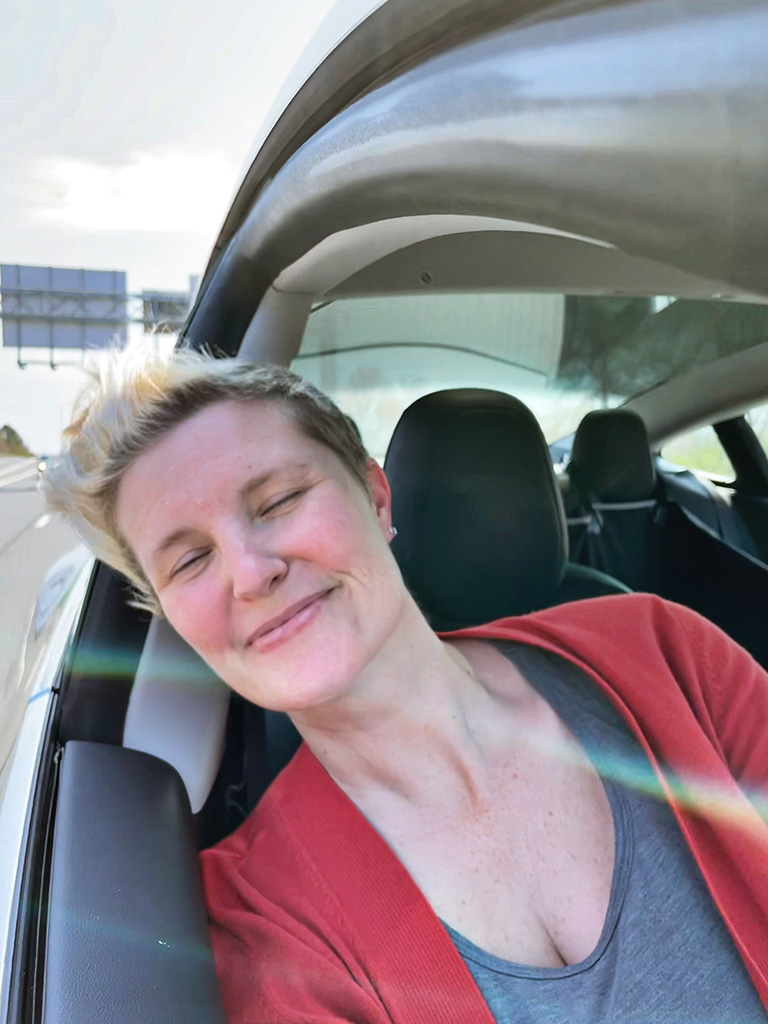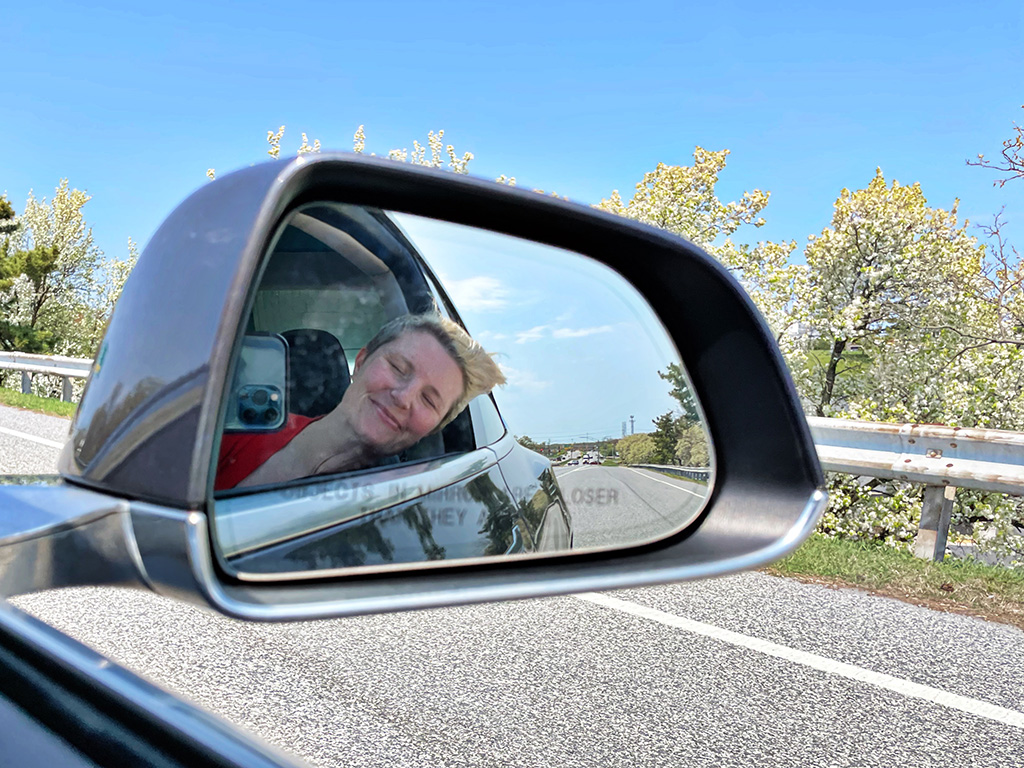 I want to remember to close my eyes, say yes, trust it will all be okay, and leap into the deep end. I wanted to take a fun photo of myself today with my eyes closed. These two are my favorites from the lot. When I look at them I see someone who is free and happy and fun-loving. I don't always feel like this person, but seeing her here makes me want to see her more often. Hair blowing in the breeze. Smiling ear to ear. Eyes closed to come inward and shut out the critics and naysayers. Doing something silly and carefree. I didn't think twice about sticking my head out of the car window to take these series of photos. I trusted that it would be fine. That it would be fun. That I would find what i was looking for.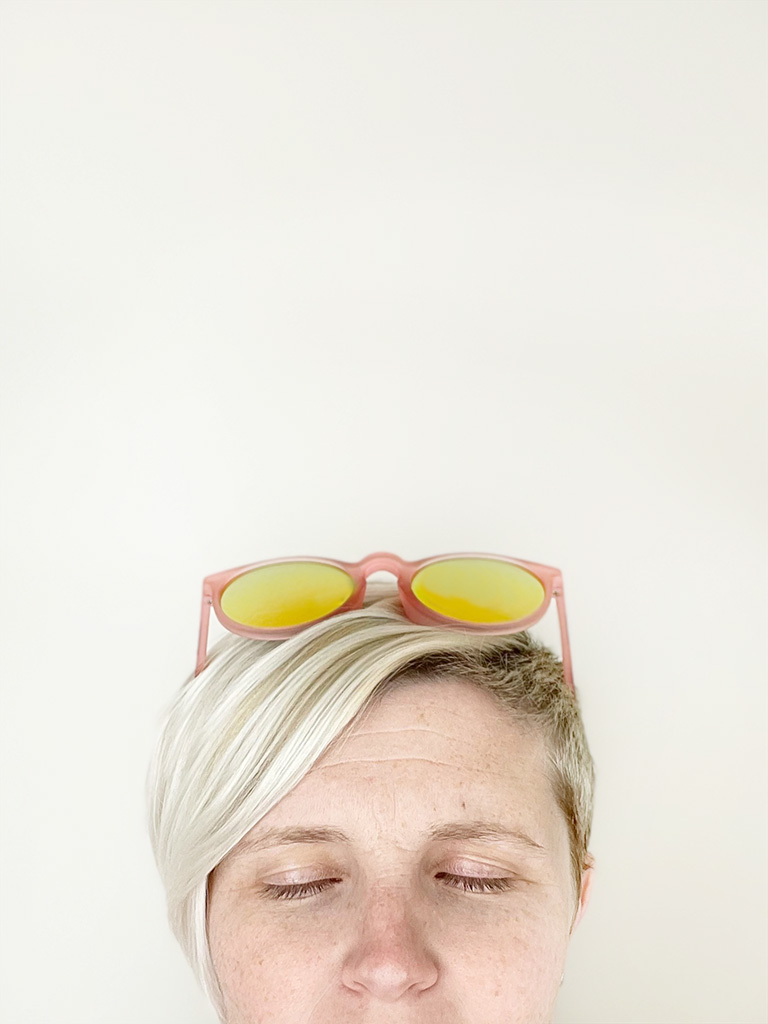 I want to remember to close my eyes and keep practicing. I want to explore vulnerability more in my life. I want to close my eyes and be slightly uncomfortable with it. I want to learn to be more comfortable and trusting with my eyes closed. I want to practice this more so that it becomes second nature. When I close my eyes I can hear my own inner voice and my own thoughts louder and more clearly. I want to practice trusting myself.
---
I hope you're enjoying this project if you're playing along and that you're learning more about how to love what you see in the camera.