This week, for the second year, I am participating in a self-portrait challenge extended by Ali Edwards called Pieces of Us. The goal is to get in front of the camera and take at least one self-portrait per day following a prompt. You can learn all about it over on Ali's blog. I loved this project last year and enjoyed the challenge of taking creative self-portraits each day and I am very excited to tackle it again this year.
Each day I hope to share my words and photo(s) from the previous day's prompt here on my blog. I hope you will follow along and consider joining in the challenge yourself, if you're not already participating.
---
Pieces of Us | Hands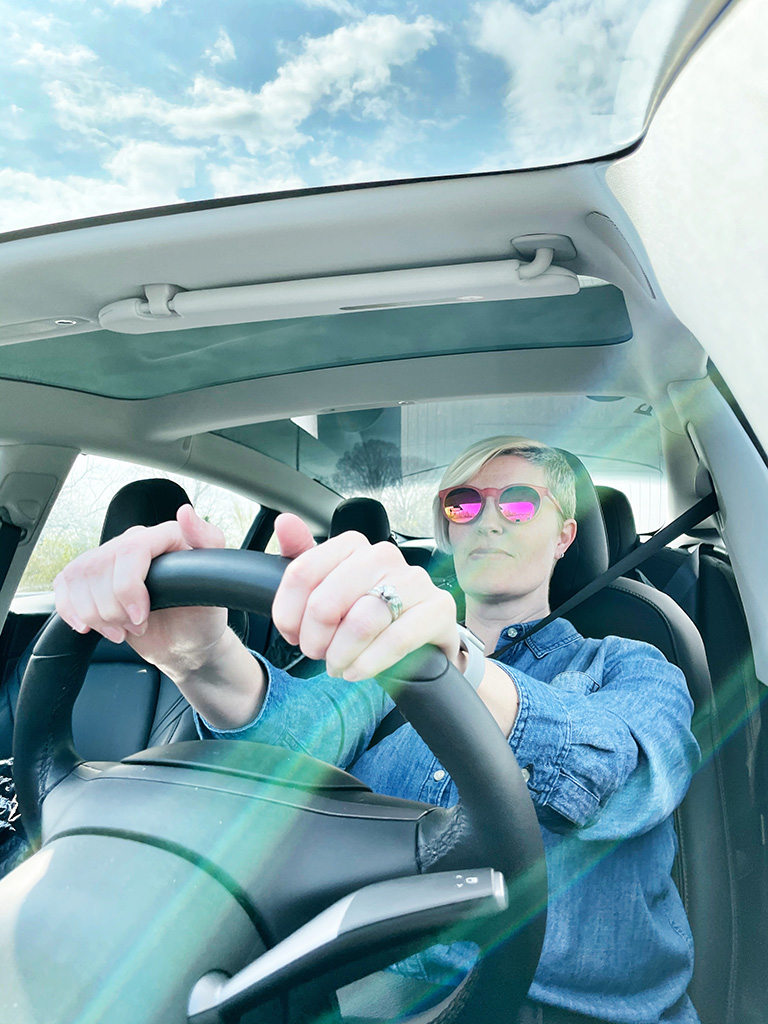 This morning my hands are taking me where I need to go, my regular therapy appointment. These hands have managed the wheel of a car since I was 18 years old when driving became my ticket to freedom. With my hands firmly grasping the wheel of a car, I have driven cross-country twice and navigated many trips partially across the country. Over the last year, these hands haven't driven me very many places, except to this standing appointment at least once a month. These days my hands don't have much responsibility for the drive because the auto-pilot feature in our Tesla is so amazing. This morning, while my hands and the car itself navigate the highway, my mind wanders to all the thoughts and feelings I'm having lately and the struggles I am facing and working through. It feels like I've outgrown much of who I used to be and ready to grow into a bigger shell.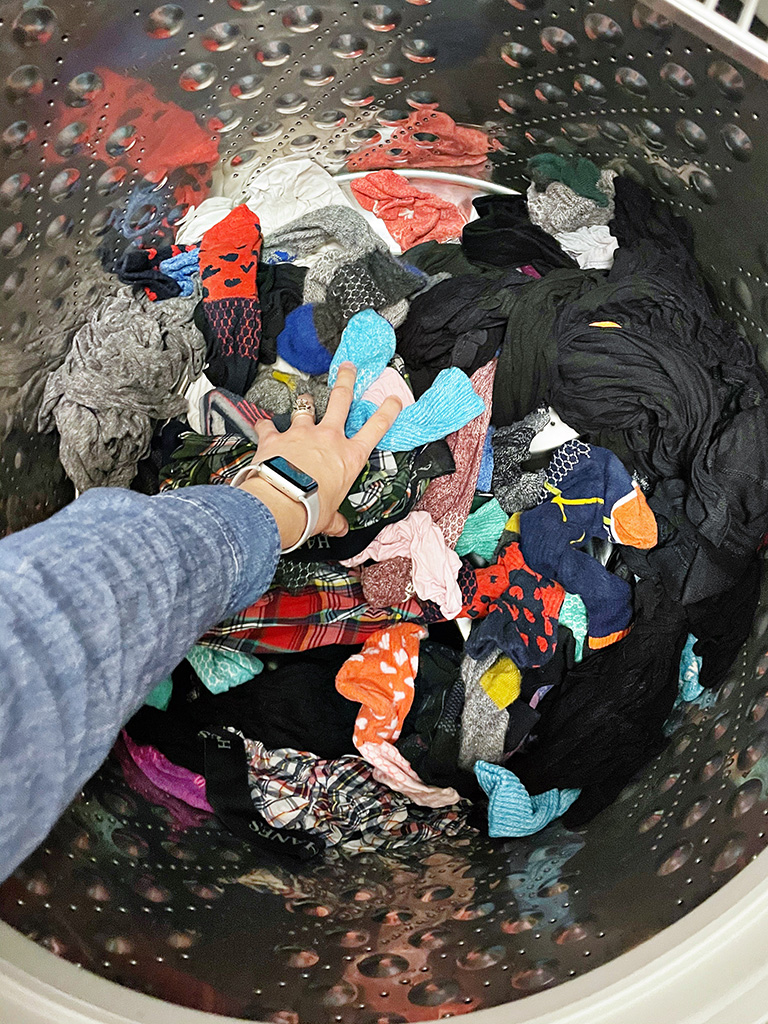 My hands have not been doing much of this lately. Over the last few weeks the chores and household duties my hands regularly carry out have fallen to the wayside as I've been too ill to clean, have had surgery, and have been recovering. I'm not able to lift anything for a few more weeks, so my hands require a lot of help with tasks they are accustomed to doing for themselves. It's very hard for me to sit by while others do things for me, but I keep reminding myself that it is temporary and what is best for me and the healing my body has left to do. In the meantime, being able to move laundry from the washer to the dryer is one task my hands can carry out, so I will do just that.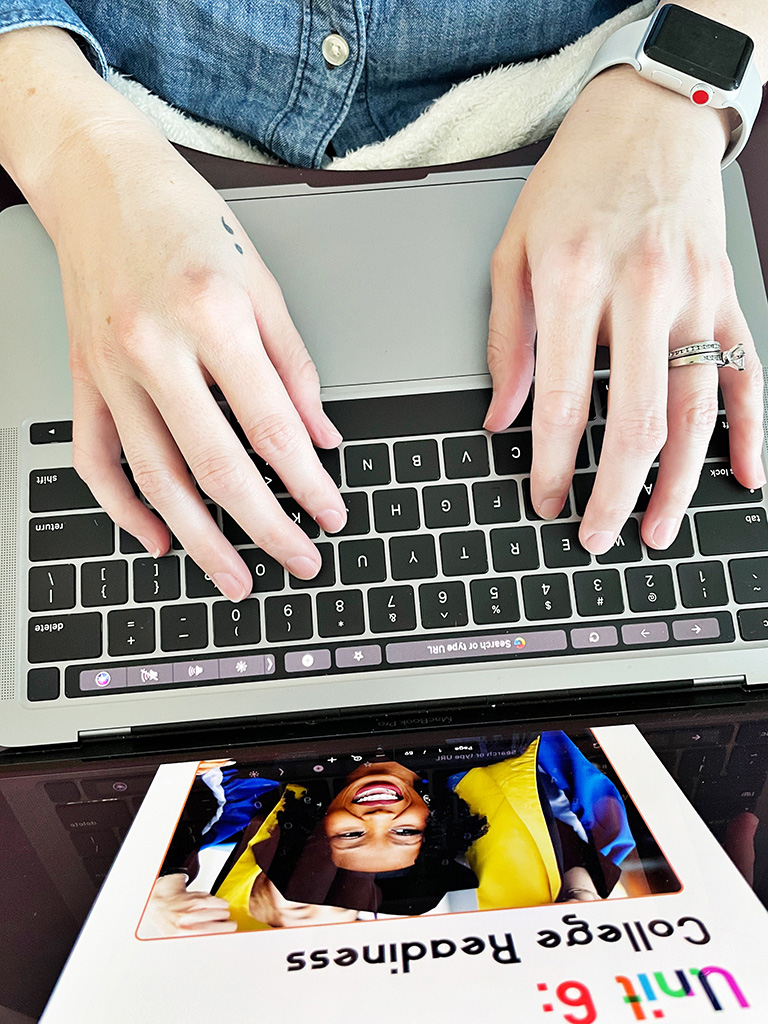 On the other hand (see what I did there?), my hands have spent a lot of time here over the the last few weeks and months. Most days I can be found spending some portion of my day working on this laptop. It's a new laptop that I bought for myself in December and it's just a dream compared to my previous one. Here you will find my hands translating the thoughts, words, ideas, and facts from my brain into a tangible format that can be shared with others. My hands are currently creating slide decks for training a group of people on the college and career toolkit I spent much of last year writing. My hands are currently editing photos from the last few months and a trip to be added into my scrapbooks. My hands are currently editing curriculum that Shawn is writing for a new app development course we are collaborating on. My hands have never been formally trained in typing, but have become quite adept at getting my ideas out of my head and into a variety of digital document formats.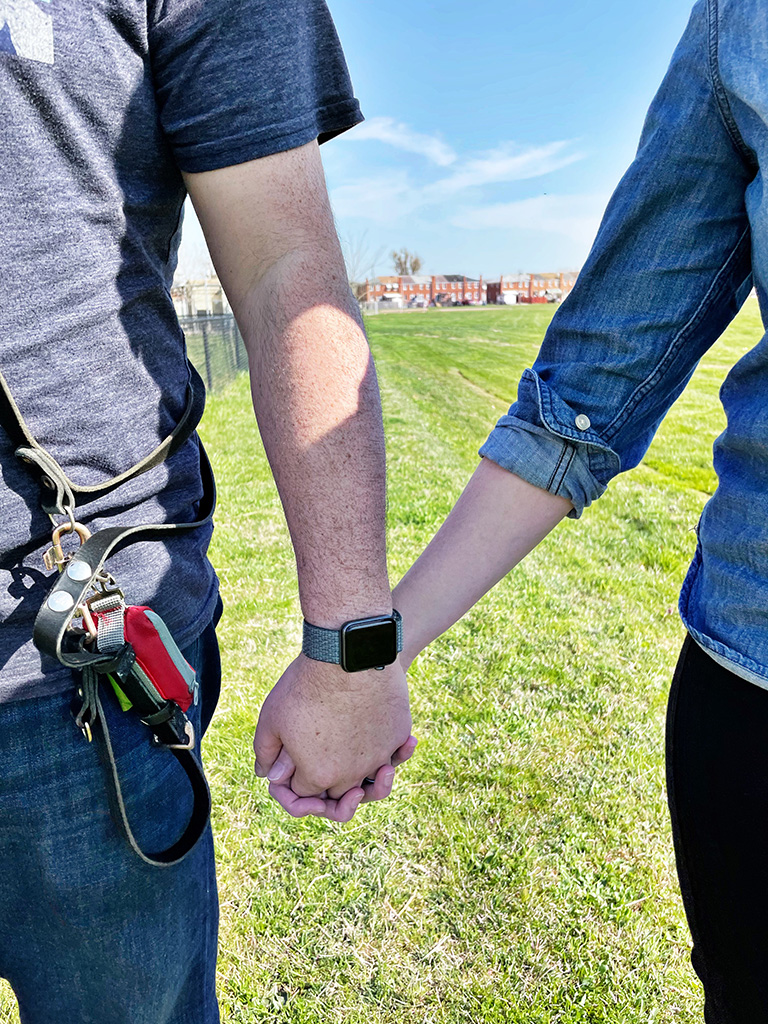 I love holding hands with this guy. Today it was on a walk with Ruby around the pond. I still get butterflies in my stomach when he reaches out to hold my hand. It's usually a subtle graze along my knuckles and sometimes it's just the thing I need to make my problems feel a little smaller and our love and support for each other feel a whole lot bigger. Our hands fit perfectly together and naturally fall into our most comfortable and natural entanglement. I am grateful that Shawn wants to hold my hand and I hope we hold hands far into old age.
---
This has been a fun challenge for this week and I'm enjoying getting in front of the camera! I'm looking forward to the remaining prompts!