This week, for the second year, I am participating in a self-portrait challenge extended by Ali Edwards called Pieces of Us. The goal is to get in front of the camera and take at least one self-portrait per day following a prompt. You can learn all about it over on Ali's blog. I loved this project last year and enjoyed the challenge of taking creative self-portraits each day and I am very excited to tackle it again this year.
Each day I hope to share my words and photo(s) from the previous day's prompt here on my blog. I hope you will follow along and consider joining in the challenge yourself, if you're not already participating.
---
Pieces of Us | Face Forward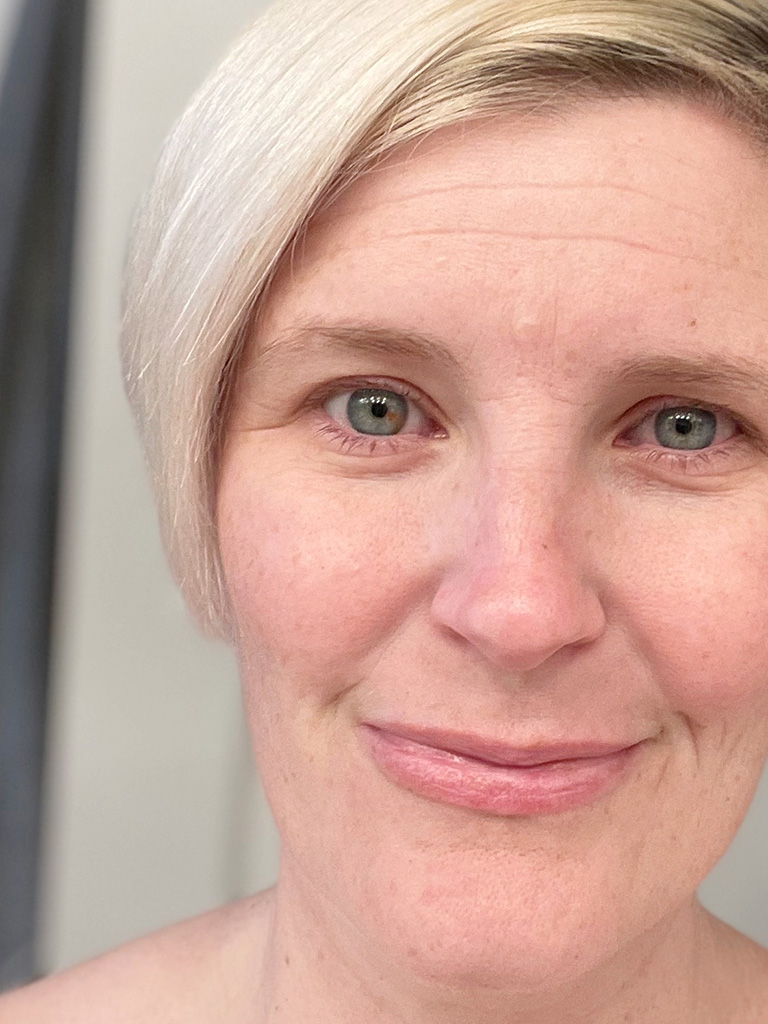 I have been noticing a shift in myself recently that has me working to practice actually SEEing and appreciating myself and my body for the beautiful and wonderful vessel that it is. My face greeted me in the mirror this morning, just like this.
Completely natural. Zero makeup. Eyes red, dry, and irritated from allergies. Unwaxed eyebrows. Freshly washed and dried platinum blonde hair that suits me perfectly right now. Deep set wrinkles along the bridge of my nose. Smile lines at the end of my mouth. Light freckles just waiting for more sun to really show themselves. Thin upper lip that is slightly crooked. The beautiful, unique birthmark in my right eye. Light blue-green eyes sensitive to light. 
I wanted my face to be large and fill the frame for this photo so that I can capture myself as I am right this minute. So that I can practice being vulnerable. So that I can look this woman in the eye and practice loving her. So that I can look closely to see all the past versions of myself and my family members peeking out from different angles and features. So that I can truly SEE myself. 
---
Just one photo for today because I felt like that single photo summed up everything I wanted to capture for this prompt. Remember, there are no rules!