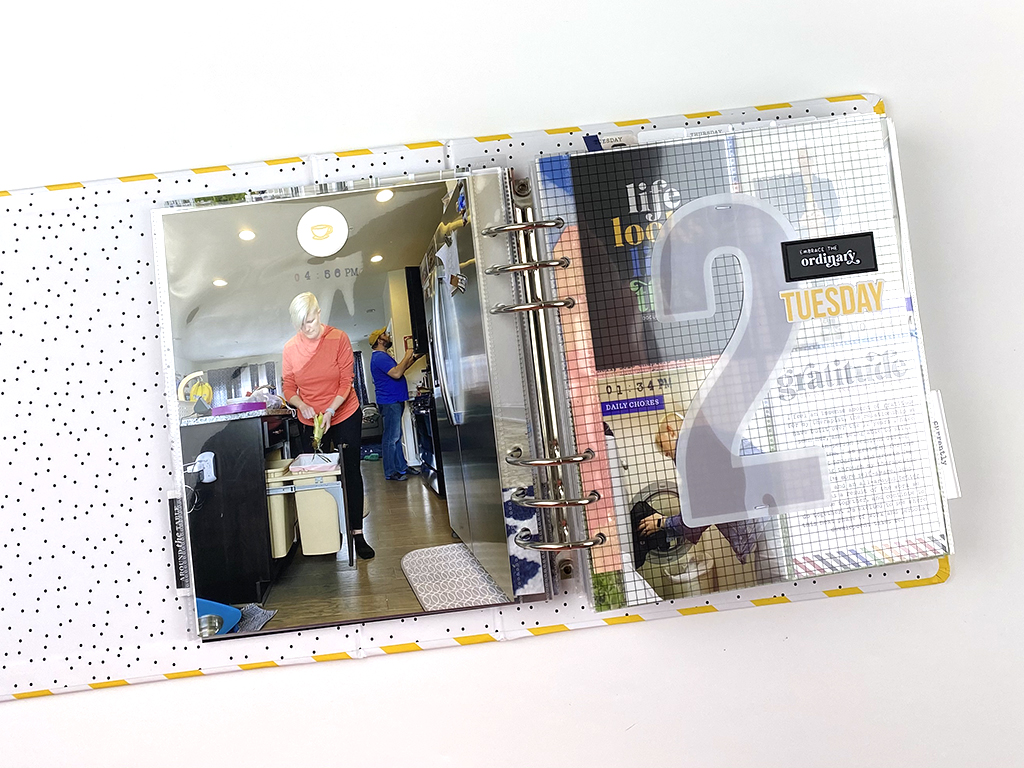 Hello friends! It's been quite a long time since I've shared anything in this space, but I am here today to share my completed 2020 Week in the Life album. If you've followed me for some time you might know that Week in the Life is high on the list of my favorite projects.
My goal this year was to end up with an album that fit comfortably within itself, instead of bursting at the seams like the past two years' albums. I am happy to report that I successfully achieved this goal! My favorite elements of this year are full page photos, journaling each day from Shawn (my husband), the mixed media tags I created, and the story lens journaling.
Each day of the week I chose a specific story lens through which to document the day that ends up being my main journaling. I've done this at least the last two years and I absolutely love looking at our every day life from a different vantage point each day.
This video shows my full album and walks you through a detailed look at each day in the completed album. If you have any questions, let me know in the comments. Thanks for watching!