This week I am participating in Ali Edwards' Week in the Life project. It is a seven-day documentary project taking a deep dive into the details of our everyday lives through words and photos. This year I hope to share most of my words and photos from each day here on the blog. For each day this year I am using a different story lens to guide my storytelling and I'm aiming to end up with 13 or so photos for each day.
Saturday was the day this week that I took the least amount of photos and struggled a little with motivation to keep going. I have not experienced that in previous years, but I think, mentally, I was struggling a bit more yesterday than other days. The reality of still being under a stay-at-home order felt a little stifling yesterday, and we had to find some ways to balance that out. We managed to get out for a nice drive to and car picnic and spent the late morning outside playing video games.
My story lens for Saturday was Joy Looks / Sounds / Feels Like… and it was a fun one! It was inspired by the Joy Story Stamp from Ali and one I think I will repeat in this year's December Daily project. Here are some of my words and photos from Saturday.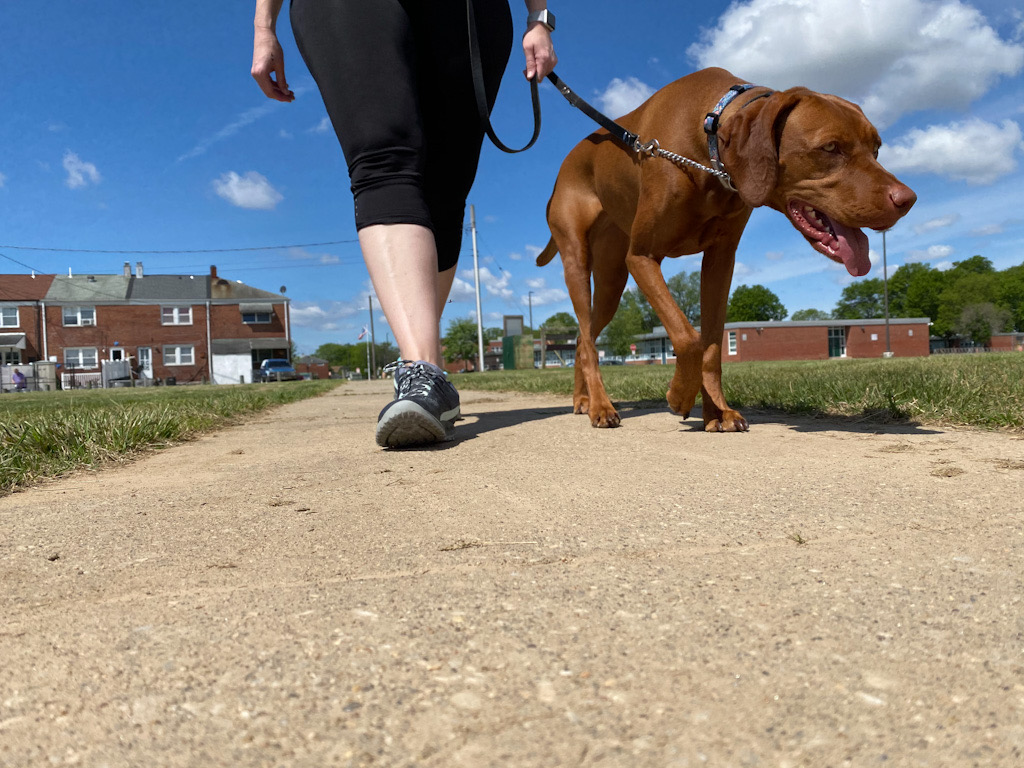 Joy feels like sleeping in a bit this morning because I stayed up too late playing Animal Crossing last night!
Joy looks like a gorgeous Saturday in May. The sun is beaming and the temps are in the 70s.
Joy sounds like a quiet home. I love how quiet it is within these walls. Especially after being out on the world with all the environmental sounds around us.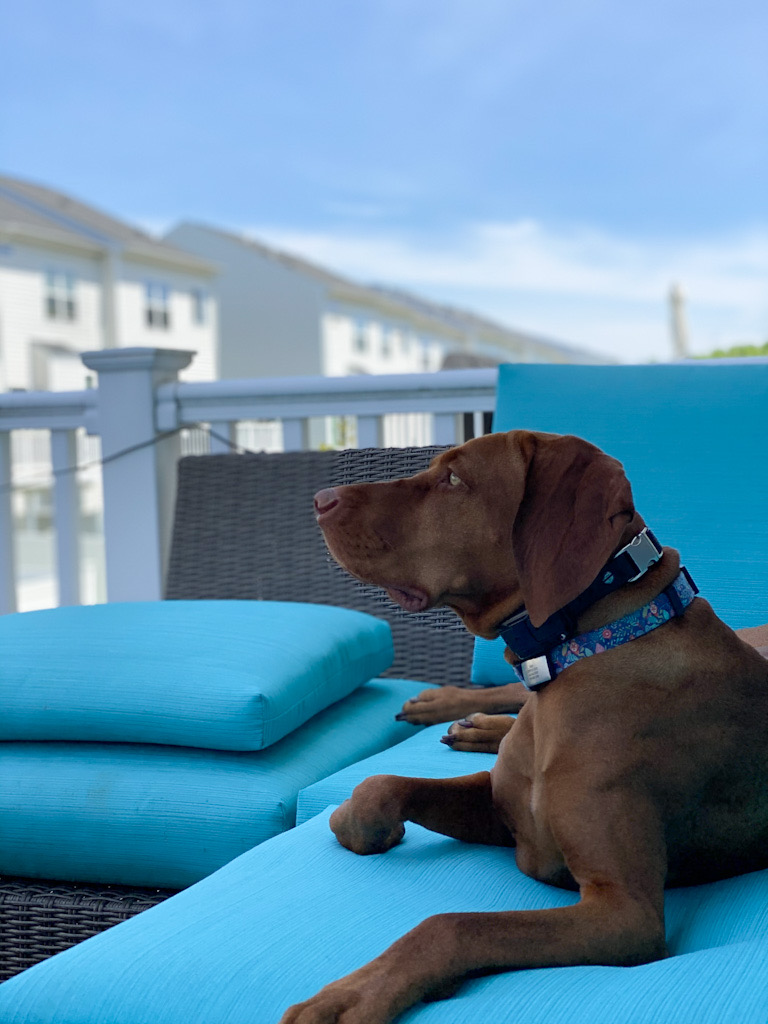 Joy looks like Ruby basking in contentment as she enjoys all the bugs and sniffs on the deck.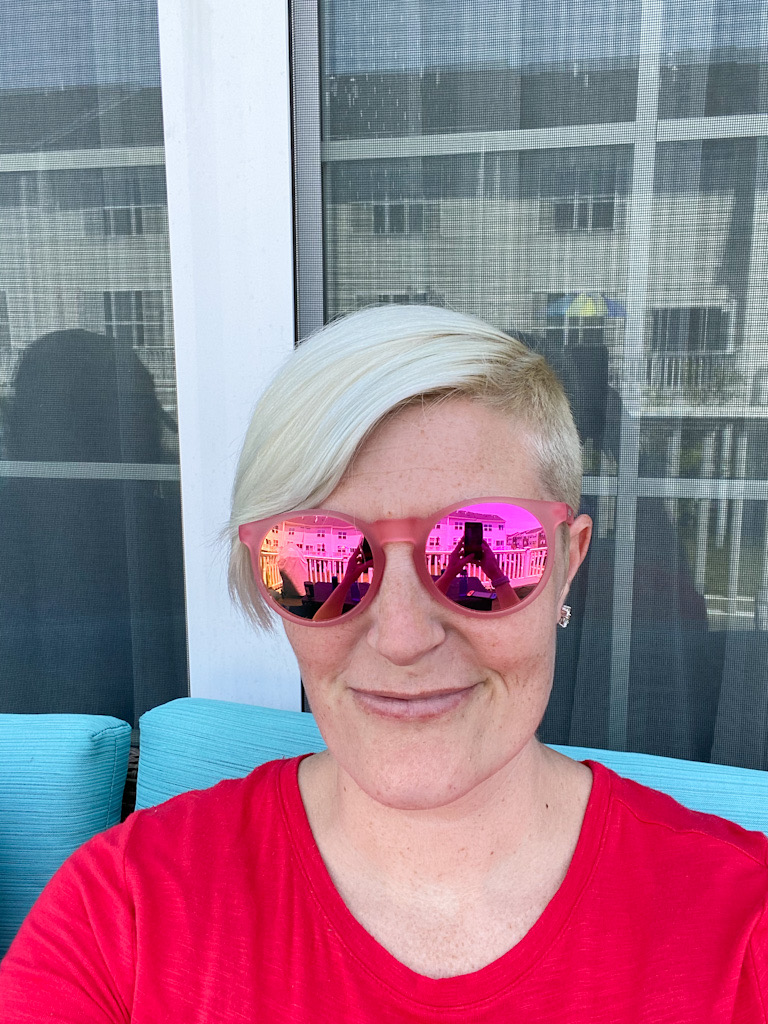 Joy looks like a brand new pair of sunglasses. I picked these out online which was so hard! They are pink, which is so abnormal for me, I'm usually an all-neutral accessories person. They are super lightweight and anti-slip and specially designed for running. And I love them.
Joy looks like seeing Shawn flip through our recent scrapbook albums.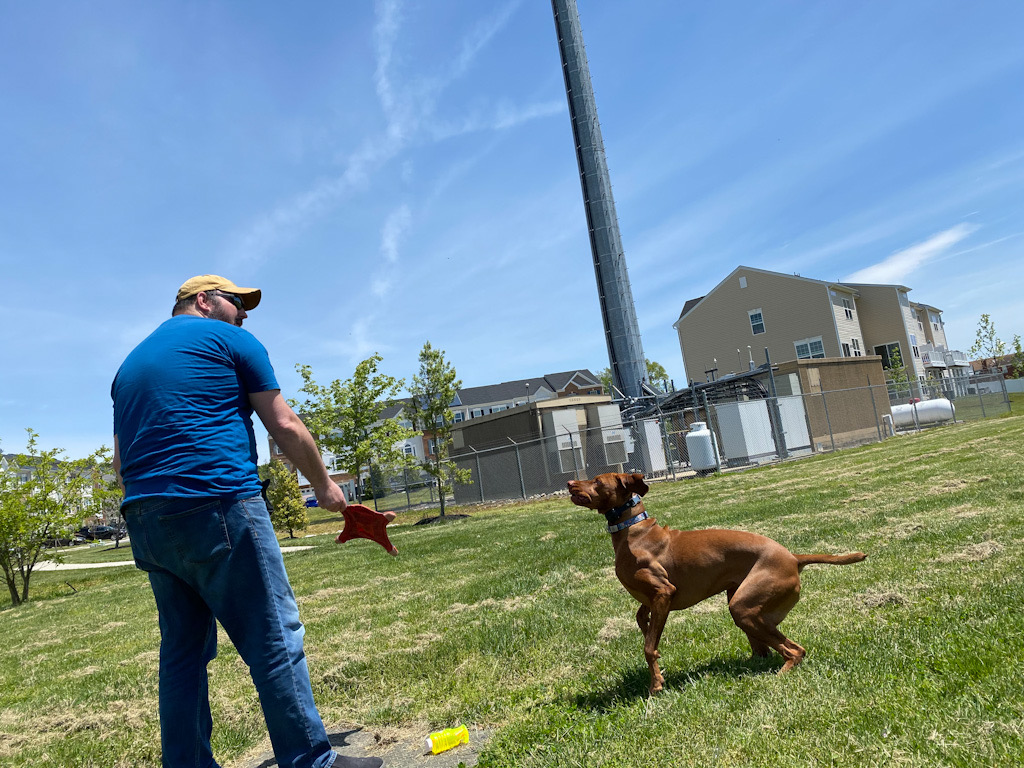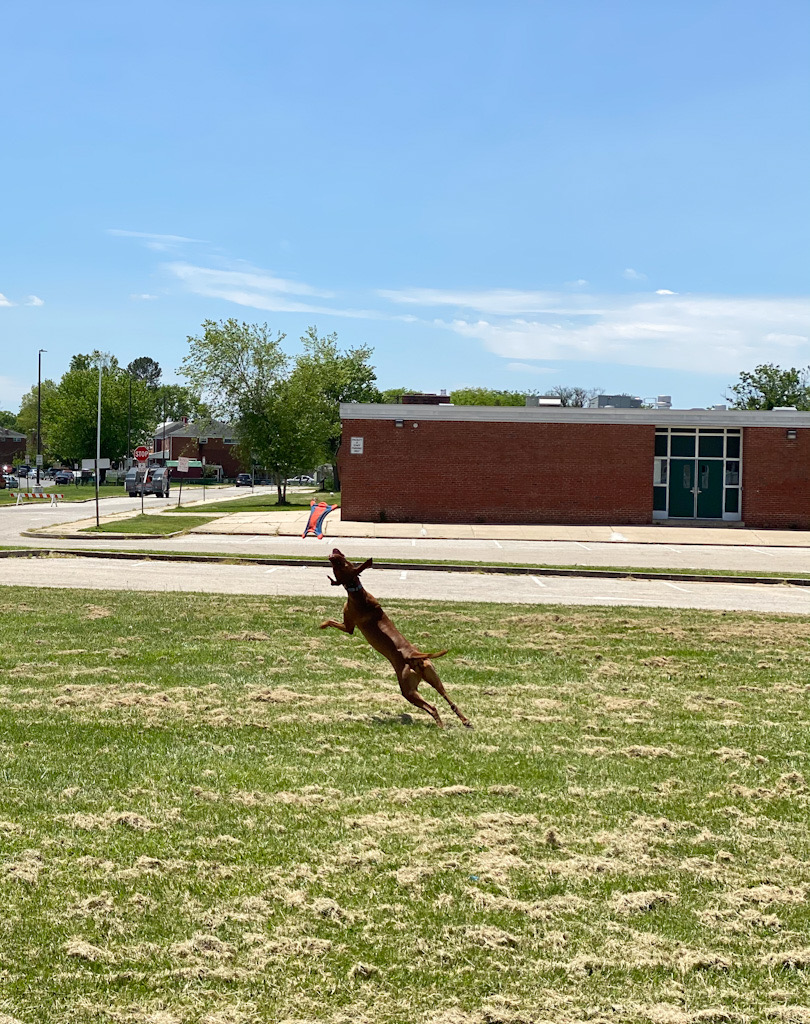 Joy looks like Ruby running and leaping through the air as we play fetch in the field. This is one of her favorite games to play and she has gotten so good at it over the last year. When she is tired and hot, she goes behind the concession stand looking for shade, which is adorable, and how we know it's time to go home.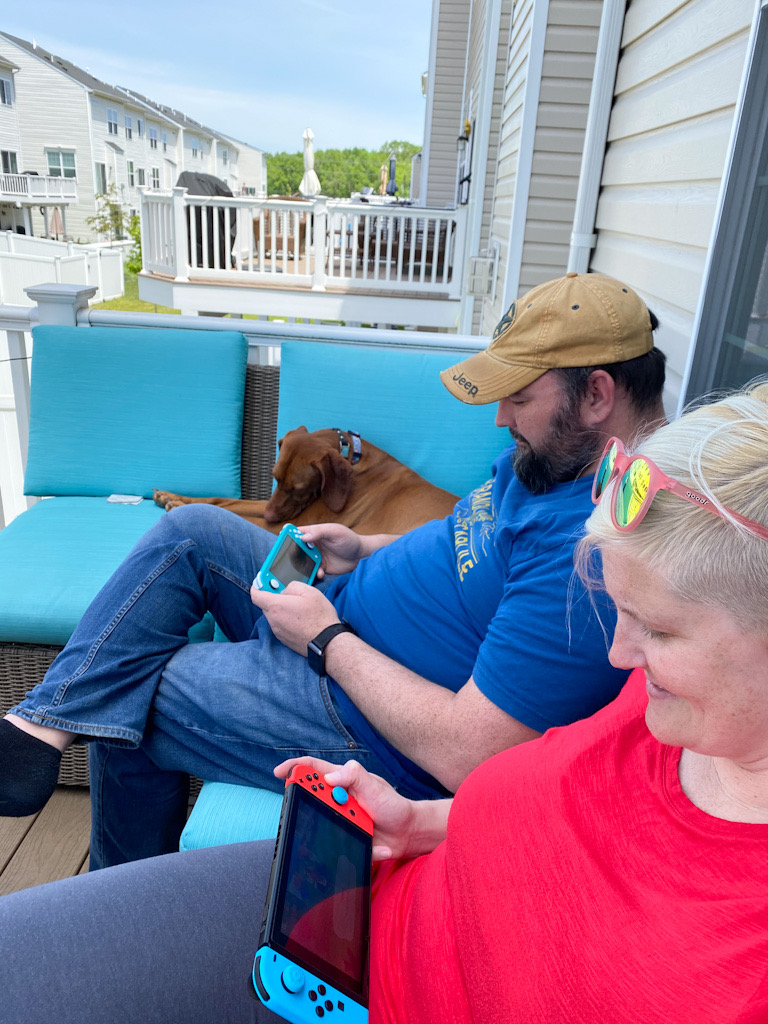 Joy sounds like the two of us chatting about all things Animal Crossing and comparing our two islands and today's activities while we sit on the deck and enjoy the amazing weather.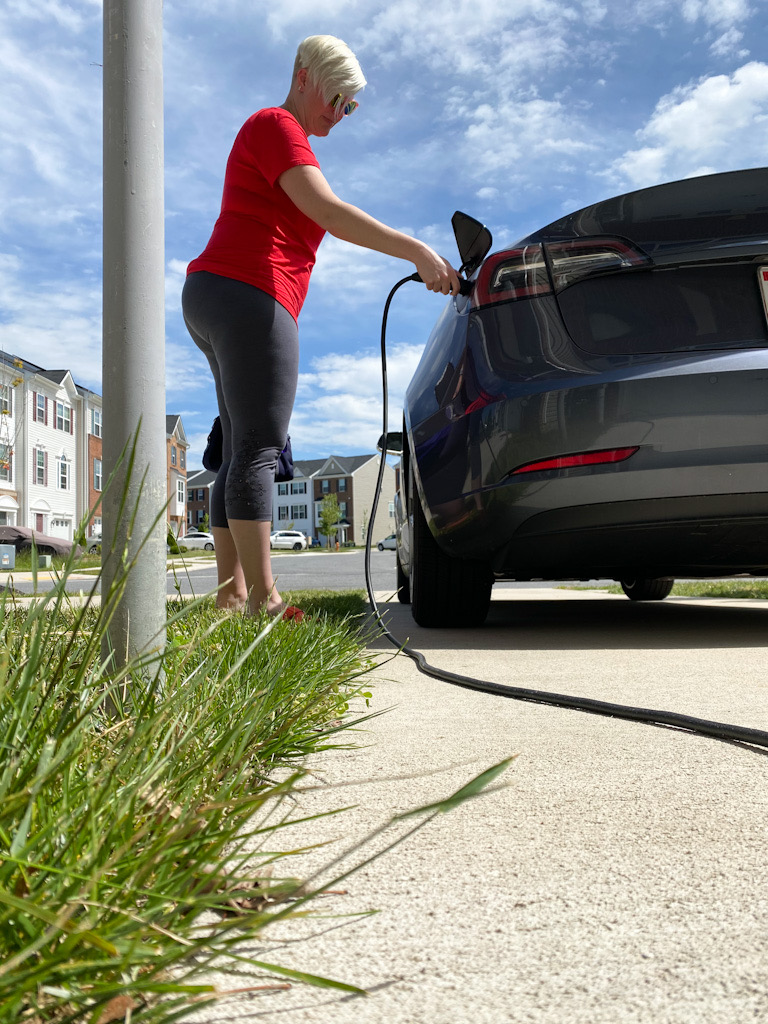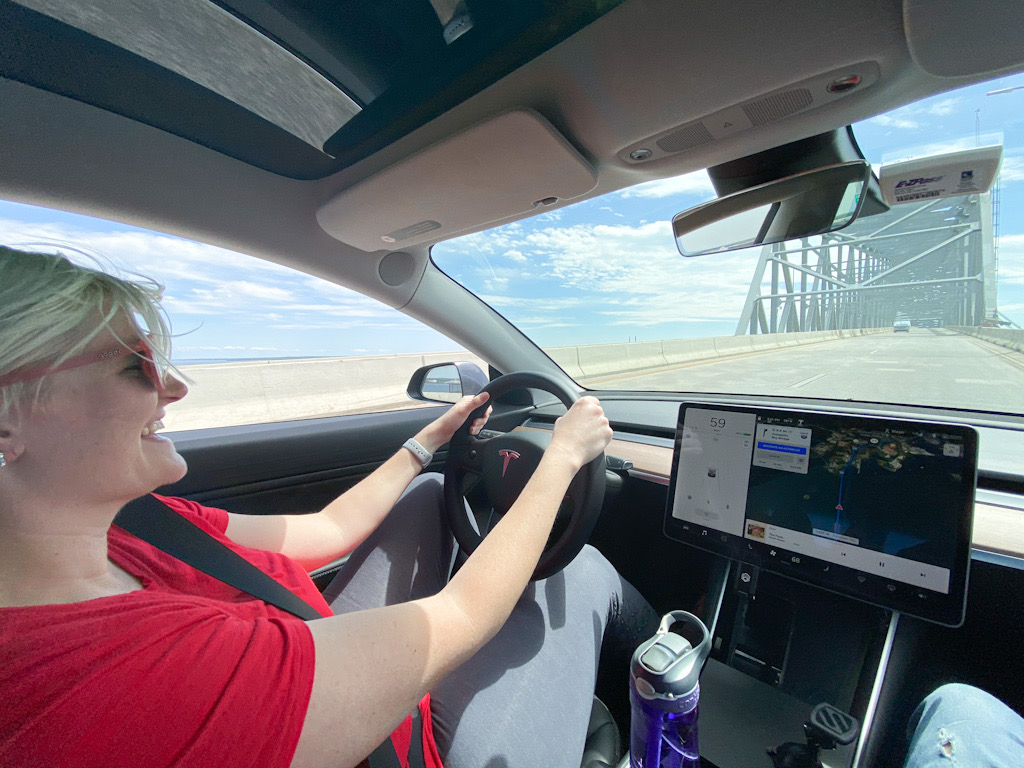 Joy looks like taking a nice drive to another county for an in-car lunch picnic with food from Steak n' Shake.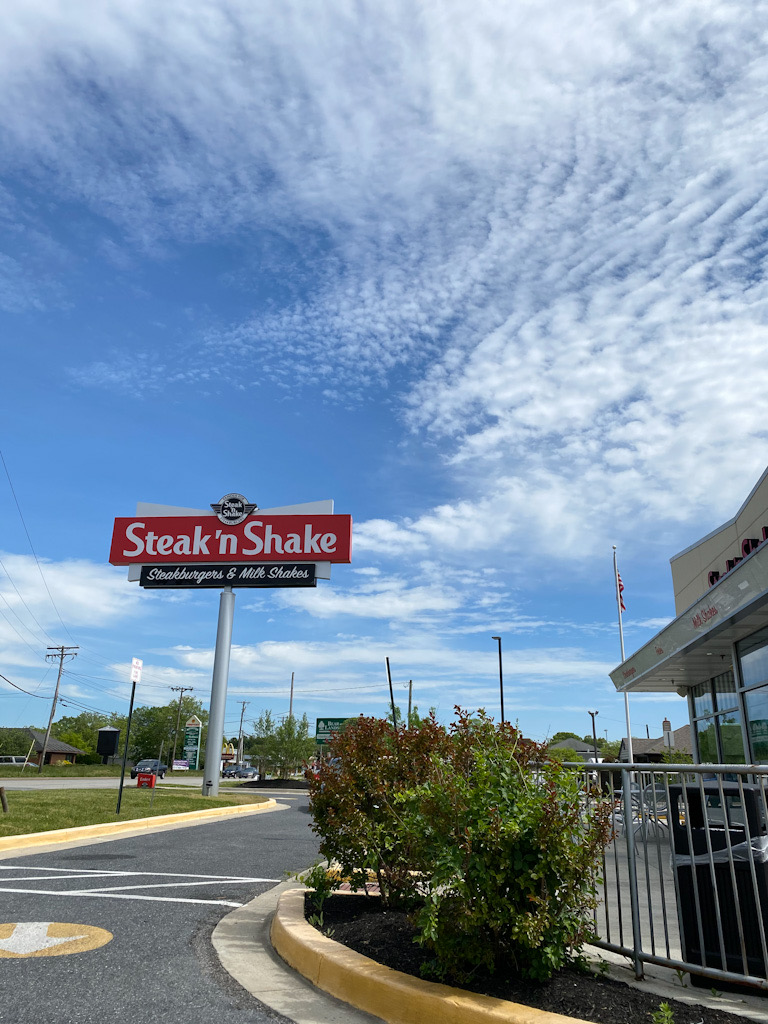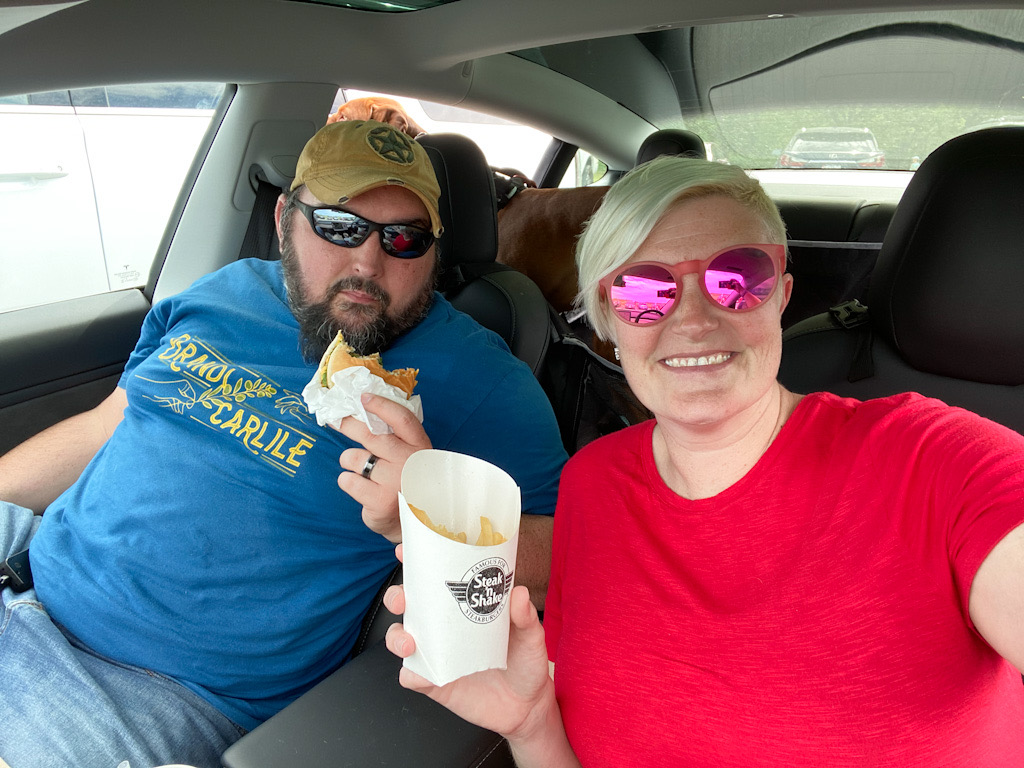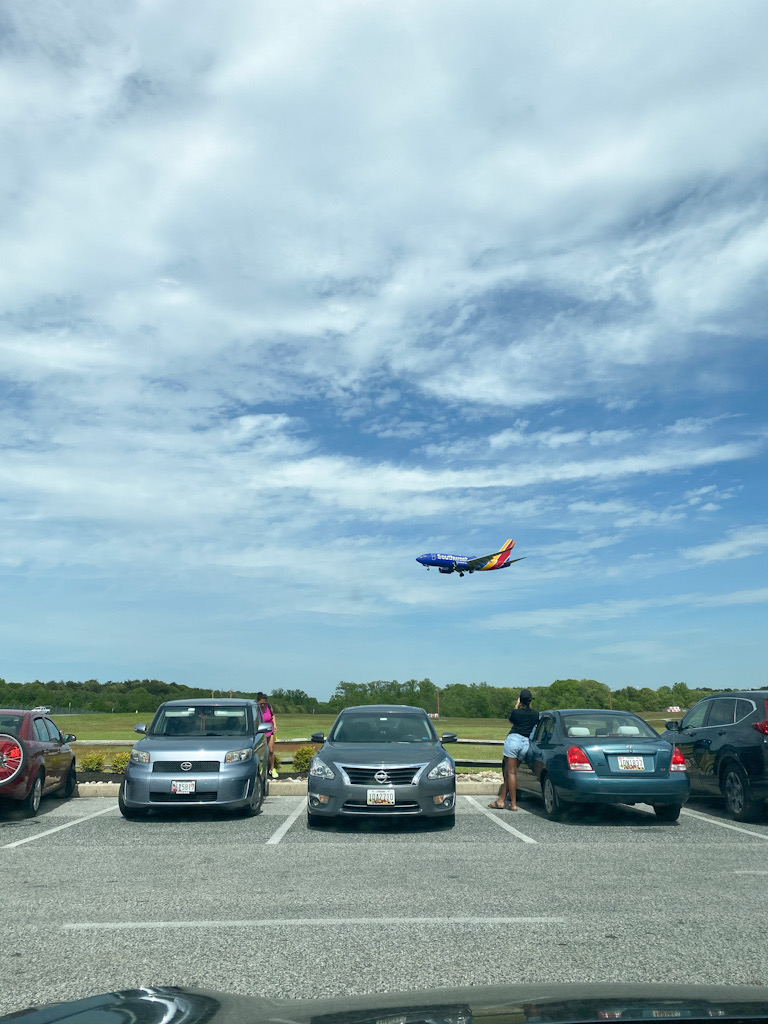 Joy looks like visiting a place we've always talked about going but hadn't until today. Shawn decided we should eat our lunch at the BWI airport runway park. We got to see two planes come in while we were there and it was lots of fun. We decided we'd like to take an actual date night here one night soon.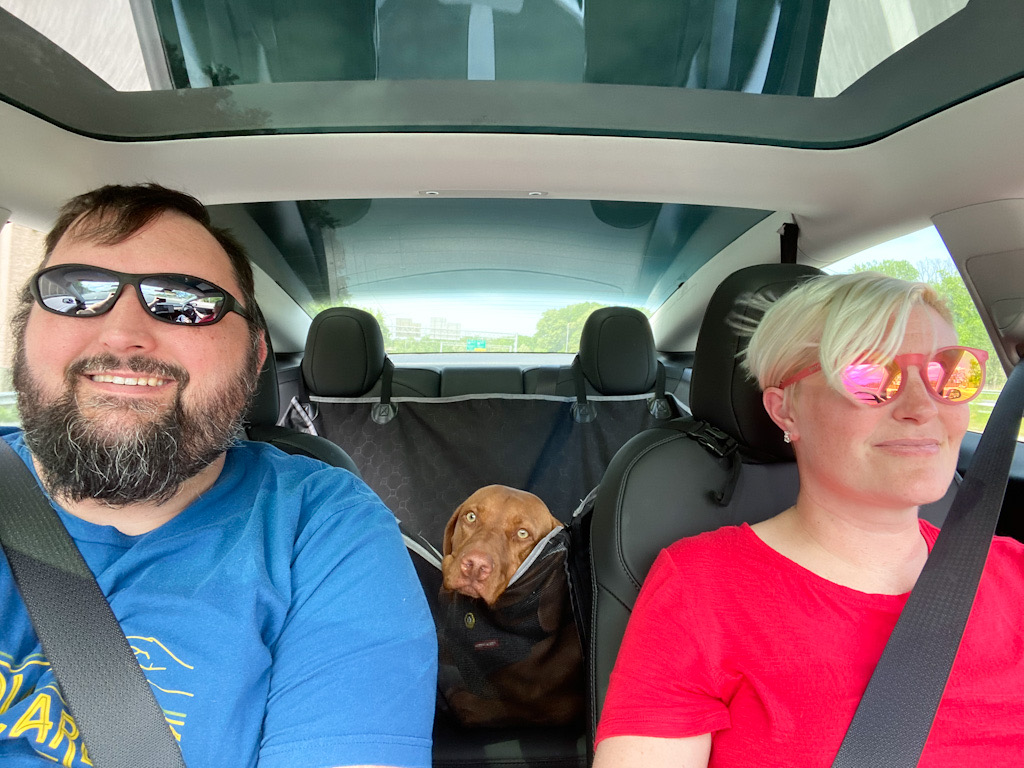 Joy sounds like Maren Morris turned up loud on our drive this afternoon. We are bummed we won't get to see her live this year since her tour was postponed until next year due to the pandemic, so this will have to do!
Joy feels like sun on our faces, and wind in our hair as we enjoy a nice drive this afternoon.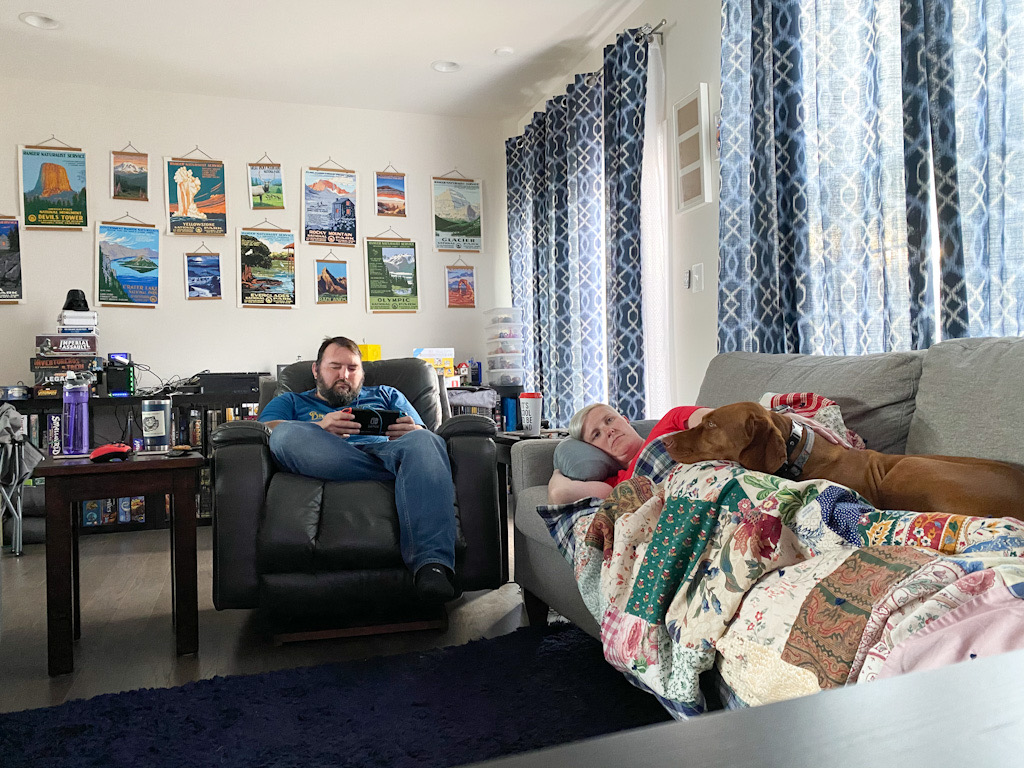 Joy feels like a late afternoon nap and resting when I feel like I need it.
Joy sounds like Shawn laughing at our tv shows tonight. I love to hear his laugh!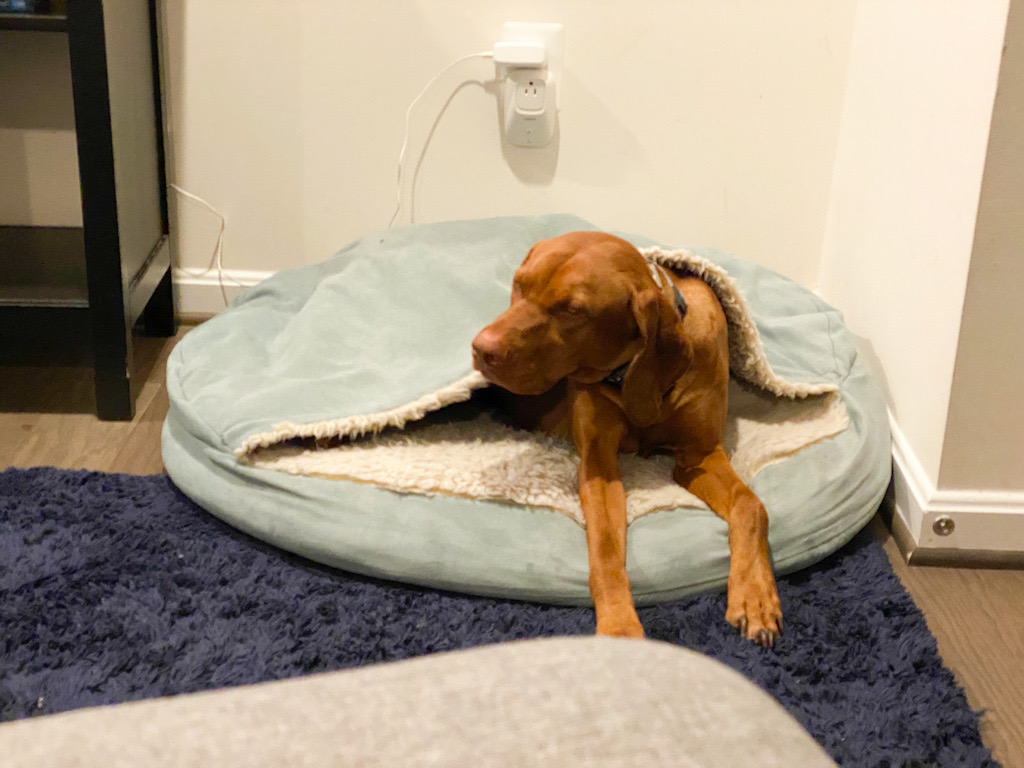 Joy looks like starting a fun new show called Upload about being added to a virtual reality in the afterlife. We watched the first episode tonight and both really enjoyed it.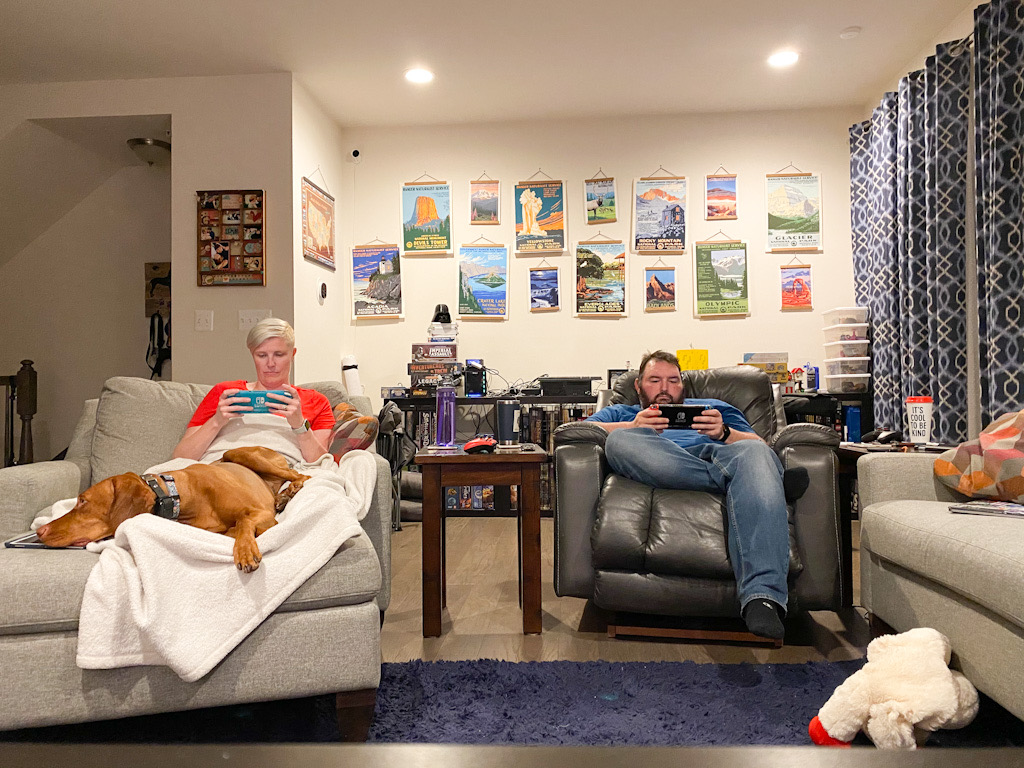 Joy looks like both of us playing Animal Crossing all evening on our respective Switches and developing our islands. This game is just so fun and satisfying!
Joy feels like Ruby snuggled in my lap as she twitches from being in such a deep sleep.