This week I am participating in Ali Edwards' Week in the Life project. It is a seven-day documentary project taking a deep dive into the details of our everyday lives through words and photos. This year I hope to share most of my words and photos from each day here on the blog. For each day this year I am using a different story lens to guide my storytelling and I'm aiming to end up with 13 or so photos for each day.
For Tuesday, I used the story lens "Facts and Feelings" to capture my stories. I also played around with more photo progressions, which has been a fun challenge each day. Here is one of today's progression sequences highlighting our evening activities of playing video games and working on our laptops.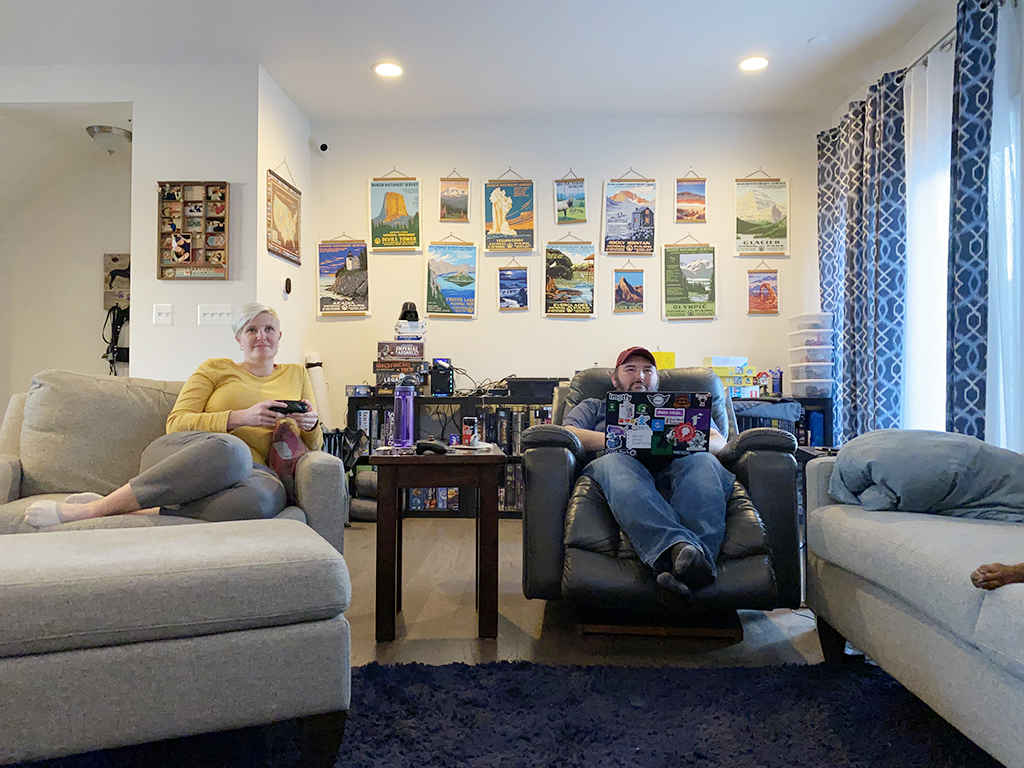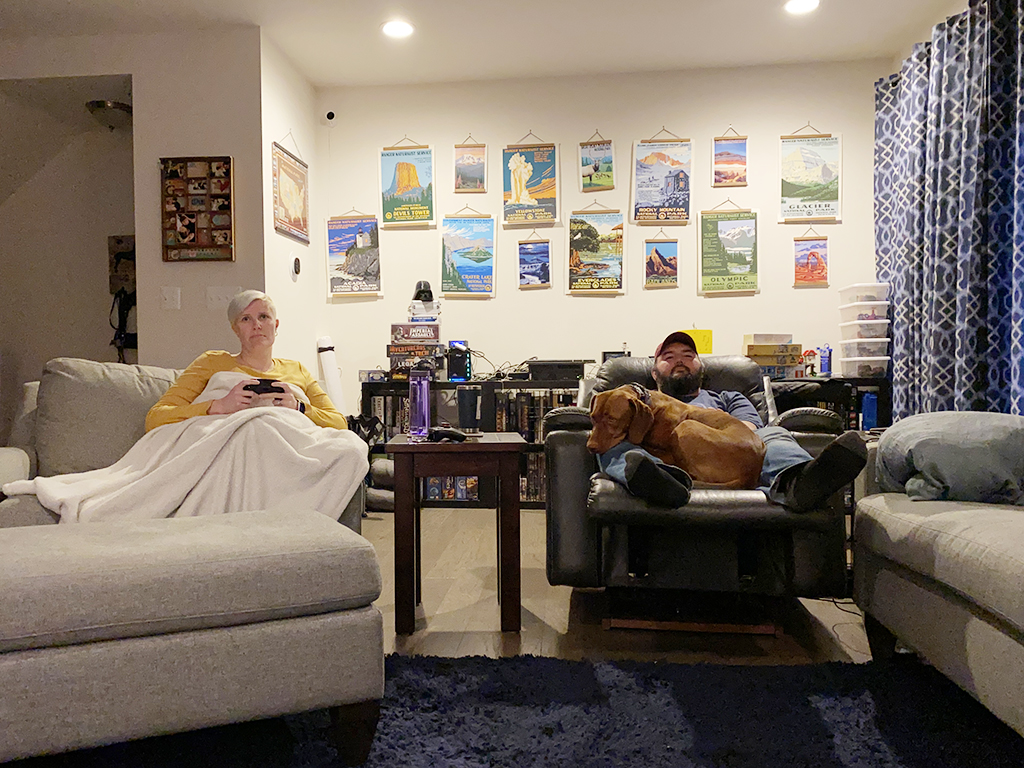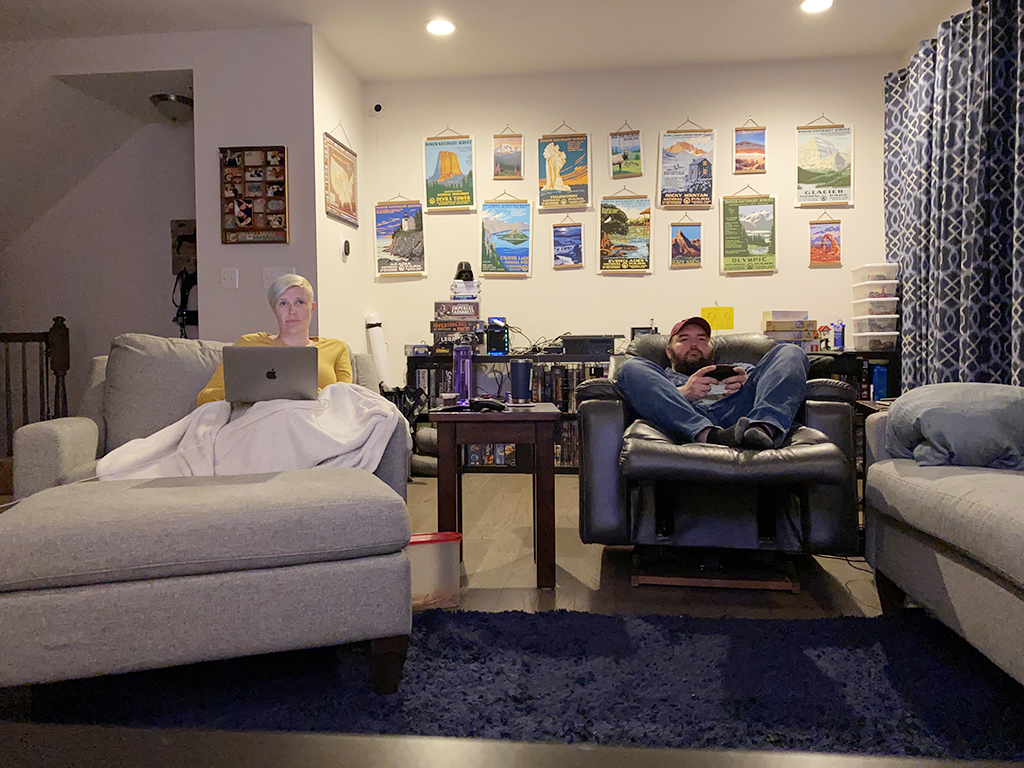 Here are some of my words and photos from Tuesday.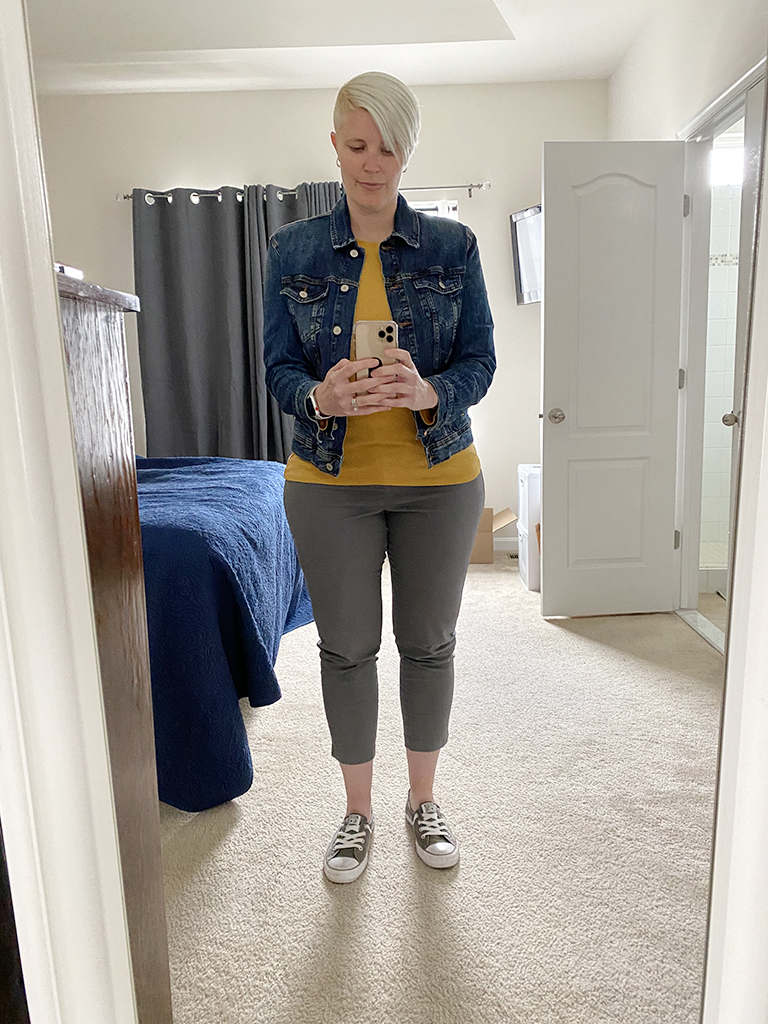 Fact: Today is one of the only days this month I've worn something other than leggings.
Feeling: I was never really a fan of leggings until about two years ago. Now? I can't get out of them! I figure who am I getting dressed for? The pants I am wearing don't really seem to affect my productivity so I may as well be comfortable. But I do have a lot of cute things I love that I'm not really getting to wear. Maybe I will start making more of an effort to wear "real" clothes more often. Maybe.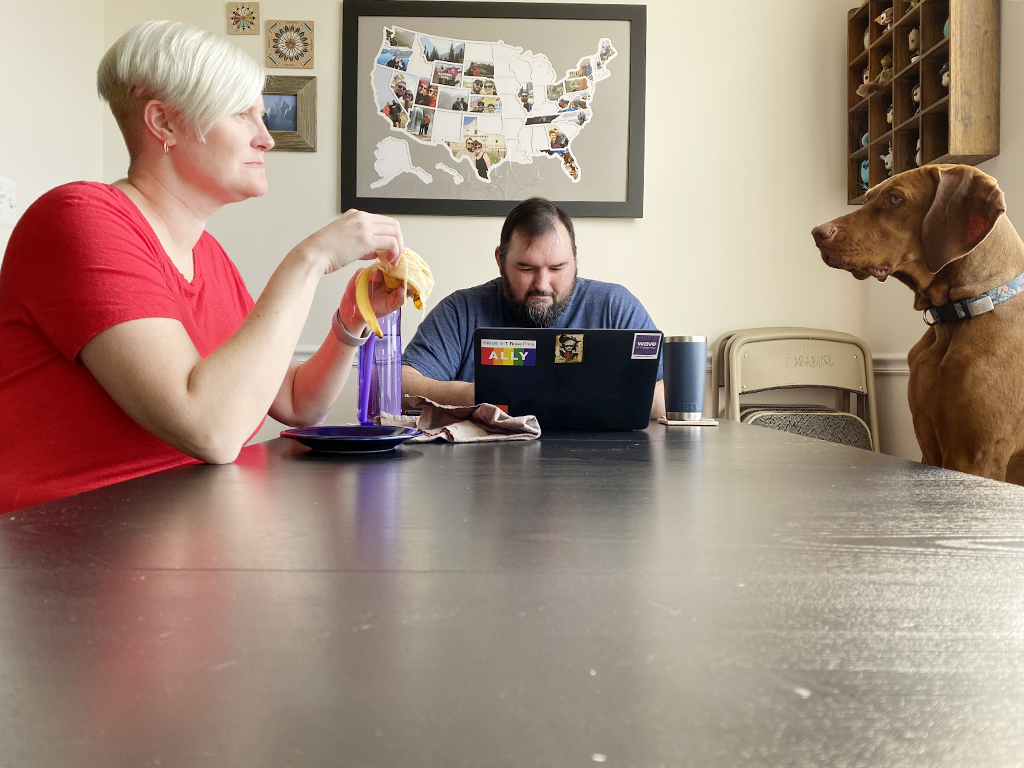 Fact: They are spraying weed killer in our neighborhood this morning without notice.
Feeling: It's got me all riled up because it's not pet-safe and we had no warning they would be here or opportunity to opt-out of this treatment.
Fact: It is still pretty chilly this morning, in the low 40s
Feeling: I am OVER the cold! Bring back our beautiful, warm spring weather!
Fact: I ordered my own Switch from Target this morning. It was one of the only ones remaining in any store in our part of the state. I ordered one so we can start another island in Animal Crossing.
Feeling: Excited to do more island development and feel the joy and satisfaction that comes from playing this game right now. Also feeling nervous it will suck up even more of my time now that I will have my own console.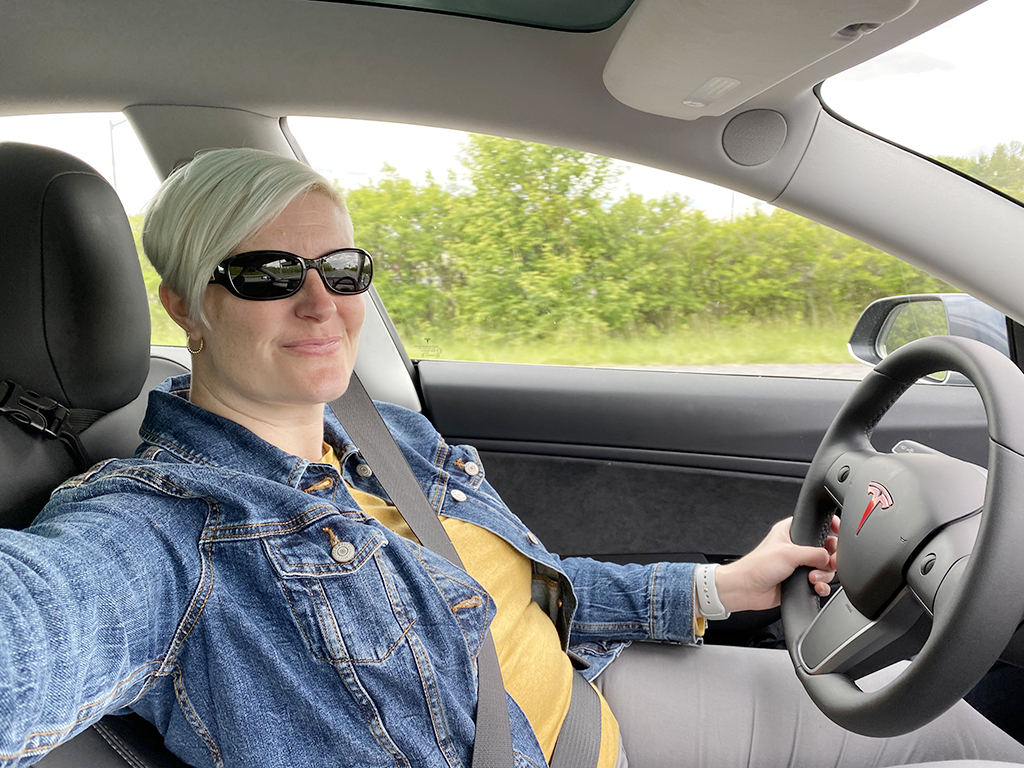 Fact: We now own two vehicles for the first time since 2012. Shawn bought a Tesla Model 3 back in December when he started his new job.
Feeling: It is a very nice car and far different from the Jeep, but equally fun to drive. It's smooth and fast and pretty much opposite of the Jeep in nearly all ways. It's really nice to not have to pay for gas at all for this vehicle. I've been enjoying my solo drives on therapy days. And while it took me quite a while to get used to, the auto-pilot is a totally awesome feature!
Fact: Today is a therapy appointment day. I have had appointments every other week throughout the whole quarantine period. My doctor has put in place a series of precautionary actions and I feel very comfortable with that. Virtual appointments would not be the same or nearly as effective.
Feeling: Therapy is often my lifeline. Throughout this time it has been a cornerstone for me dealing with any anxiety about the pandemic and related issues. I've also been working through some other issues that have been complicating some of my relationships.
Fact: While I was in therapy, Target emailed to say my Switch was no longer available.
Feeling: I am feeling more disappointed than I probably should about my now unavailable video game console.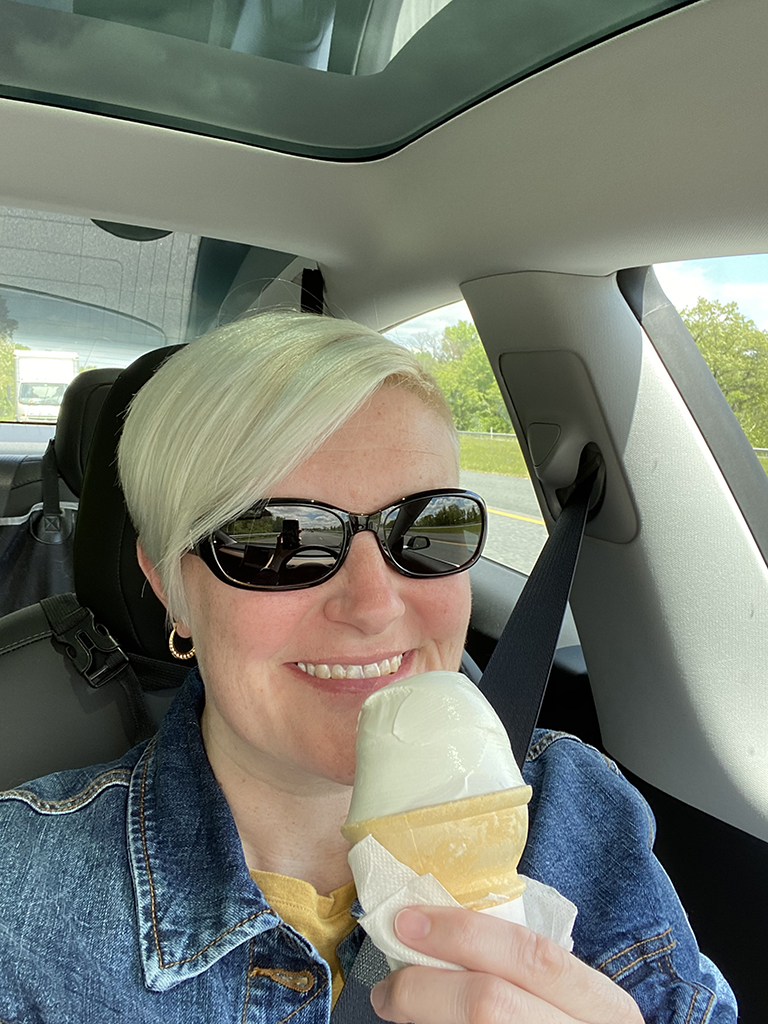 Fact: Most of the time after therapy I stop at Dairy Queen for ice cream.
Feeling: Stopping at DQ after therapy isn't the best habit, but it does bring me joy.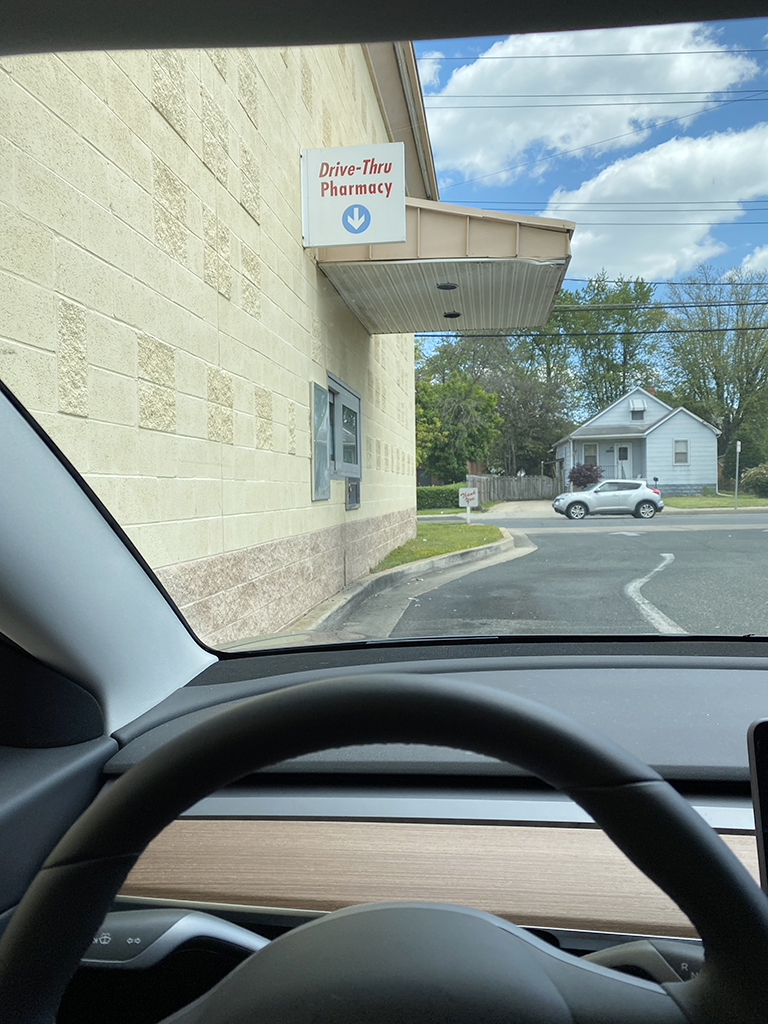 Fact: Picking up prescriptions at the drive thru is so convenient.
Feeling: I am always grateful for the convenience of the drive thru pharmacy and refilling through the app, but I am especially grateful for this during this time when I want to be around as few people as possible. Today I felt extra lucky because there was no one there when I arrived.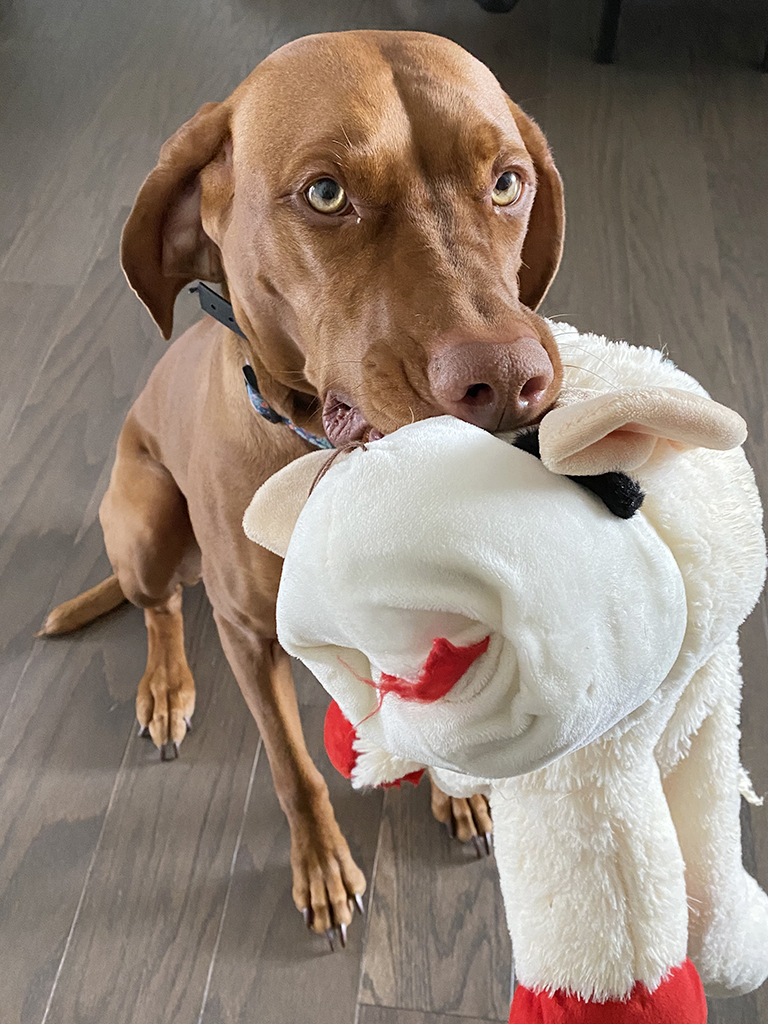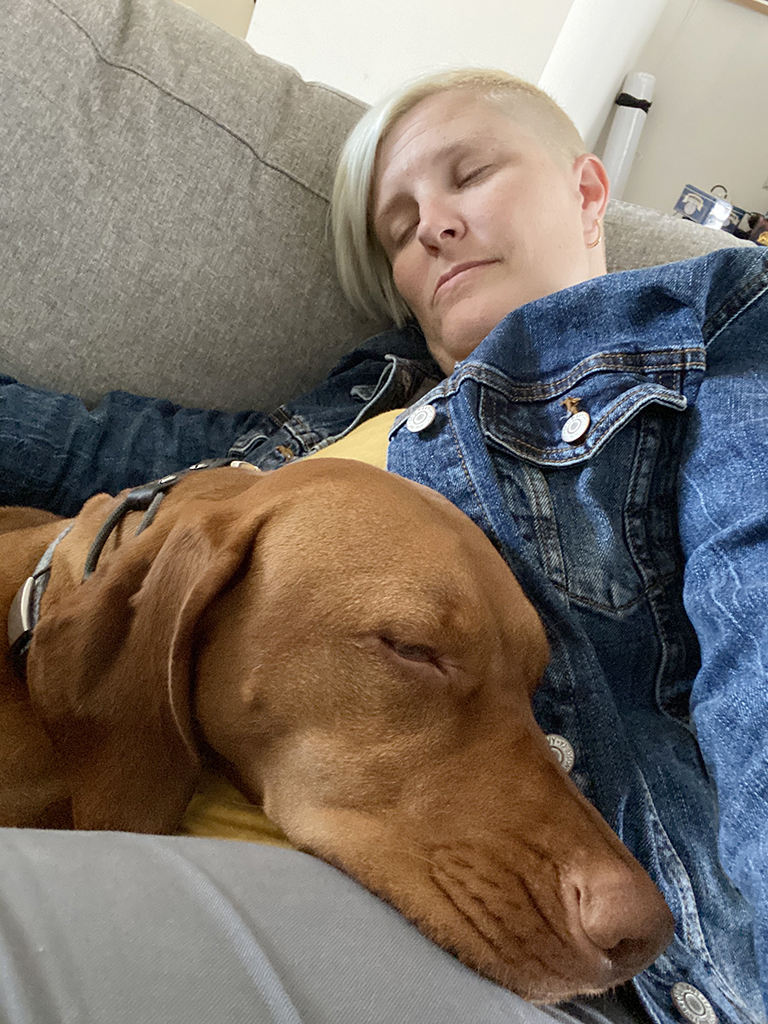 Fact: Ruby and I took a nap together today for the first time in about two months. Before the stay-at-home order, we were taking afternoon naps together most days before Shawn would come home from work.
Feeling: It was nice that she missed me so much while I was gone for my appointment that she wanted to snuggle with me and pressured me into a nap. She came and curled up next to me on the love seat and then literally kept knocking the Switch out of my hands. How could I argue with that?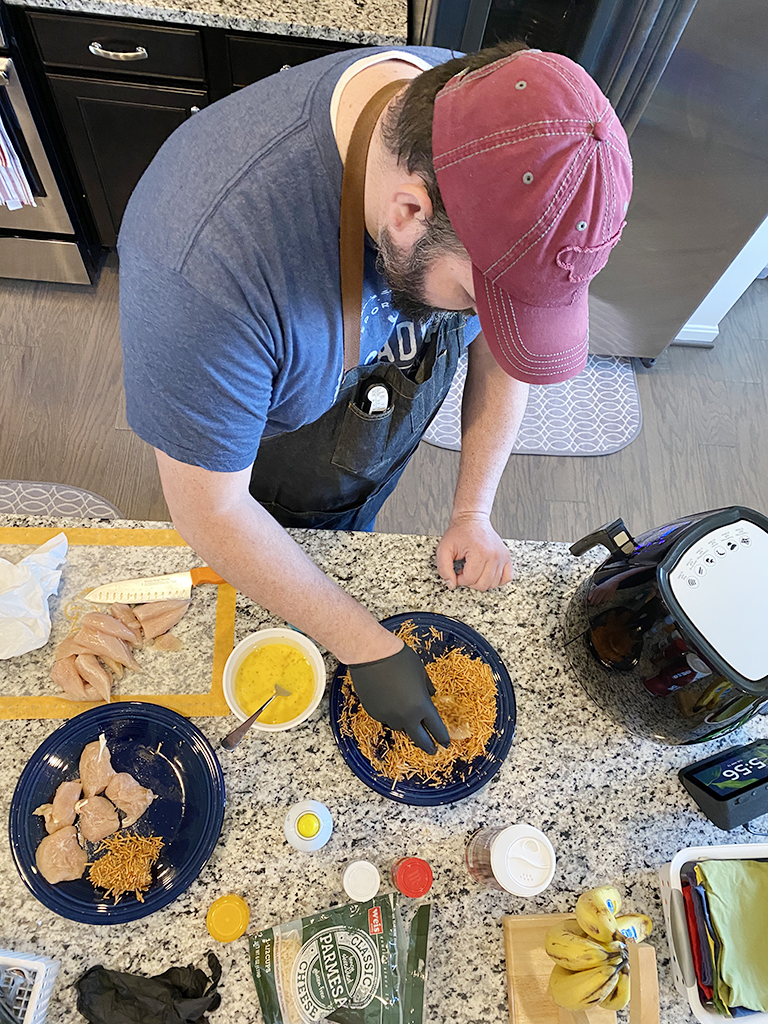 Fact: Tonight Shawn cooked dinner again for us. He made a new recipe for Parmesan Crusted Chicken. I have been working over the last year and half to try new foods and this will be a new meal for me.
Feeling: I feel much less anxious and much more safe trying new foods at home when it's just Shawn and I. He has made it really safe for me to try things with no pressure to like it or grief if I don't. Most things he has made, I have liked though (except broccoli)! I was feeling a little nervous to try to something new tonight, but it was honestly so, so yummy. I ate all of it and enjoyed every bite!
Fact: After Shawn made this awesome dinner for us, he sat down to eat and then remembered he had a 6:30 call with one of his contracts.
Feeling: It was a bummer not to get to sit down and enjoy this meal together, but that's totally okay. I spent the time watching a couple YouTube videos and really enjoyed that time.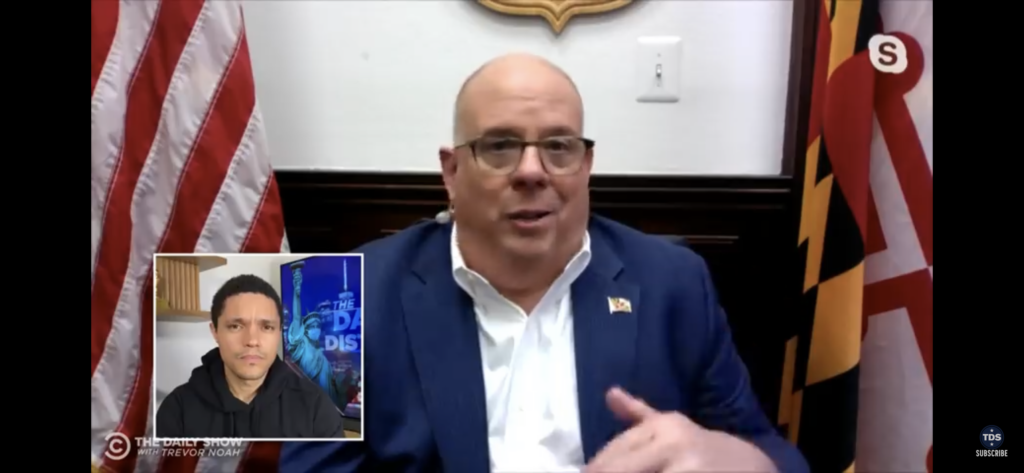 Fact: We are smack in the middle of our wave of the COVID-19 global pandemic. In Maryland, our numbers are still on the rise and we are definitely not out of the woods yet. Many other states have lifted their stay-at-home orders and have begun reopening their states. Here we are still under a stay-at-home order and while a phased reopening plan has been shared, Governor Hogan has announced that we will not begin executing that plan until our numbers have steadied for at least 14 consecutive days.
Feeling: Tonight I saw an interview with Governor Hogan on The Daily Show and it was so reassuring to hear him speak so calmly and rationally about his response and approach to dealing with coronavirus in Maryland and as chairman of the National Governor's Association. I honestly feel like he is a political leader who has the best interest and safety of his citizens at heart and I feel very confident in his actions thus far and those still to come. I feel grateful for his calm, well-informed, rational leadership during this time.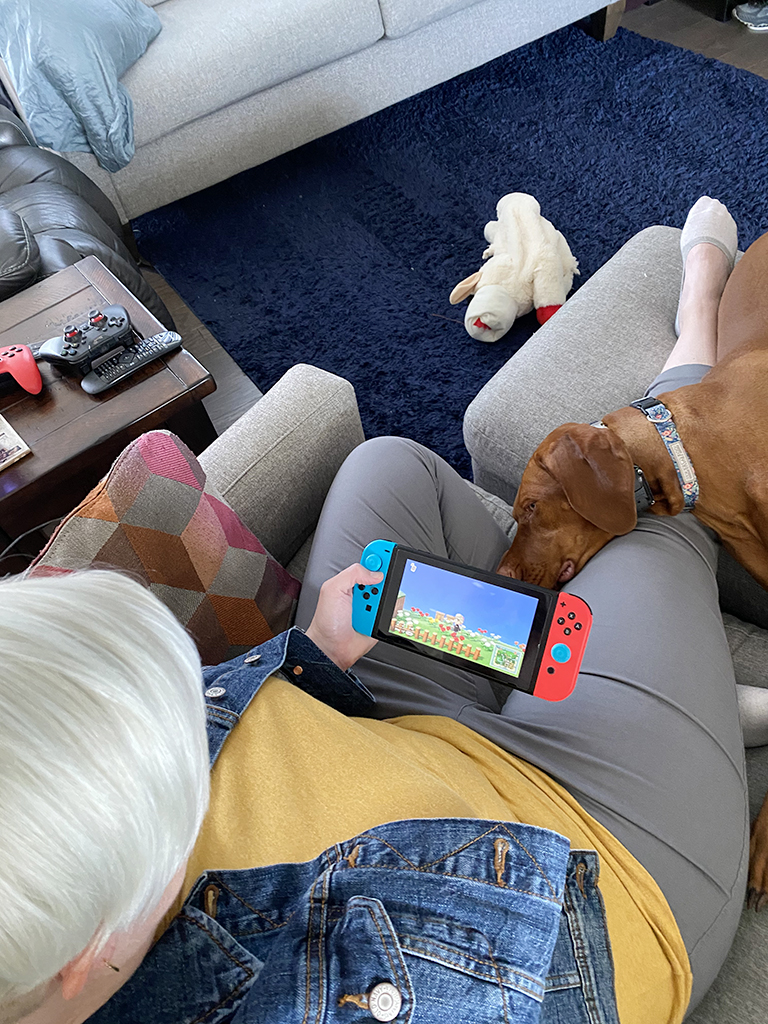 Fact: Today we ordered a total of 3 Nintendo Switches. I ordered one from Target this morning that was later out of stock. Then I ordered one from GameStop, but chose the wrong shipping option. Finally, Shawn ordered one from GameStop with expedited shipping, which is what I had intended to do the first time.
Feeling: I just can't wait for it to get here! Part of me wishes I had ordered it a couple days ago when we first started talking about it.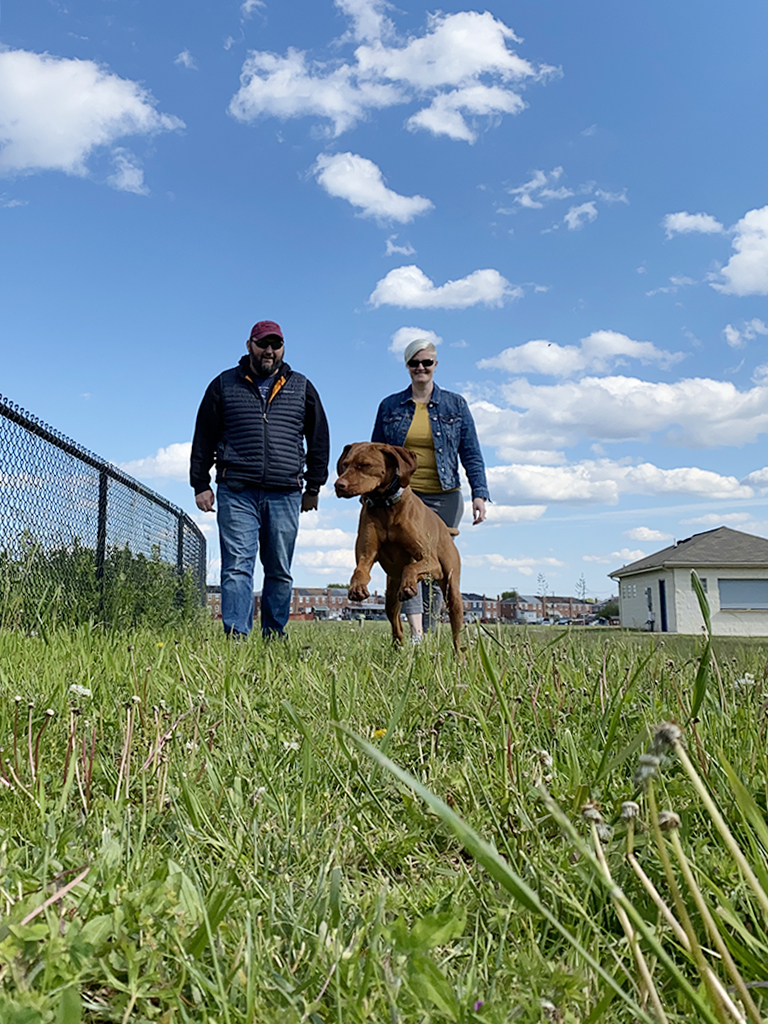 Fact: The days are going by so quickly.
Feeling: I have actually enjoyed the last two months living in this strange little bubble. I know that I am privileged to feel that way and I am beyond grateful that my life has not been negatively impacted by the changes or the virus. When we started this, the days were short, it was still more or less winter, and seems like a year ago. Now, the days are much longer, it's nearly summer, and crazy how quickly the days have passed. It's strange to not know what is next or when it is coming, but I know we will figure it out and it will be okay.