As we gear up for Week in the Life™ 2020 (taking place next week from May 11-17), I thought it would be fun to take a look at my past albums for this project. This week, I will be sharing a look inside each of my previous Week in the Life™ albums, beginning with 2017. For those of you who may not be familiar, Week in the Life™ is a seven day documentary project created by Ali Edwards with the goal of taking a deep dive into capturing the details of your life during one week a year.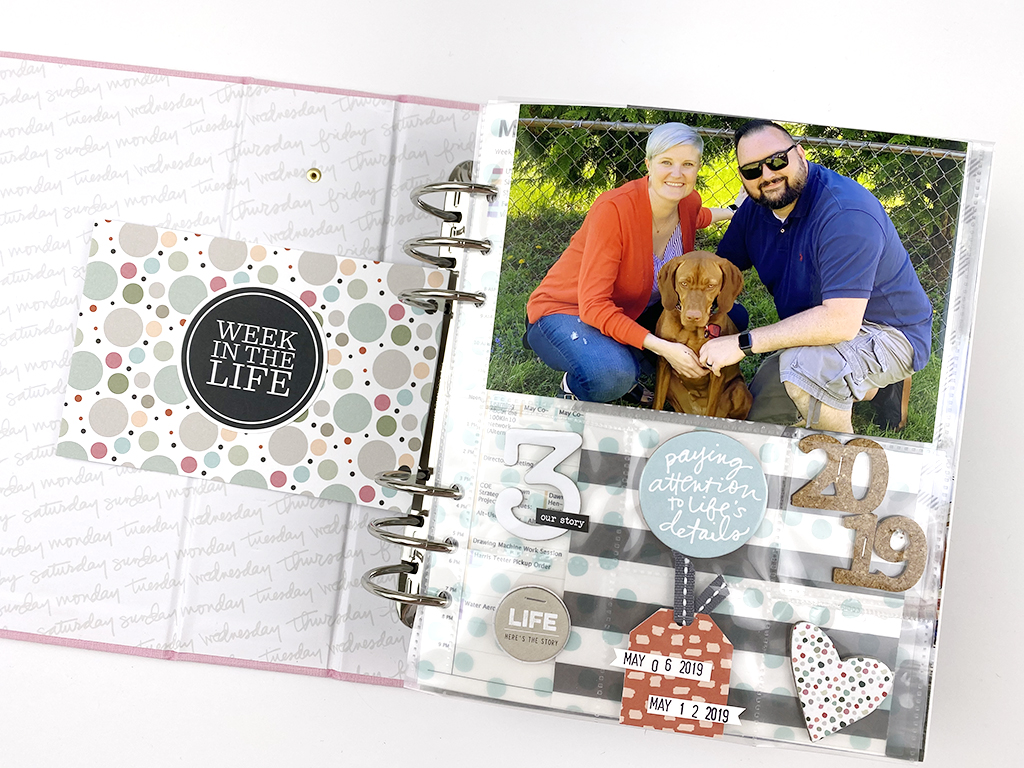 For 2019, I have so many things in my album that I love! Big full size photos that make really mundane moments feel really special. LOTS of words and using a specific story lens to guide my journaling each day made for really interesting stories. Including my husband's perspective in some way each day (And his handwriting!). These are probably my biggest three things from my 2019 project that I want to carry into future projects.
The video gives a detailed look through my 2019 album as I discuss some of my thoughts and reflections about the project and my approach, as well as share some tips that might be helpful for any of you who are embarking on a Week in the Life™ project. As always, let me know in the comments if you have any questions.