As we gear up for Week in the Life™ 2020 (taking place next week from May 11-17), I thought it would be fun to take a look at my past albums for this project. This week, I will be sharing a look inside each of my previous Week in the Life™ albums, beginning with 2017. For those of you who may not be familiar, Week in the Life™ is a seven day documentary project created by Ali Edwards with the goal of taking a deep dive into capturing the details of your life during one week a year.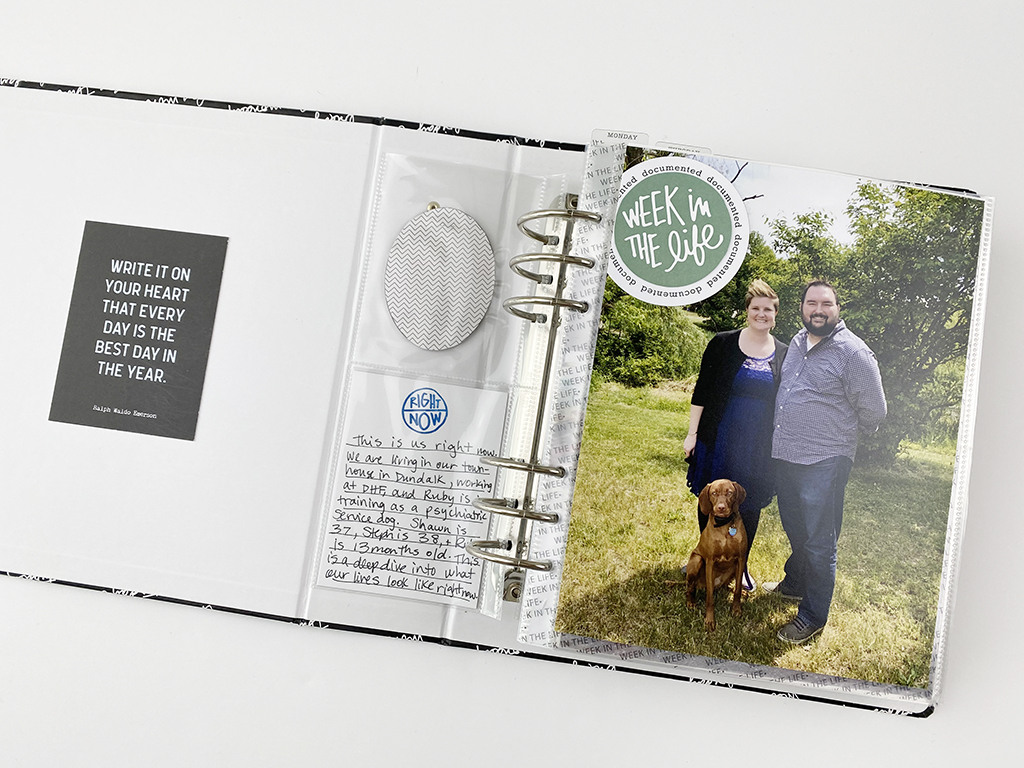 2018 was the second year I completed an album for Week in the Life™ and I feel like this is when I really became obsessed with this project. I really leveled up my photography game for this year's album; trying a variety of angles and types of shots and using my tripod and self-timer lots more to capture more interesting photos. I remember having a very hard time picking only a few favorites and narrowing down what I included in the album which means that this album is significantly more full than the previous year. (Spoiler Alert: 2019 is even worse!) This year, one goal I have is to keep it more simple and streamlined. Another thing I noticed as I looked back through this album is that it doesn't include as many words as I'd like it to. It was definitely more photo heavy, which is fine, but I prefer more words.
The video below gives a detailed look at my full album for 2018 and some tips for capturing your week. I hope you enjoy the video and if you have any questions, please let me know in the comments.