Today I'm excited to share how I brought together my words and photos from the 2020 Pieces of Us self-portrait project into an album. This week-long, self-portraiture project was created by Ali Edwards with the goal of encouraging us to get in the story, play with cameras and photos, and practice loving ourselves through the lens of our camera. You can read more about the project on Ali's blog.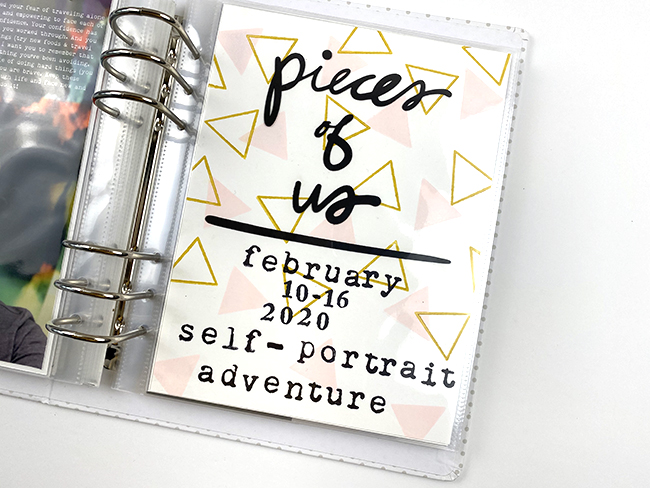 For this project, I took a hybrid approach, using layered templates in Photoshop to create collages of my photos for each day. I also completed my journaling digitally by copying the words right from my blog and pasting them into a 6×8 template I created in Photoshop. For each day's journaling page, I changed the color of the background and the digital stamps I used on each page before changing the title to match each day's prompt. Then, I printed everything on photo paper. I decided to print my journaling pages on photo paper because it makes the colors more vibrant because the ink sits on top of the paper more than if I had used cardstock.
All of my digital elements came from the Pieces Story Kit, which is no longer available, but you can get the Pieces Digital Story Stamp from Ali's shop.
Here's a video walkthrough of the project and how it came together in the album. Below the video is a close-up image of each page and a link to the photos and words from each prompt on the blog.
Close-Ups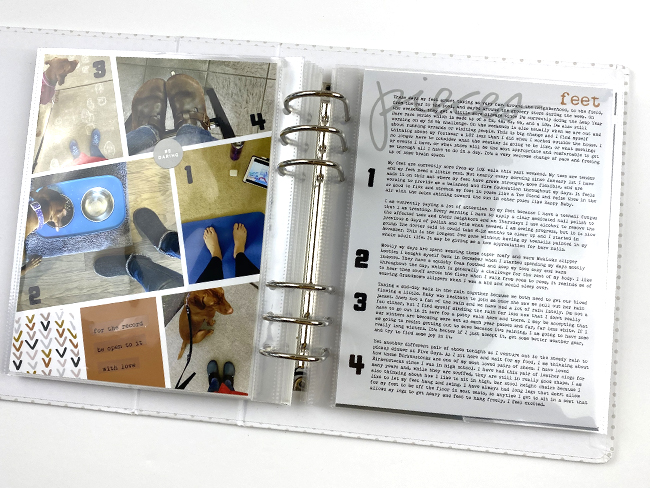 Day One | Feet photos + words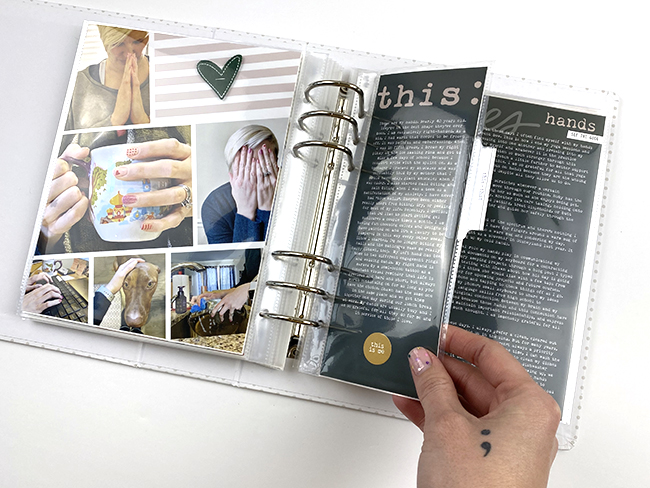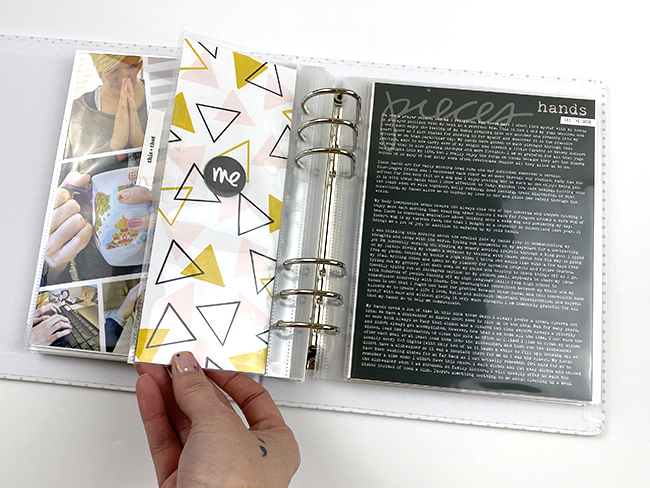 Day Two | Hands photos + words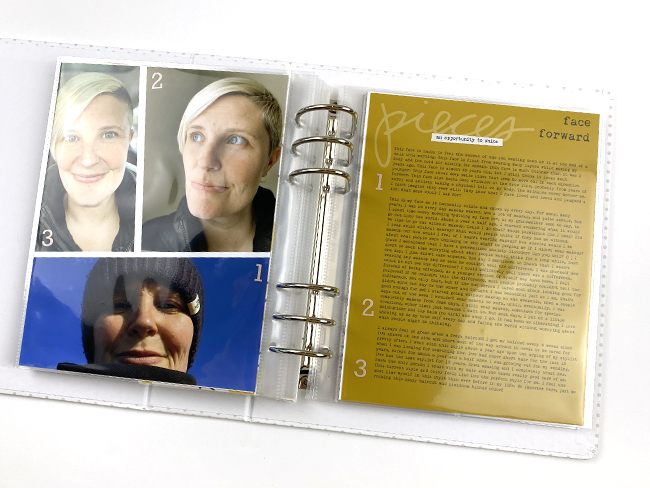 Day Three | Face Forward photos + words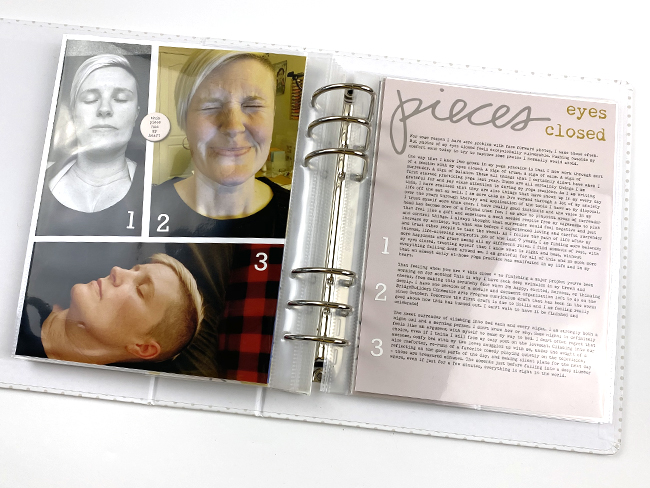 Day Four | Eyes Closed photos + words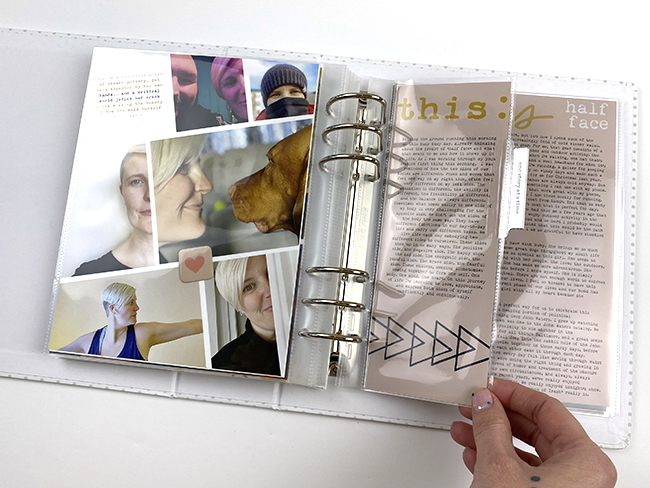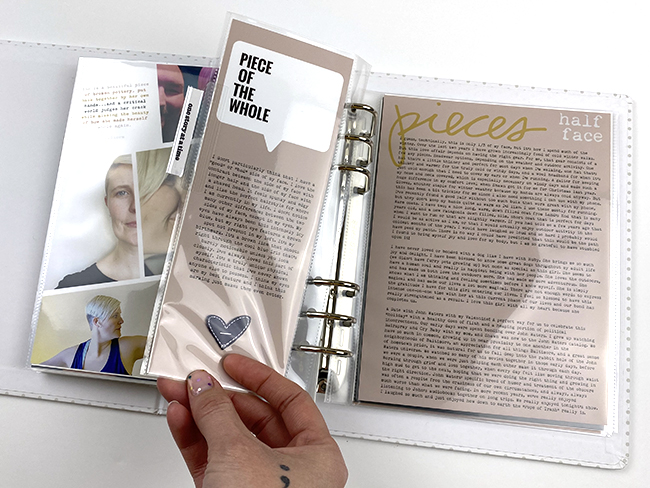 Day Five | Half Face photos + words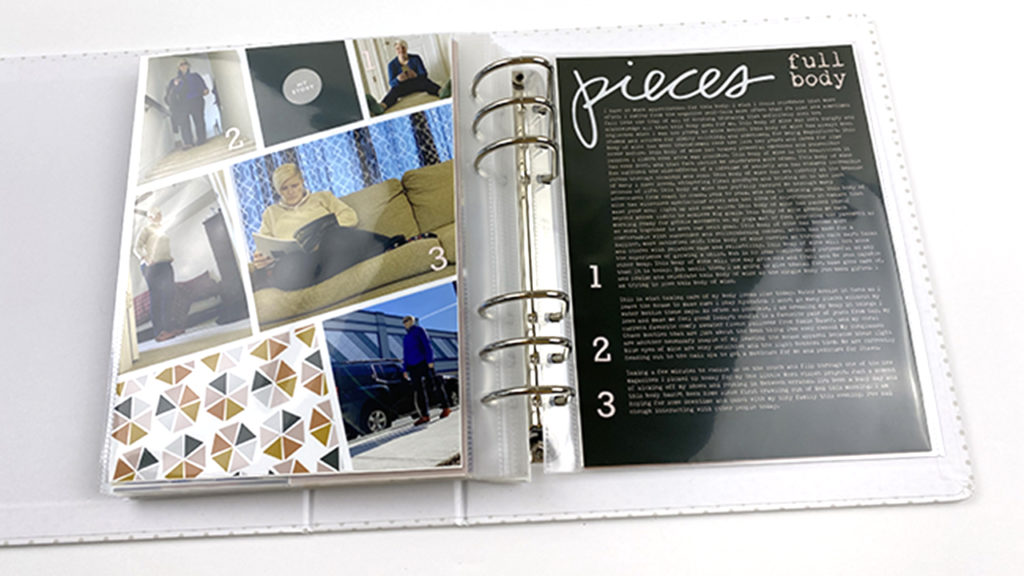 Day Six | Full Body photos + words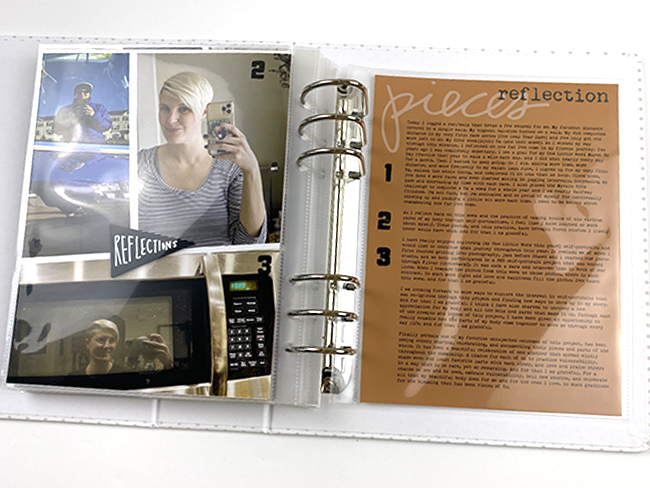 Day Seven | Reflection photos + words
Thanks for checking out my Pieces of Us project! I loved participating in this project and having a reason to tell stories that I haven't told before. I hope this will be a recurring challenge and look forward to participating again in the future. If you have any questions, please leave them in the comments below. I'm happy to answer!
Helpful Links
About Pieces of Us – a project by Ali Edwards
AE Story Kit Subscription
Pieces of Us Digital Word Art + Cut Files
Ali Edwards Slanted 8.5×11 Layered Templates
Epson Premium Glossy Photo Paper
Epson Stylus Photo 1400 Wide-Format Photo Printer