Last week I participated in a self-portrait challenge extended by Ali Edwards called Pieces of Us. The idea was that each day of the week, there was a different prompt to follow as a lens for taking self-portraits. The goal of this project is to get the community thinking about stories related to our bodies, increasing self-love and appreciation for various parts of bodies, and getting more of ourselves in the story. You can learn all about it over on Ali's blog.
---
Pieces of Us | Full Body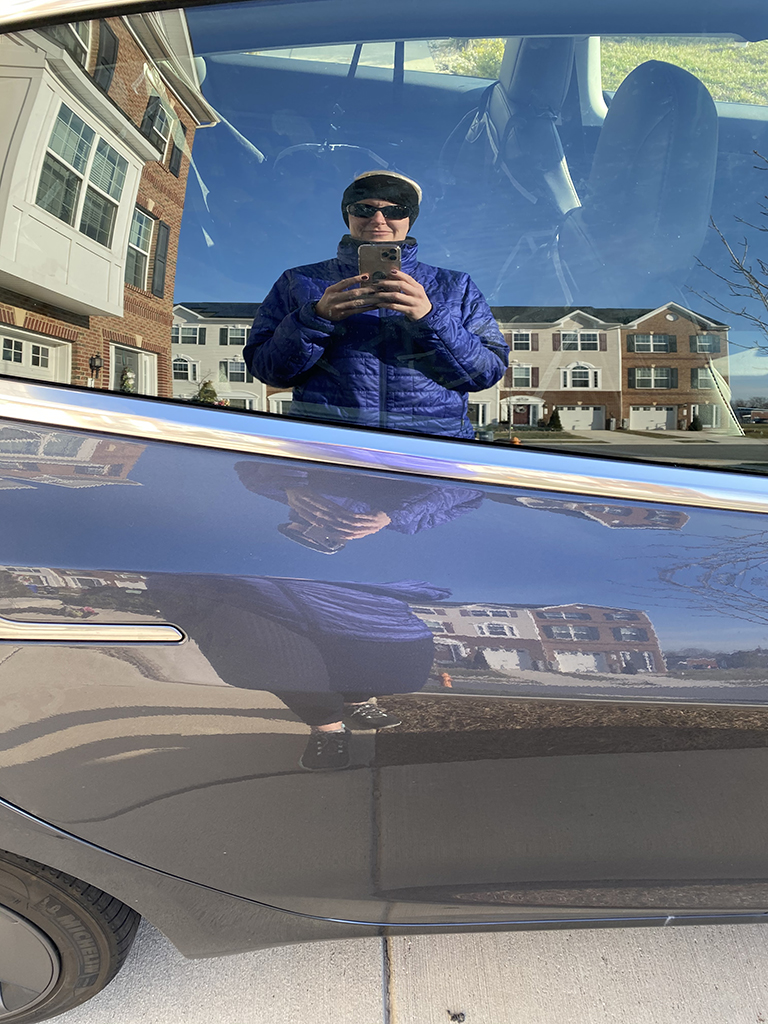 Today I logged a run/walk that broke a few records for me. My furthest distance covered in a single walk. My highest calories burned on a walk. My 4th completed distance in my very first race series (The Leap Year Dare) and I've only got one more left to do. My 22nd weekly(ish) 5k (and then some!). As I worked my way through this workout, I reflected on how far I've come in my fitness journey. Two years ago I was completely sedentary. I set a goal for my One Little Word March 30 Day Practice that year to walk a mile each day. And I did that nearly every day for a month. Then I wanted to keep going. So I did. Adding more time, more distance, and more frequency to my walks. Last June, I signed up for my very first 5k, walked the whole thing, and completed it in less than an hour. Since then, I've done 4 more races and even started mixing in jogging intervals, increasing my pace and decreasing my time with each race. I also joined the Movara 525k challenge to complete a 5k a week for a whole year and I am nearly halfway finished. I'm not fast, but I'm dedicated and so proud of myself for continually showing up and pushing a little bit more each time. I need to be better about remembering how far I've come.
As I reflect back on this week and the practice of taking notice of the various parts of my body through self-portraiture, I feel like I have learned so much about myself. These photos, and this practice, have brought forth stories I likely never would have told. And for that I am grateful.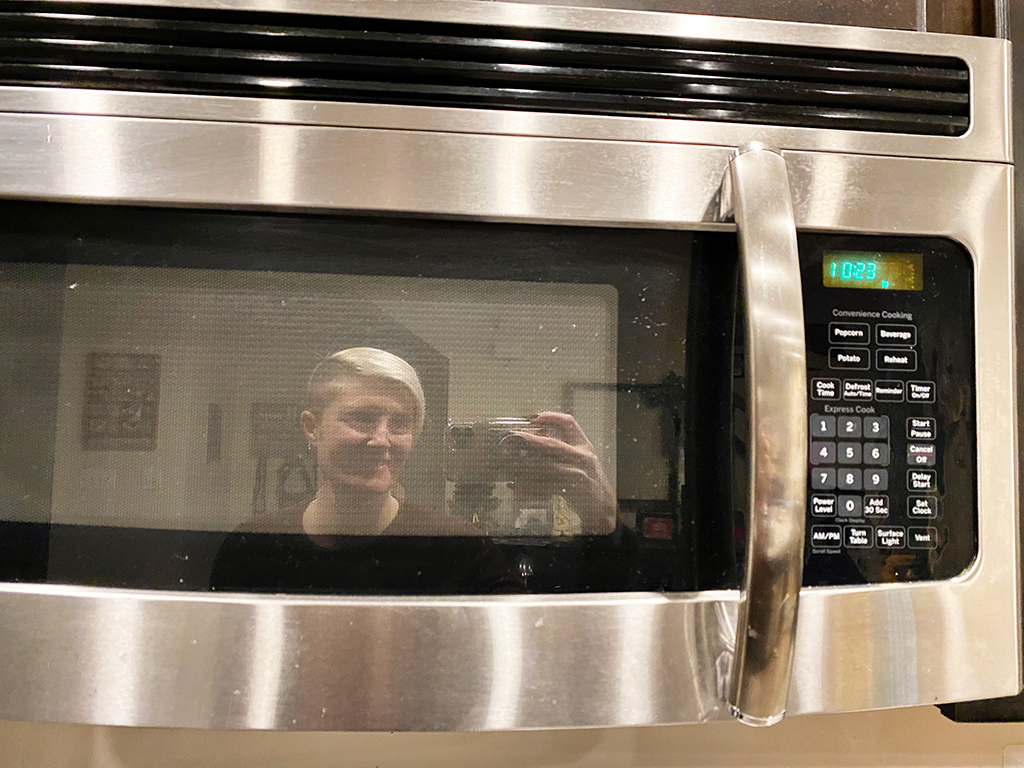 I have really enjoyed exploring (my One Little Word this year!) self-portraits and would like to continue that journey throughout this year. It reminds me of when I first started getting into photography, just before Shawn and I started our photo studio, and we both participated in a 365 self-portrait project that was hosted through Flickr (throwback!). It was such a dark and unknown time in both of our lives. When I compare the photos from this week to those photos, there is such contrast. So much more light and love and happiness fill the photos I've taken this week. And for that I am grateful.
I am looking forward to more ways to explore the interest in self-portraits that was re-ignited through this project and finding new ways to show up in my story. And for that I am grateful. I think I have also started to uncover a new appreciation for my body and all the bits and parts that make it up. Through each of the prompts and lenses of this project, I have been given an opportunity to really examine how the parts of my body come together to move me through every day life. And for that I am grateful.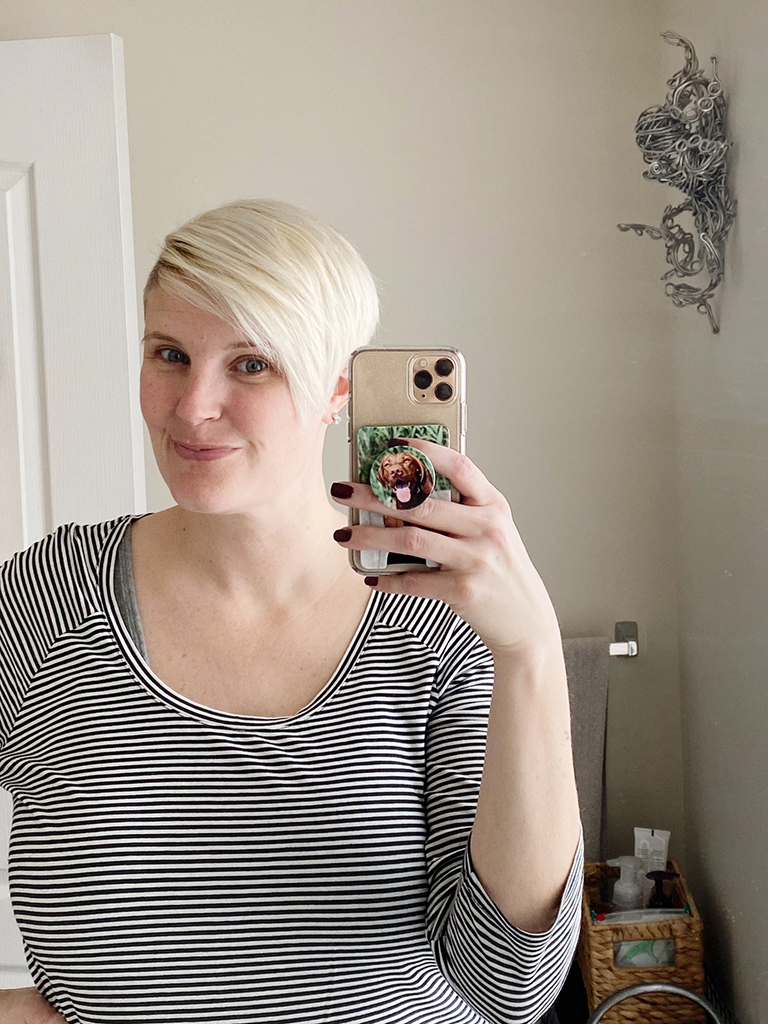 Finally perhaps one of my favorite unexpected outcomes of this project, has been seeing others sharing, celebrating, and documenting their pieces and parts of the whole. It has been a beautiful celebration of one another that spread wildly throughout the community. A chance for each of us to practice vulnerability, share even our least favorite parts with each other, and love and praise others in a way that is so rare, yet so rewarding. And for that I am grateful. For a chance to see and be seen, embrace vulnerability, tell new stories, and celebrate all that my beautiful body does for me and for the ones I love. So much gratitude for the blessing that has been Pieces of Us.