Last week I participated in a self-portrait challenge extended by Ali Edwards called Pieces of Us. The idea was that each day of the week, there was a different prompt to follow as a lens for taking self-portraits. The goal of this project is to get the community thinking about stories related to our bodies, increasing self-love and appreciation for various parts of bodies, and getting more of ourselves in the story. You can learn all about it over on Ali's blog.
---
Pieces of Us | Full Body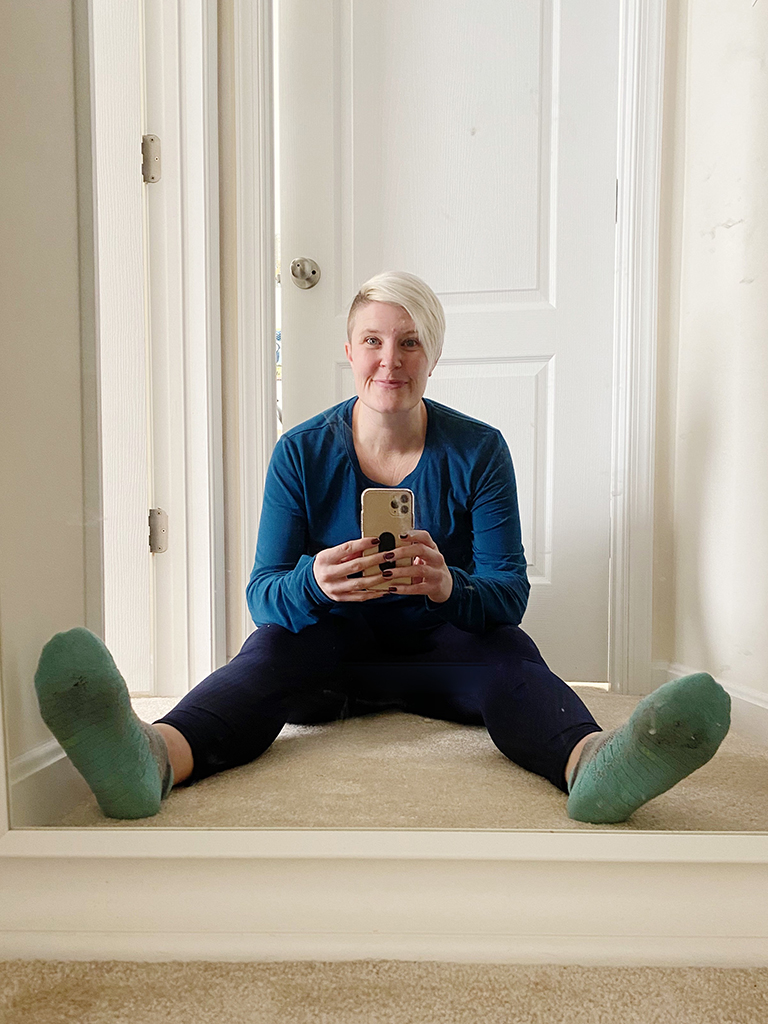 I have so much appreciation for this body. I wish I could celebrate that more often. I suffer from the negative self-talk more often than I'd like and sometimes fall into the trap of all or nothing thinking that definitely does not acknowledge all that this body does for me. This body of mine was left hungry and neglected when I was too young to know better. This body of mine has always been shamed and scolded for simply existing, and sometimes, for being magnificent. This body of mine has been transformed over the last two years and cared for like never before. This body of mine has housed powerful emotions and incredible passion I didn't even know was possible. This body of mine is the healthiest it has ever been, and that fact should be celebrated more often. This body of mine has suffered the side-effects of a lifetime of anxiety and has endured incredible stress through sickness and loss. This body of mine has set quietly at the bedside of many I have loved, whispering final goodbyes and holding on to the last seconds of life. This body of mine has joyfully carried me through many adventures from coast to coast, peak to peak, and sea to shining sea. This body of mine has witnessed spectacular views and the kind of experiences in nature that make your soul light up and come alive. This body of mine has pushed itself beyond known limits to achieve big goals. This body of mine greets me each morning ready for gentle movement on my yoga mat or feet pounding the pavement as we work together to meet our next goal. This body of mine has become more comfortable with surrender and relinquishing control which has made for a happier, more satisfied self. This body of mine carries me through each day's tasks and chores with relative ease and reliability. This body of mine will not know the experience of growing a child, but is no less complete and purposeful as any other body. This body of mine will one day grow old and frail and be less capable than it is today. But until then, I am going to give thanks for, take good care of, and praise and celebrate this body of mine as the single body I've been gifted. I am trying to love this body of mine.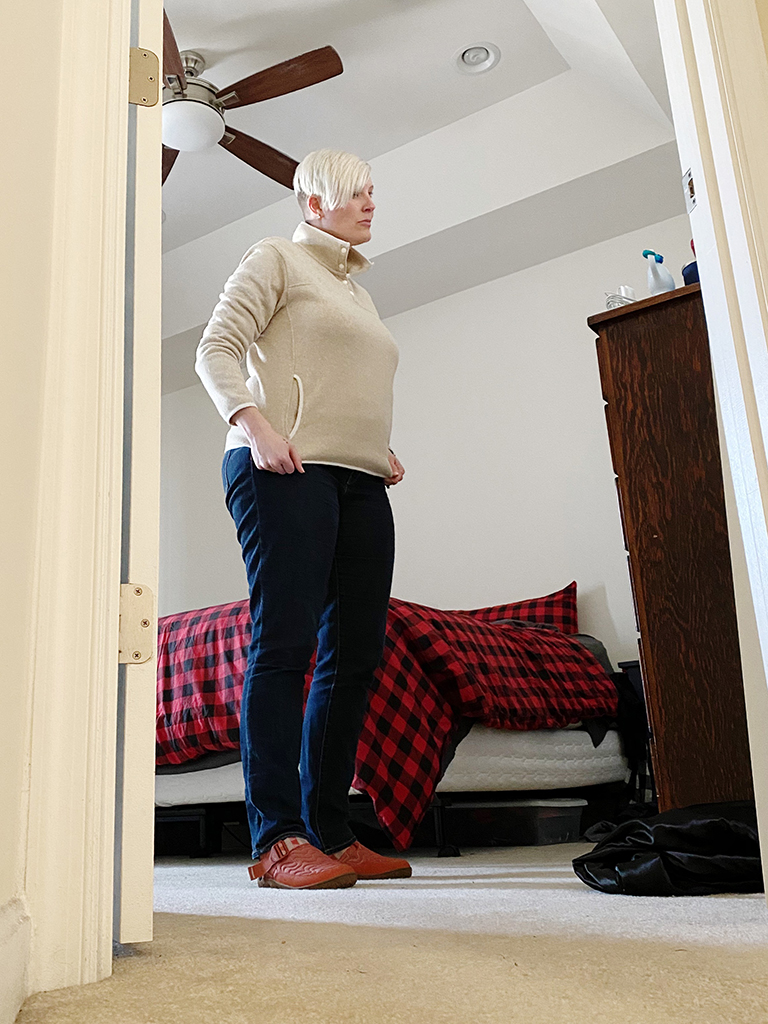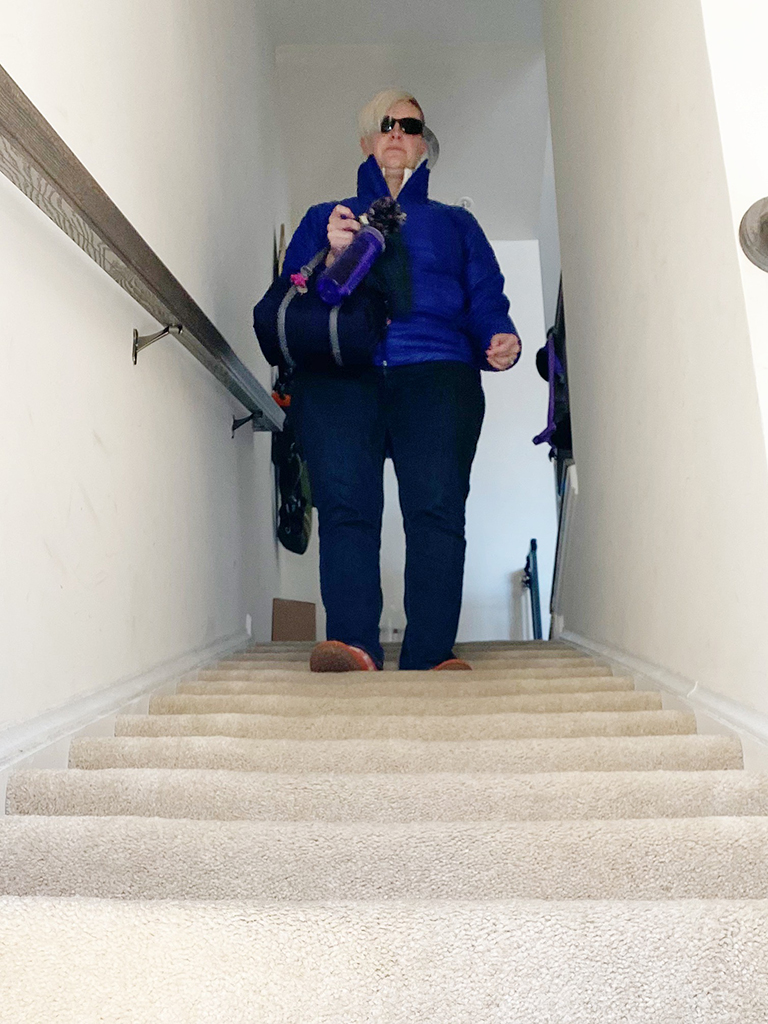 This is what taking care of my body looks like today. Water bottle in hand as I leave the house to make sure I stay hydrated. I don't go many places without my water bottle these days. As often as possible, I am dressing my body in things I love and make me feel good! Today's outfit is a favorite pair of jeans from Gap, my current favorite comfy sweater fleece pullover from Eddie Bauer, and my coral Chaco booties that are just about the best thing I've ever owned! My sunglasses are another necessary staple of my leaving the house apparel because these light blue eyes of mine are very sensitive and the light bothers them. We are currently heading out to the nail spa to get a manicure for me and pedicure for Shawn.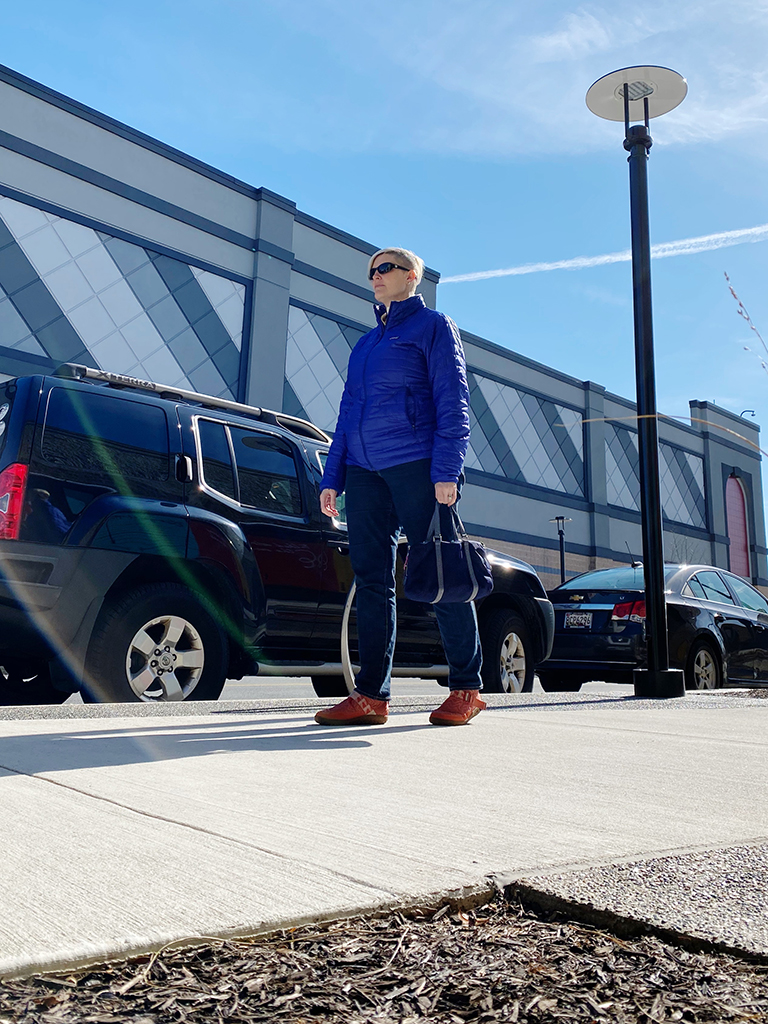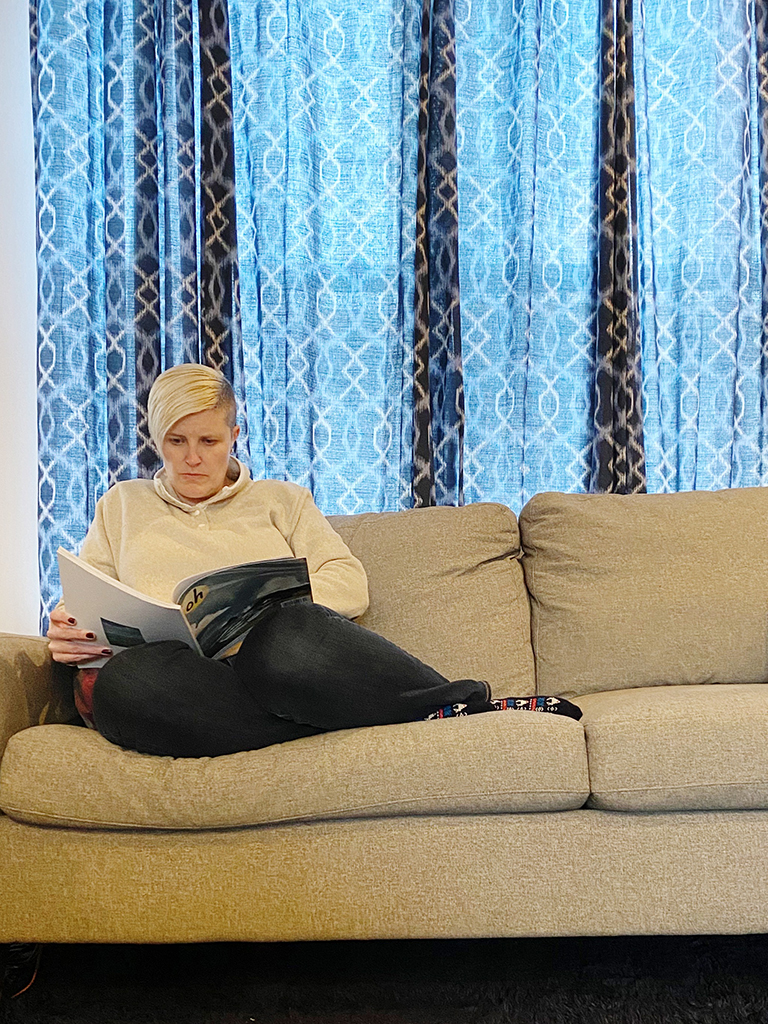 Taking a few minutes to cuddle up on the couch and flip through one of the new magazines I picked up today for my One Little Word vision project. Just a moment of kicking off my shoes and resting in between errands. It's been a busy day and this body hasn't been home since first crawling out of bed this morning. I am hoping for some downtime and quiet with my tiny family this evening. I've had enough interacting with other people today.