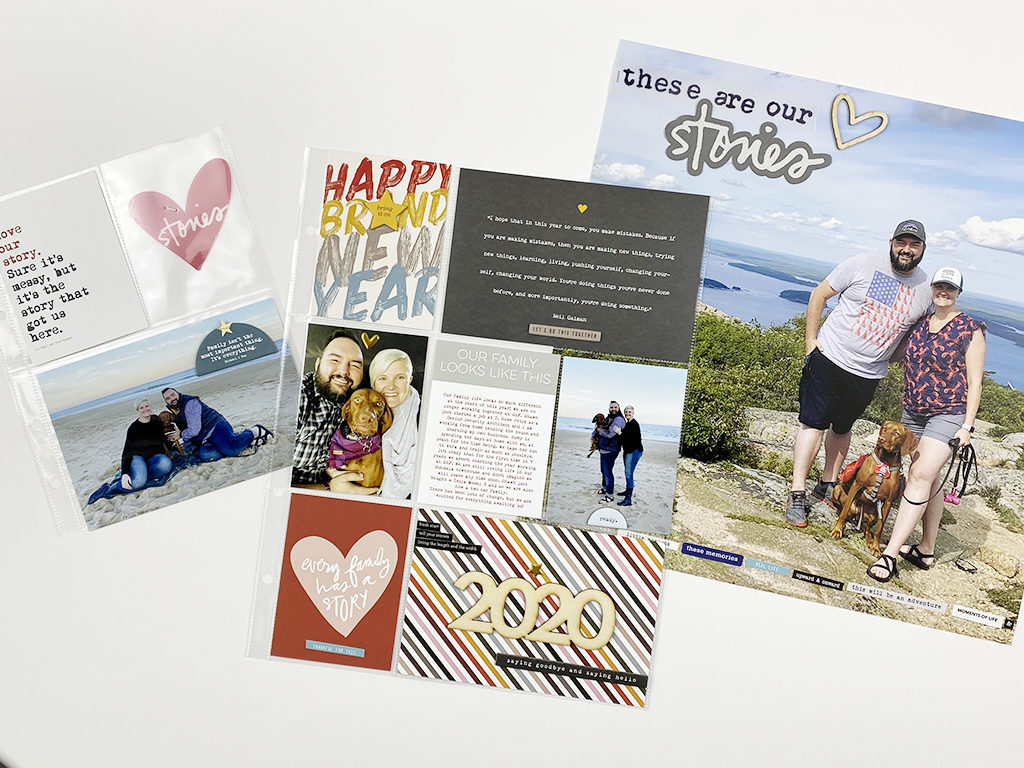 It's a natural time of year to be thinking about all our dreams, goals, and plans for the coming year. In that spirit, I set some scrappy goals this year for the first time ever. Today, I want to share those goals and plans with you!
Here are my 4 main memory keeping goals for the new year:
TELL MORE STORIES I've been doing a lot more writing the last couple of months and loving it. I want to do more of that in 2020. 
TRY NEW THINGS I'm changing from 12×12 weekly PL to 9×12 monthly PL and adding in a couple catch-all story albums in a few different sizes next year. I have also been inspired to make more interactive / creative play pages for my every day documenting and will be incorporating that.
MAKE PROGRESS ON TRAVEL PROJECTS Perhaps my biggest goal for 2020 is to make some decent headway on all the travel albums I have yet to complete. I have lots to do going all the way back to 2014. It's gonna be a big focus for me.
THE GREAT PURGE I have collected a bunch of products from design team work and my own purchases, I want to purge a bunch of it and make room for new. Keeping only the things I absolutely love and know that I will use / already have a plan for. 
In the following video, I discuss each of my 4 main memory keeping goals and some of the thought process and reasoning behind each one. Then, in the second part of the video I walkthrough each of my albums that I am starting 2020 with and share my title page for each one.
What are your memory keeping goals or plans for 2020? I invite you to leave a comment and share them with me! I'd love to hear from you.