Happy Holidays friends! I have been diligently working on my December Daily album and completing pages most days. Today I am sharing my second week of pages in a video walkthrough.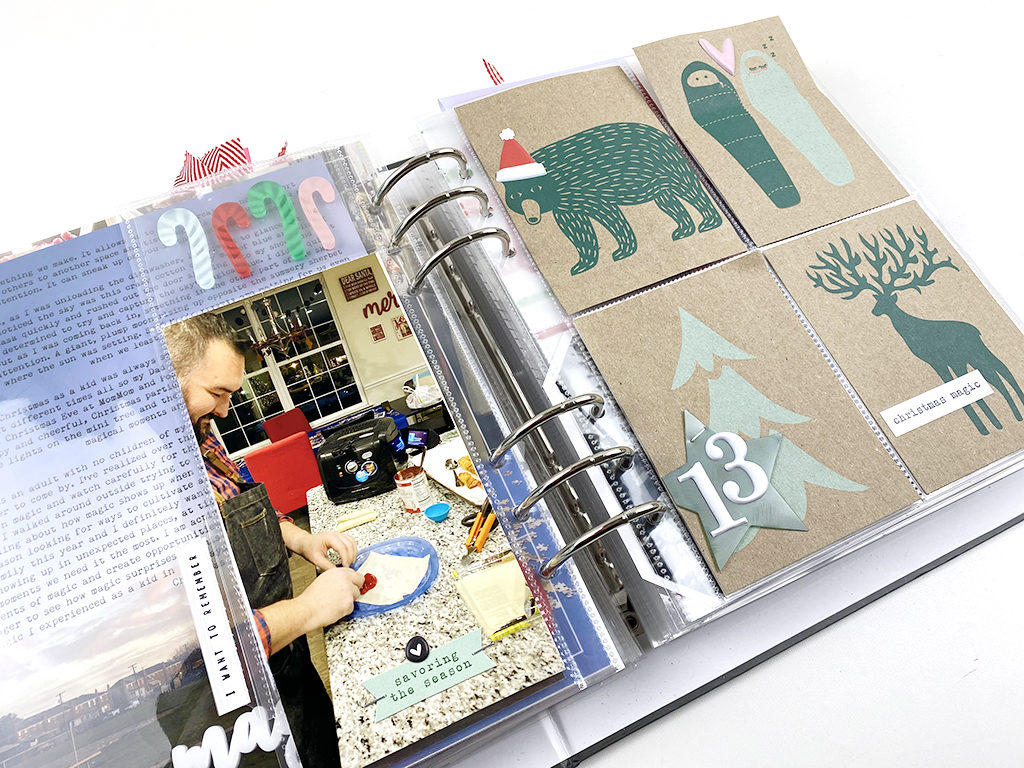 This week I really enjoyed finding ways to include the stuff of life, or ephemera, I've been collecting. This included a shopping bag, some items from a show we saw, and screenshots of memes. I love a good creative challenge, and this week, this was my biggest challenge. I also really loved creating another statement page with some big, bold stamping.
My favorite story this week was about a fun date night at home that I planned for us. I'm really loving doing lots of journaling in this year's album and I think that doing a lot more reflecting and writing more in the moment has helped with finding new things to say about some of the things we do each year. It's also helping me to include more perspective and context. I want to think about how I can do more of this in my year-long albums and projects in 2020.
I'm still loving how my album is turning out and my current plan is to continue through to the end of the month and I *think* I will be able to fit it all in one album.
Here's this week's video. Check below the video for links to my foundation pages and week one videos. Thanks for watching!