Hello friends! I am so excited to share with you the first of my detailed page walkthrough videos today! This week's video will focus on days one through seven in my 2019 album.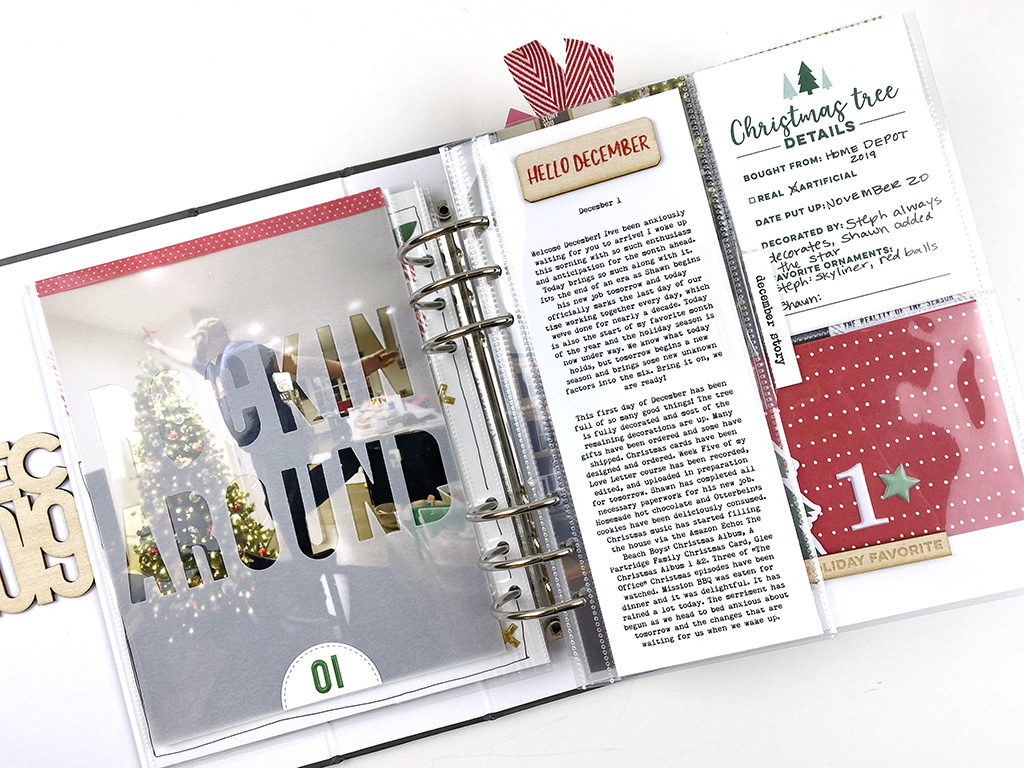 As a reminder, I created foundation pages ahead of time and you can view the video walkthrough of those here if you'd like. This approach really helps me keep on top of this project and complete it in the month of December. I like that it gives me something to work from as a starting point each day.
I am primarily using the Elle's Studio Document December kit this year and loving the bright and cheerful designs. So far, I have some major stories in my album from the first couple days of the month and have included a lot more journaling that I typically do. I really like that! One of my secret intentions this year was to include more thoughtful, meaningful journaling and I'm happy to report I have done that so far. This means that most of my journaling is typed, which I'm actually enjoying. I used one of the techniques that Ali Edwards has been using lately which is coloring the background of my journaling in Photoshop before I print it and I am having so much fun with that!
Anyway, here is the video, I hope you enjoy it and find some takeaway that's meaningful to you. Leave a comment and let me know, how is December Daily going for you so far? What's been something about this year's project that has surprised you?
Merry Making!