Welcome to December! I'm so excited for December Daily this year, how about you? Today I want to share a video with you walking through my foundation pages for this year.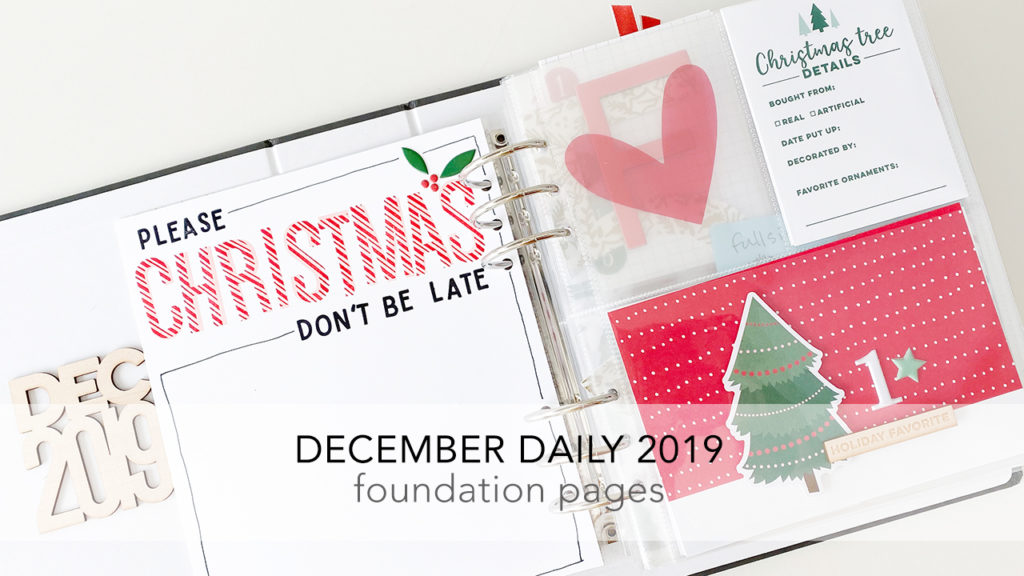 This year, I am primarily using the Elle's Studio 2019 Document December kit which is so cute and festive.
I like to make foundation pages ahead of December mostly to help me think through my ideas when I have a little more brain space. They help me organize my crafty ideas, my story ideas and photo layouts, so that when it comes time to create, I can hit the ground running. I like making a lot of the decisions ahead of time and then just completing the pages daily during the month.
My plan for sharing completed pages this year is to do so about once a week. One day per week I will share a video of my pages created thus far. So check back in a few days for the first one of those!
I hope you enjoy the video! Let me know if you have any questions.