I'm on the Elle's Studio blog today sharing two greeting cards that I made using the September kit and extras. I used to do a TON of cardmaking, as in, it was my main hobby; but since scrapbooking has taken center stage again, I have barely made any cards in the last few years. I noticed a few weeks ago that my card stash is just plain sad, and dwindling. To rectify that, I am going to try to make a few quick and easy cards each month. Starting now!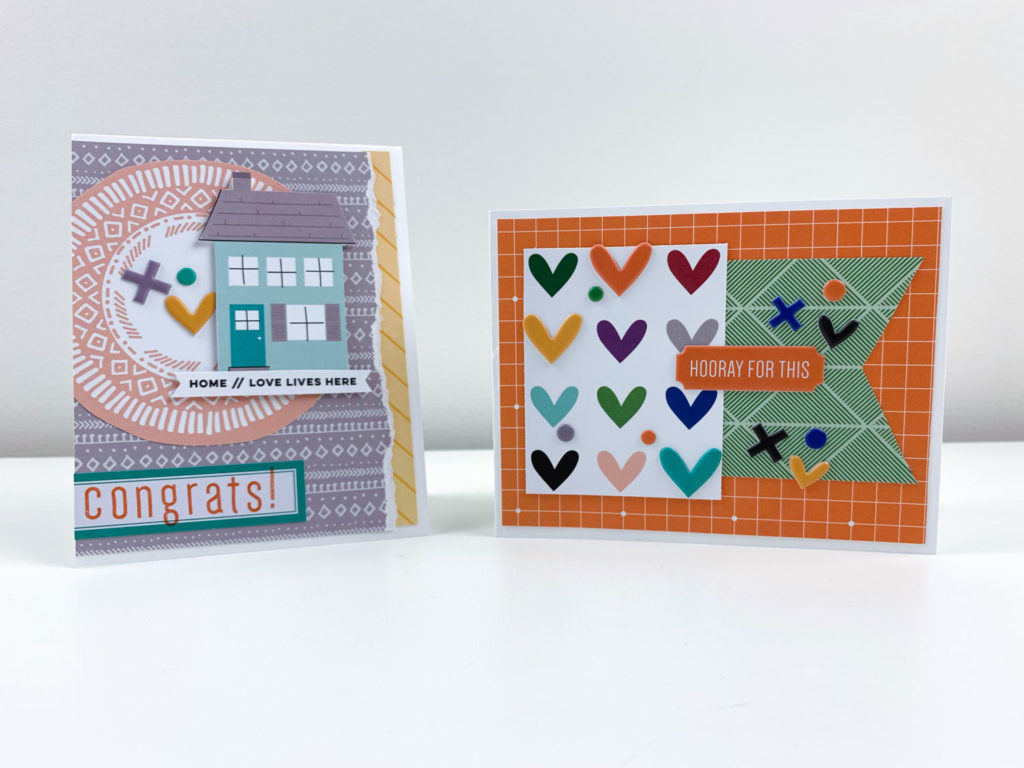 I like to have a variety of cards in my stash for any occasion that might require a card. So this month I made a "Congrats on your New Home" card and a general celebration card. It's worth mentioning that these two cards took me only 20minutes to make both of them!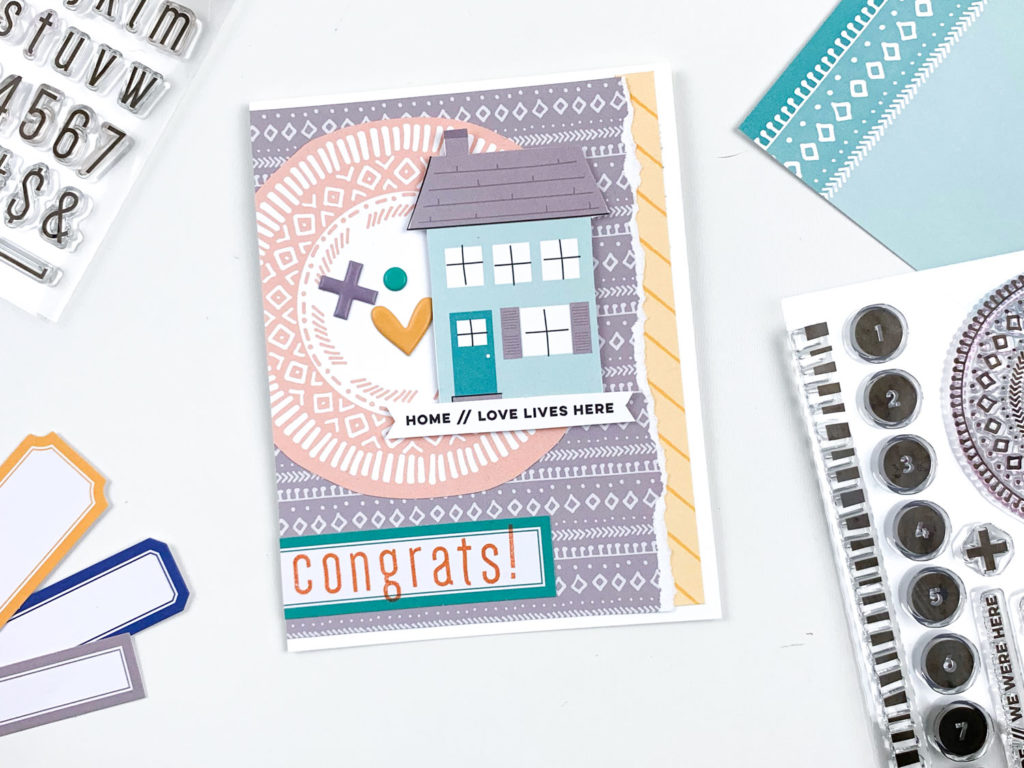 For my first card, I used cards from the September 2019 Kit, papers from the Home Sweet Home 6 x 6 Paper Stack (which is so gorgeous!), the Die Cut Labels – Jewel Tones, Happy Moments Puffy Stickers, Puffy Autumn Heart Stickers, and the Jane Alphabet Stamp. I'm so pleased with how this card turned out and LOVE the color scheme I ended up with.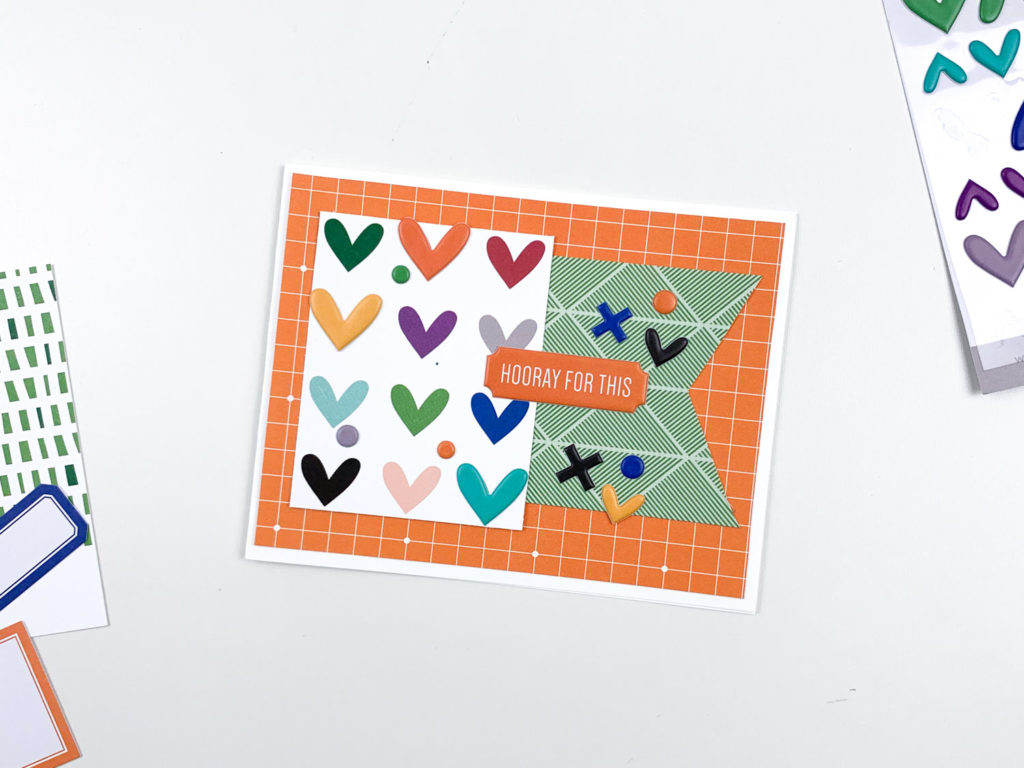 For my second card, I had a specific purpose in mind for creating this particular card. My cousin just started a new job and she loves all things autumn! So I went into this second card knowing I wanted to use the beautiful fall colors included in the September Kit and really lean into that warm color scheme.
I was inspired to start with the Hooray for This puffy sticker from the Happy Moments Puffy Stickers, then picked the rest of the card elements from there. This card came together super quickly and turned out pretty cute. I just love that multicolor heart card from the September 2019 Kit! This card also used paper from the Home Sweet Home 6 x 6 Paper Stack.
For all the details on how I made these two quick and easy cards, check out the Elle's Studio blog. I hope this inspires you to use your kit materials to make some quick and easy cards. I'd love to know if you like to make greeting cards using your kit supplies – leave a comment below to let me know!