Today is the release of new products at Elle's Studio and I am LOVING the September 2019 Kit and extras! The colors are just the best and perfect for this time of year. This is one kit I think I will use every last little bit of.
My two projects for this month couldn't be more different, but they have been some of my most favorite projects I've ever made! I still have so many things I want to create with this month's kit and extras, but for now, here's what I've got!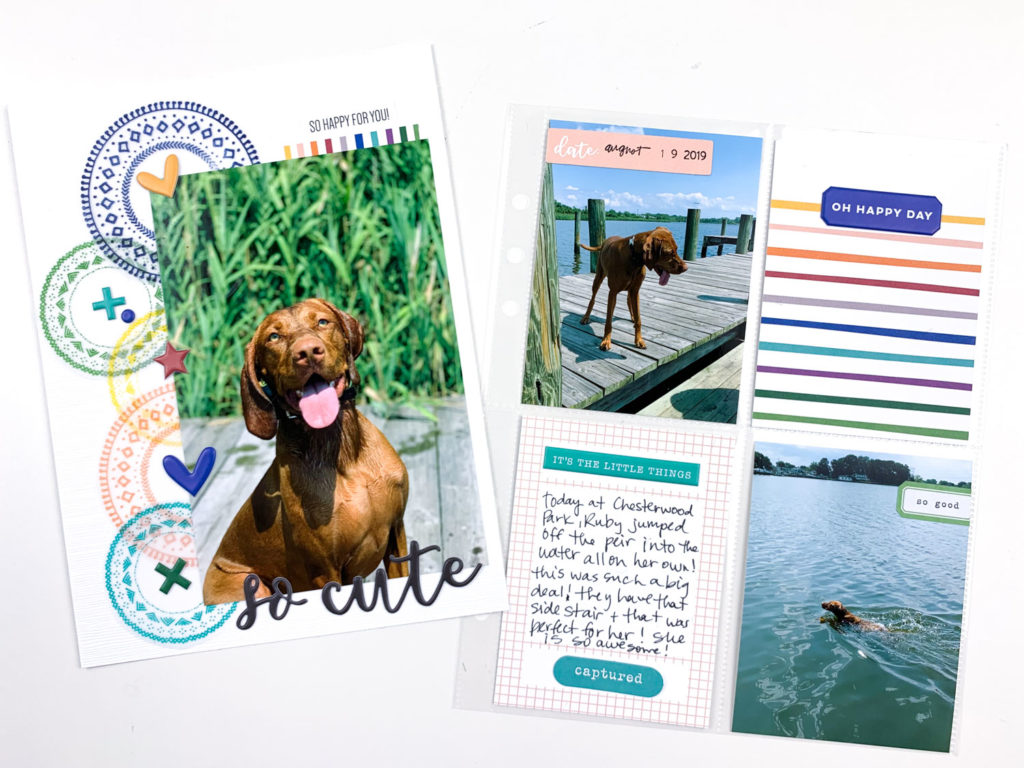 My first project is a 6″ x 8″ spread with a pocket spread about a fun day at the park with our Ruby girl. I love the Good Times Stamp and used it here to create some vellum embellishments for my page. That striped 3″ x 4″ card is just beautiful and paired that with a more neutral journaling card. Lots of puffy stickers from the Happy Moments Puffy Stickers and Puffy Autumn Heart Stickers sets add some finishing touches to this spread.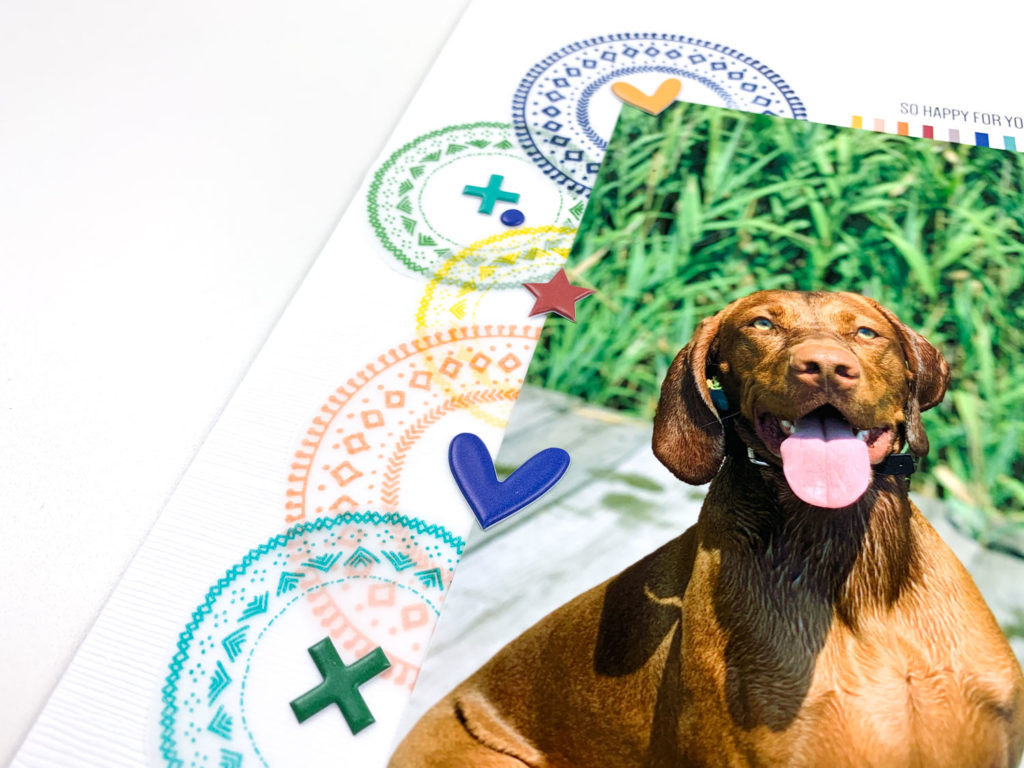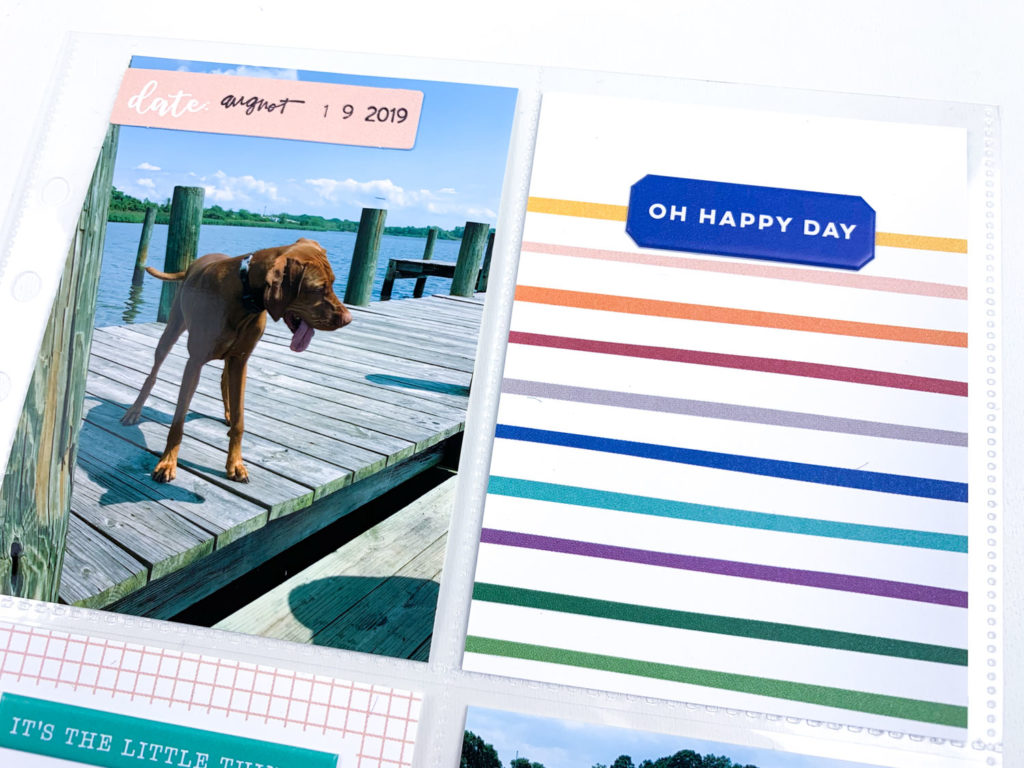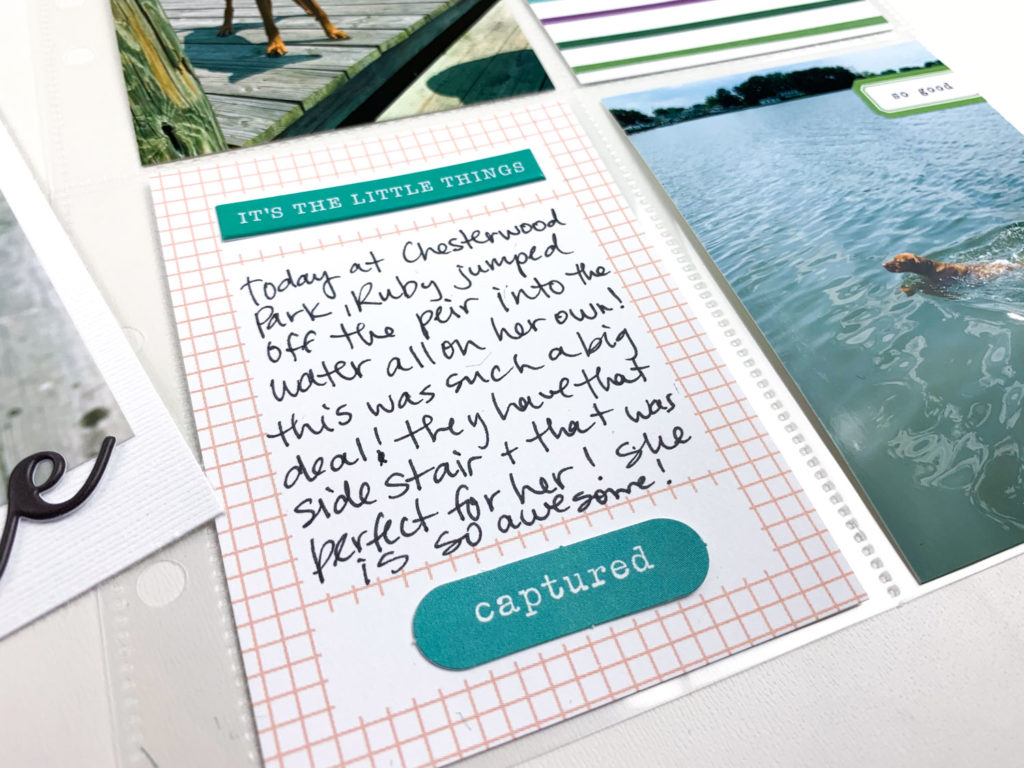 For my second project this month, I created a 9″ x 12″ layout featuring a single photo from our recent trip to Maine.
The Happy Moments Puffy Stickers are just to die for, especially those scripty phrases! So you know I had to use them all! Besides my photo, these were the first elements I wanted to find a place for on the layout, so I used some of the packaging to help me figure out the best placement. This is a great trick for trying to place word stickers or elements on your pages. Remove your stickers from the sticker sheet and add them to a piece of clear packaging cut into strips. Then, you can manipulate the stickers and move them around on your page to find just the right placement before adding them down permanently.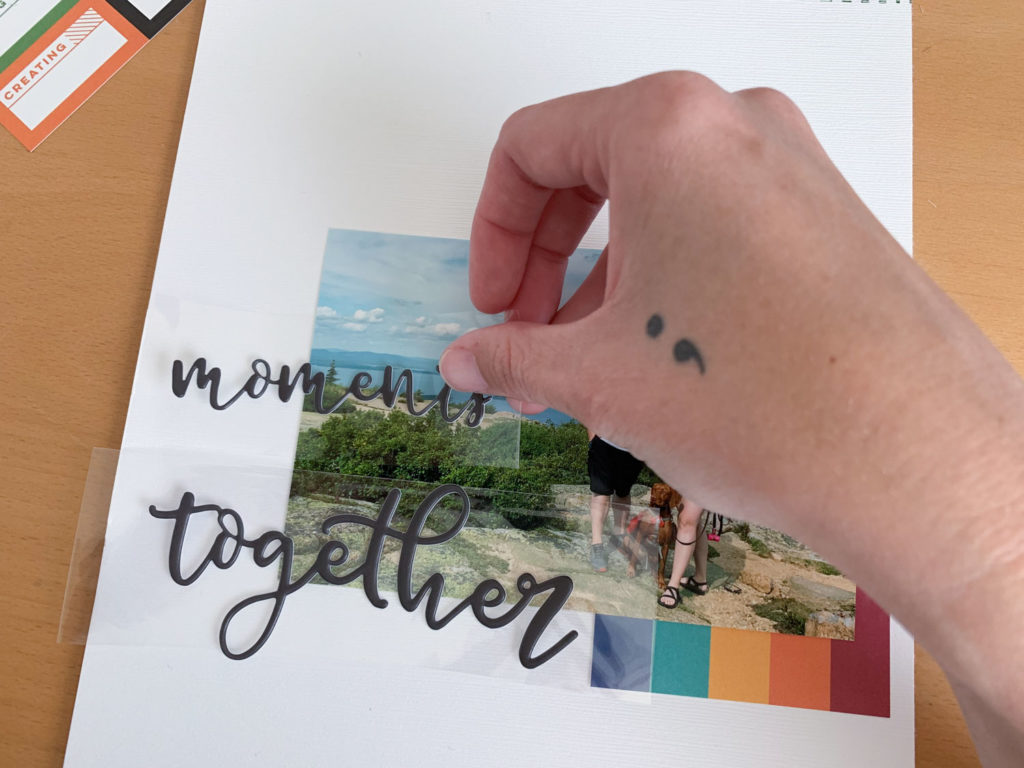 For the border on this page, I used one of the stamps included in the Good Times Stamp and stamped it along the top and bottom edge. The cluster of labels and die cuts was also a fun element and lent a great opportunity to do some layering. I also included a tiny phrase from the Autumn Tiny Everyday Label Stickers in that cluster. The Die Cut Labels – Jewel Tones are great and some of them are quite large, so I decided to use one of those to house my journaling for this page. I used a punch to create that fancy label shape from one of the 3″ x 4″ cards in the main kit and then added a puffy star right on top.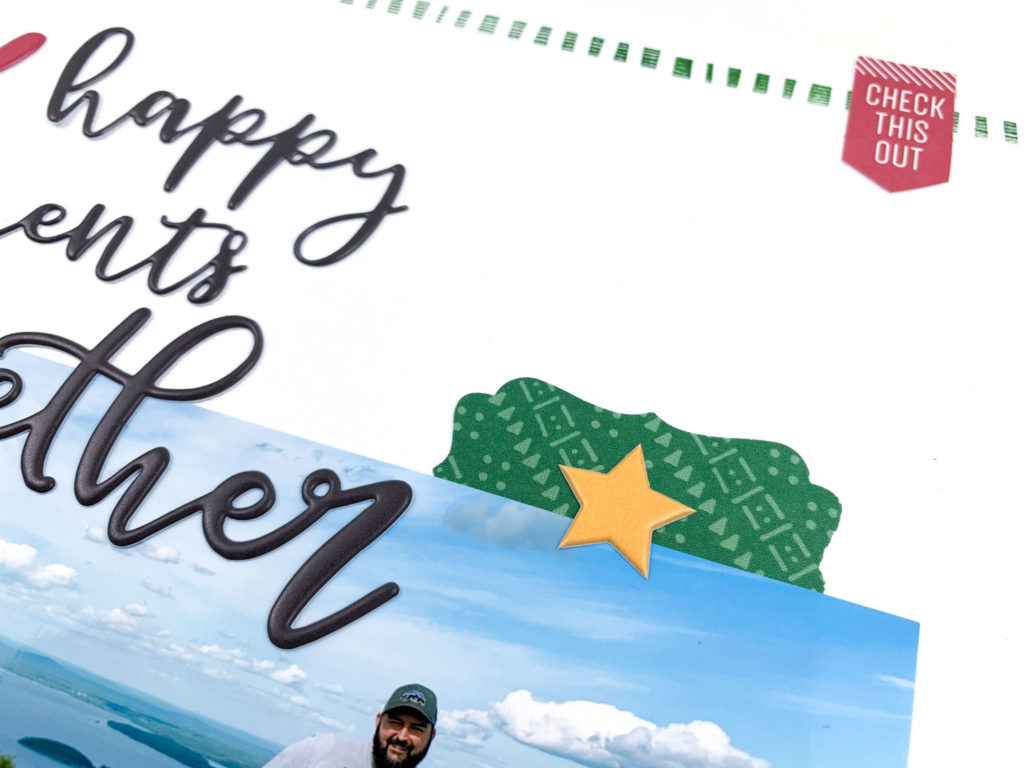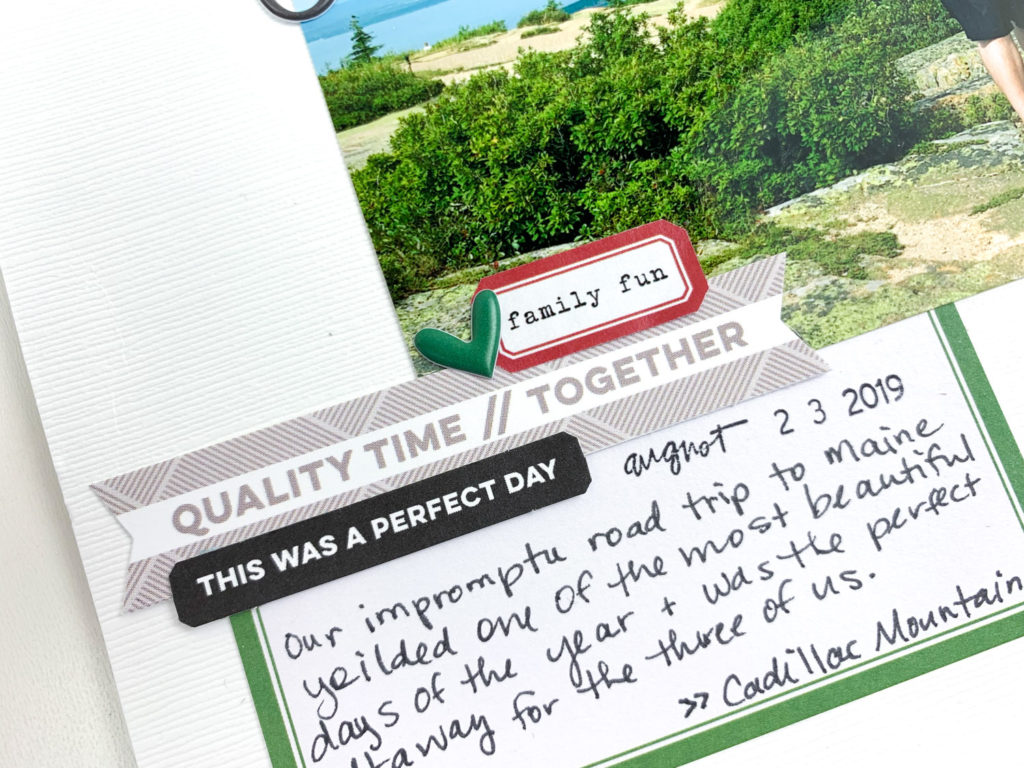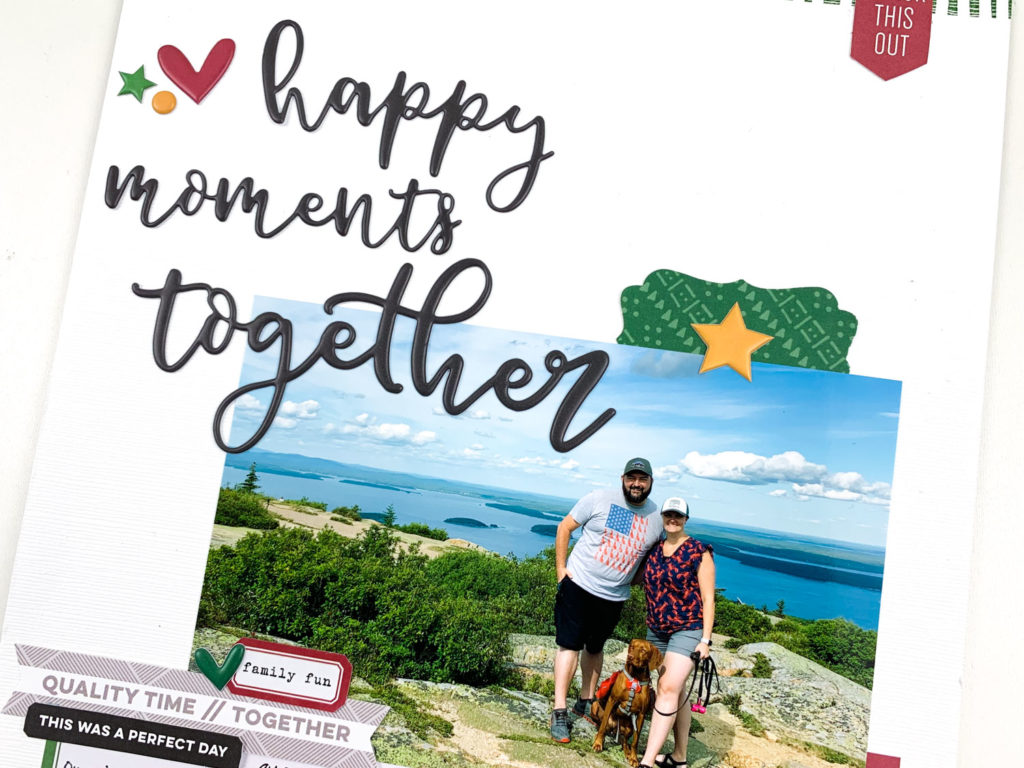 Overall, I'm extremely happy with the way these projects turned out, and like I said, they are some of my favorites I've created in a long while. I hope you enjoy them! You can use any of the links in this post, or this one below, to shop the new releases directly. Happy scrapping!
SHOP NOW: Elle's Studio New Releases: September Kit and Extras