I am so excited to share with you today a couple of videos showing a "before" tour of my current craft room. My room will be undergoing a mini makeover this week to better accommodate my new work situation and for a good refresh. I've filmed two "before" videos that are detailed, complete views of my room and most of its contents. This week, I'm working on the makeover, and hoping to have the "after" filmed and ready for your viewing pleasure next week.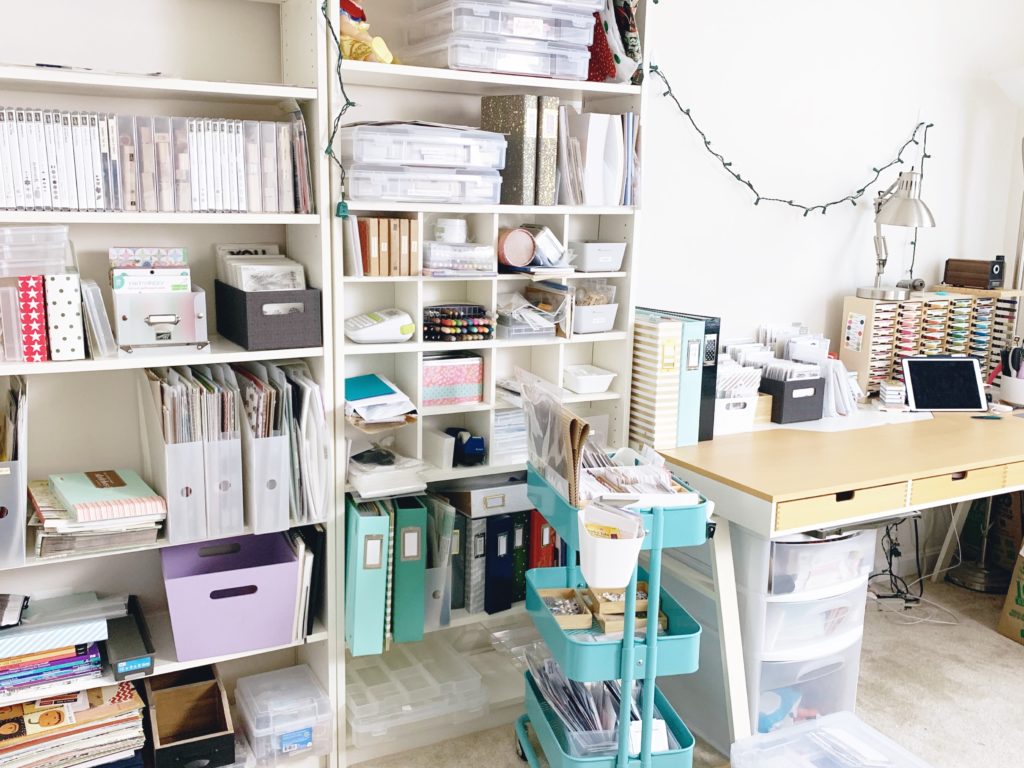 This is my fourth craft room / scrap space I've had since I moved out of my parents' house nearly 20 years ago. I've learned so much about how I like to work and what organization systems best suit my workflow. This has changed a lot! I started as purely a scrapbooker, then I added card making, then I was only doing card making, then I added scrapbooking back in and was actively working on both, and now I'm back to doing mostly scrapbooking. What a journey it has been! And each of these phases has come with its own needs in terms of organization, storage, and general flow of the room, which has all led me to where I am today.
Some reference links for items I mention in the video:
Please let me know if you have additional questions about anything! I'm more than happy to provide more information.