My Project Life album for 2019 is nowhere near "caught up", but I am making progress a little at a time. For Week 16, which included Easter, I really wanted to use the Elle's Studio May kit and extras because I felt like it coordinated really well with my photos.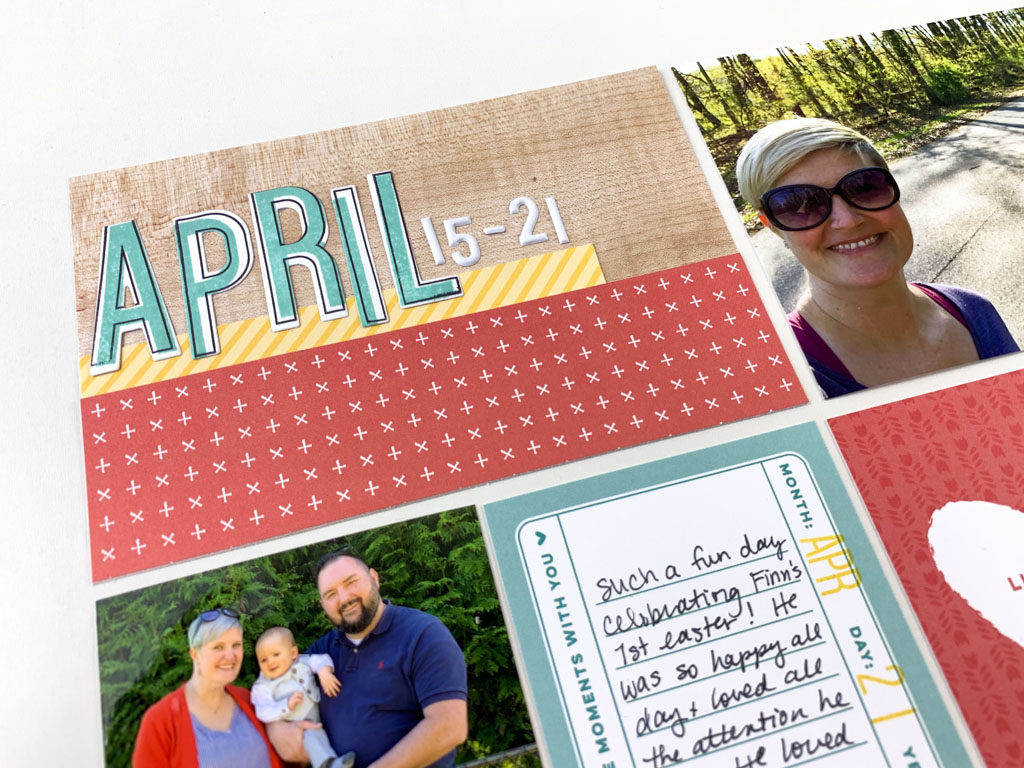 This coral color is totally my signature color right now, which is shocking to me because I am usually a teal and blue kind of gal. I seriously just can't get enough of this color – I even bought a pair of shoes in this color! So I've been ecstatic to see this color appearing in the Elle's Studio kits all year a little at a time. In the May kit, it was pretty prominent, so I ran with it. I've secretly been hoarding every kit piece in this hue all year, for what I don't know yet, but I decided that the only way I was going to show my appreciation for these beautiful coral pieces was to use it up!
I made the title card and a custom journaling card using papers from the gorgeous Beautiful Day 6×6 paper stack and stamped out my title and subtitle using the Large Jane Alphabet and Outline stamps, which are my favorite supply right now. I really love how these cards turned out.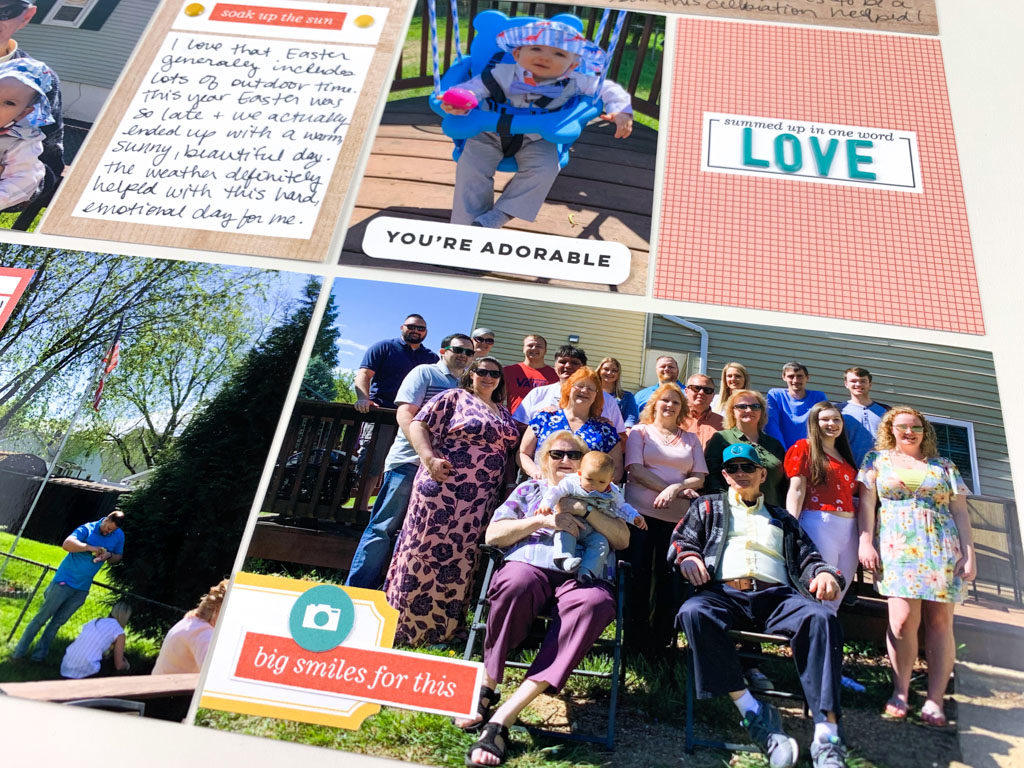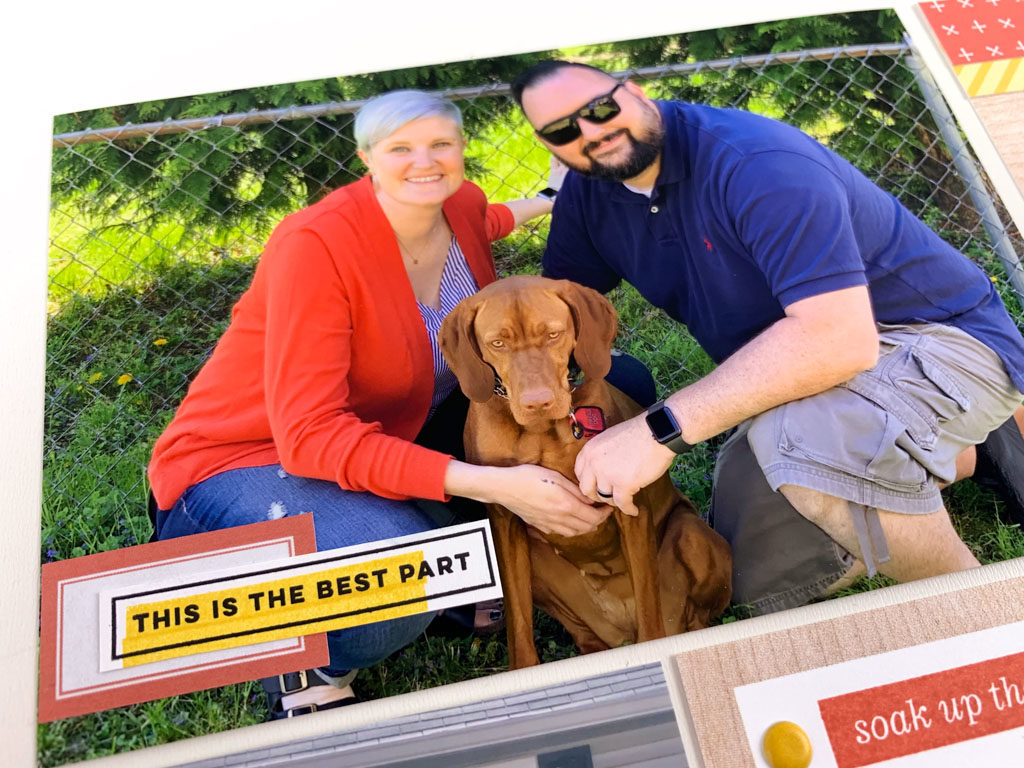 On many of my photos in this spread I layered up some labels, die cuts, and stamped sentiments from the Everyday Phrases Vol. 2 stamp set. In some cases, I used the labels to add a little more journaling and additional context to the photos.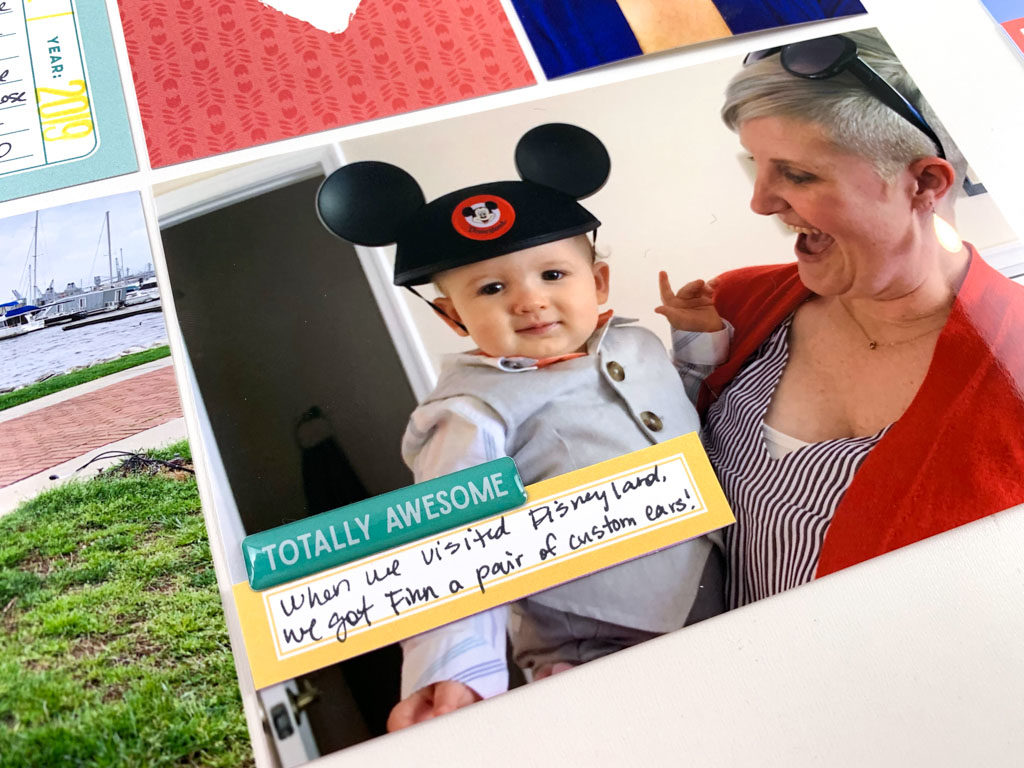 Not every Project Life spread I create is a favorite, some I don't even like very much when it all comes together, but this one I love! It feels perfectly springy and fun and will be a great addition to my yearbook.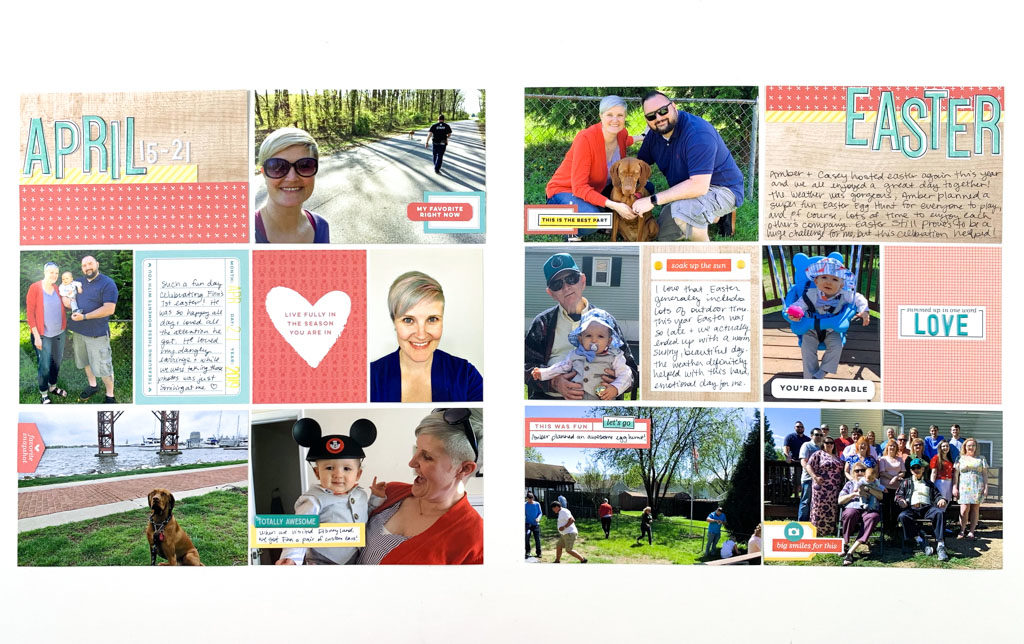 Do you have any products that you've been hoarding or holding onto for a special project? Show them some love and use them up! I promise you will love them even more when they are paired with your photos and used to tell some stories than just sitting in your stash. Let me know if you use something that's a fave!
And if you are interested in any of these products, you can still get your Elle's Studio May Kit & Extras here!