This day was a full day during the week centered around our nephew's baptism and 2nd birthday party. I decided that the story lens of "Celebrating" would be quite fitting for this day.
I have really enjoyed selecting a story lens for each day and using that prompt to guide my journaling. It takes out the guess work of thinking of what I want to feature in my journaling and how I want to write about things. I think this is an approach I will use in the project for years to come. What about you…do you use story lenses during Week in the Life? How do you like it?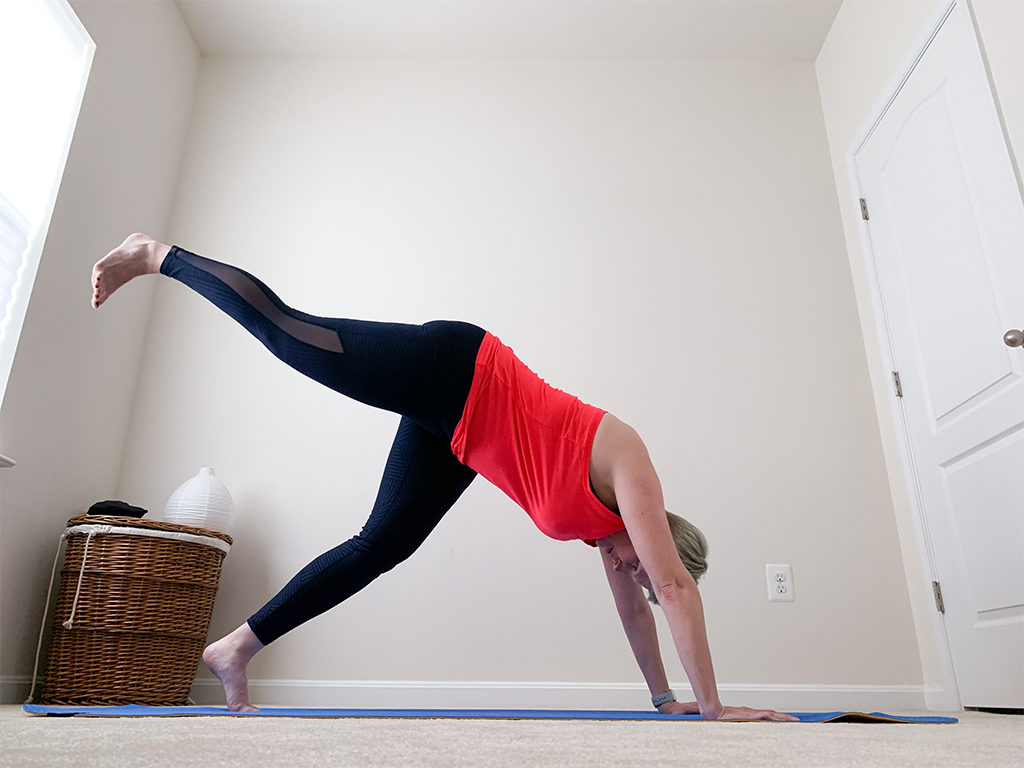 Celebrating allowing myself to sleep in a bit this morning and that I got out of bed after only one snooze.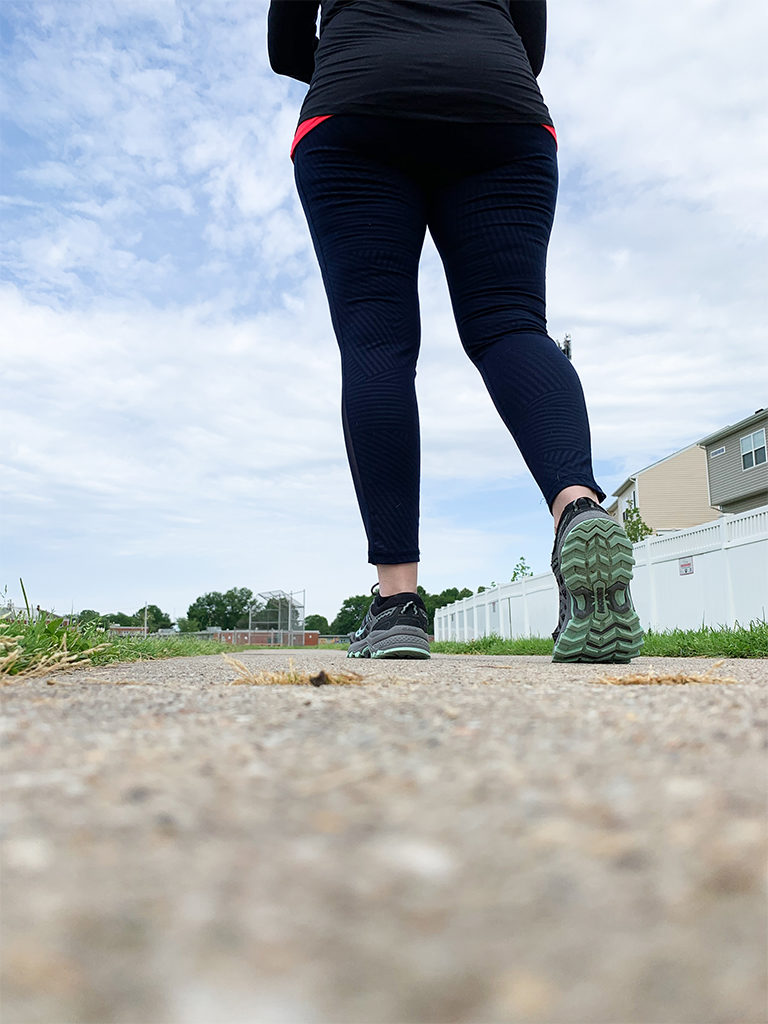 Celebrating making it on the mat for a sweaty yoga session then out for a good walk.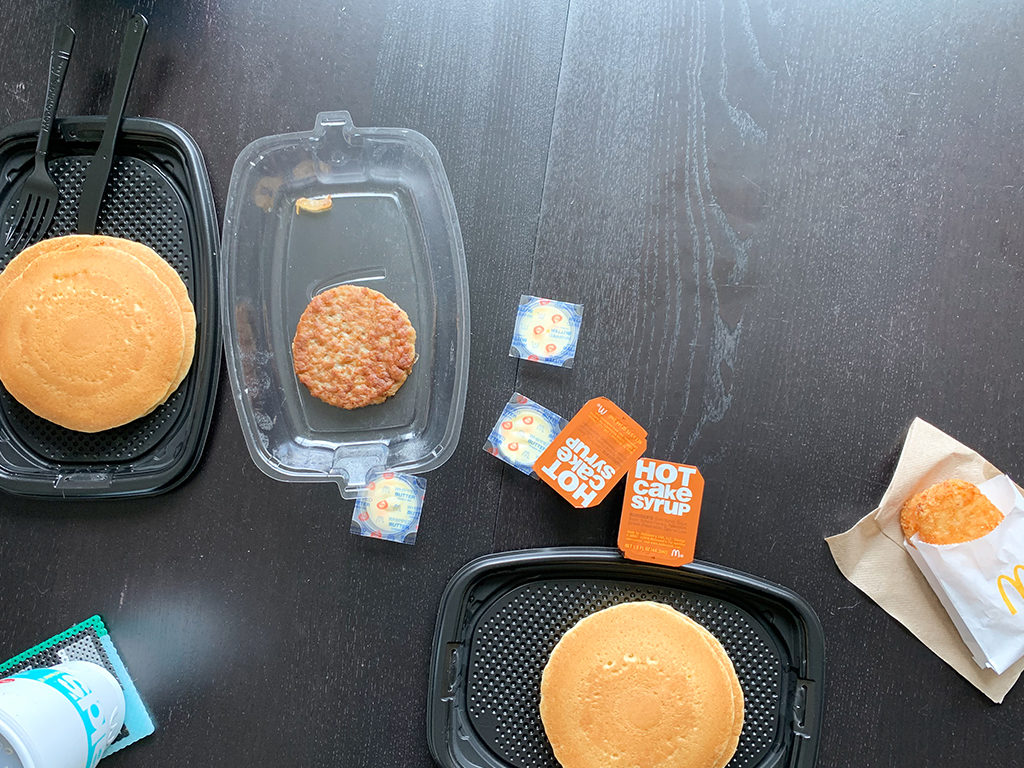 Celebrating that McDonald's serves breakfast until 11am on the weekends. I had the thought that Hotcakes sounded good for breakfast at 10:27am, but then felt really let down because to my knowledge they stop serving breakfast at 10:30am. Shawn said he was pretty sure they serve until 11 and I rushed out the door to check it out. So glad he was right, it was delicious!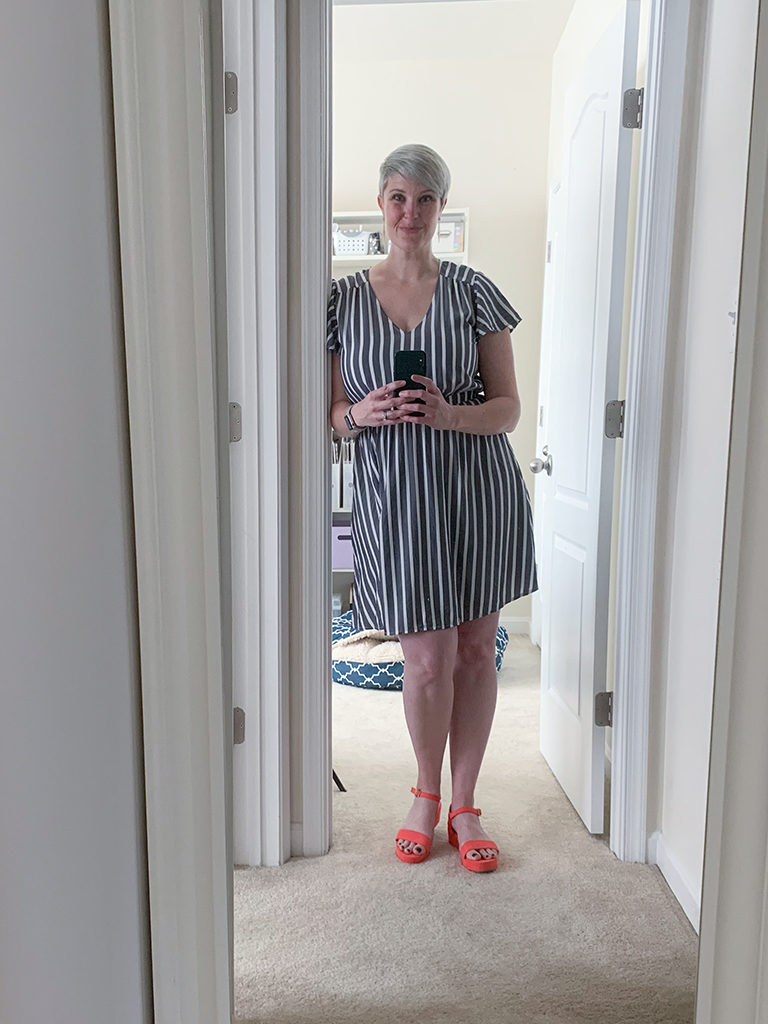 Celebrating this dress. For many years now I haven't really wanted to wear dresses unless I was wearing leggings underneath because I was uncomfortable. Losing 40lbs has made me want to wear dresses again! This dress I bought at Old Navy last week is a size large which is so exciting to me!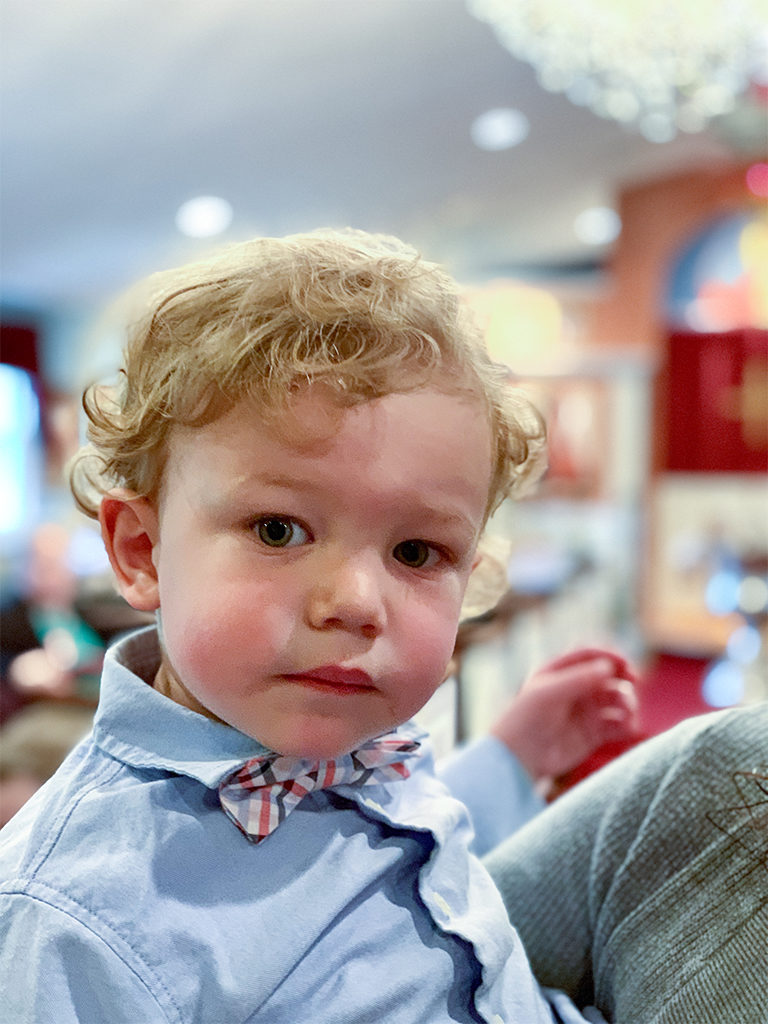 Celebrating Stevie's baptism! Definitely not my favorite sacrament and this one was especially long and hard to watch as Stevie is going through a fear stage with water. But it was special and important to others that were there so that is worth celebrating.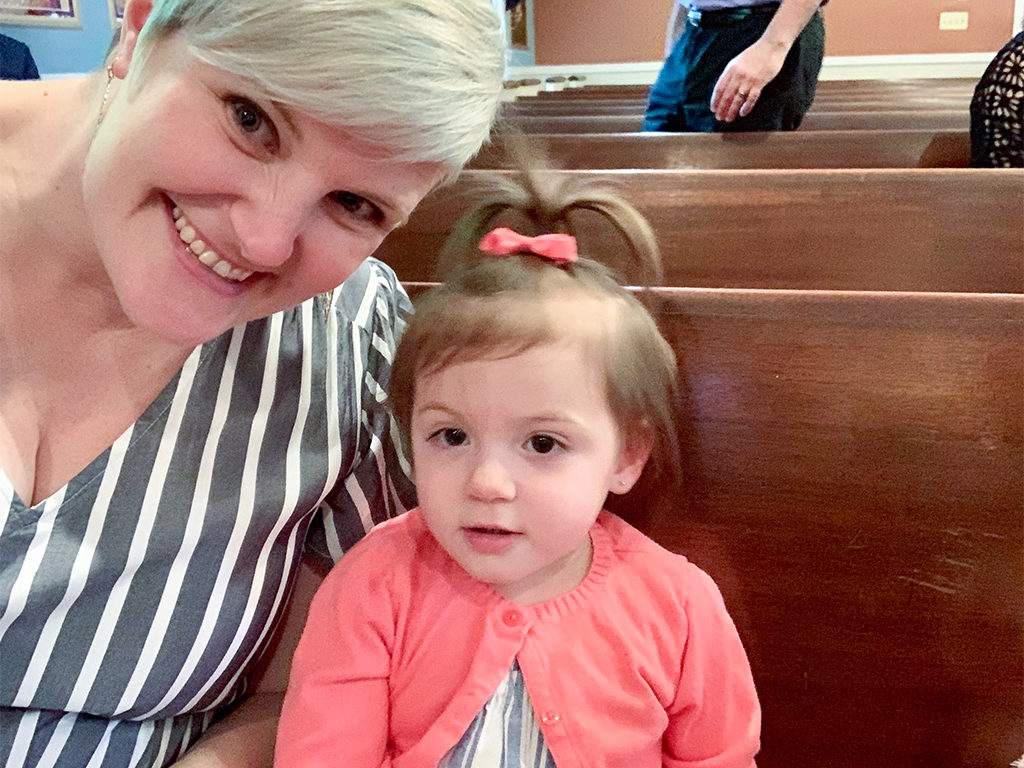 Celebrating my relationship with Bailee. That girl has such a sweet soul! She was really excited to see me when they got to the church and gave me the biggest hug and just kept squeezing me tighter and tighter, which totally melted my heart. Hanging out with her made the service more enjoyable.
Celebrating Brynn's unexpected special role in today's ceremony. She got to hold a candle and participate in the "march" with everyone. She didn't like the incense and was trying everything she could to avoid the smell from holding her breath to plugging her nose with her fingers. But she waited patiently until it was her turn to get involved and did a good job. So proud of the girl she's becoming. I love her personality!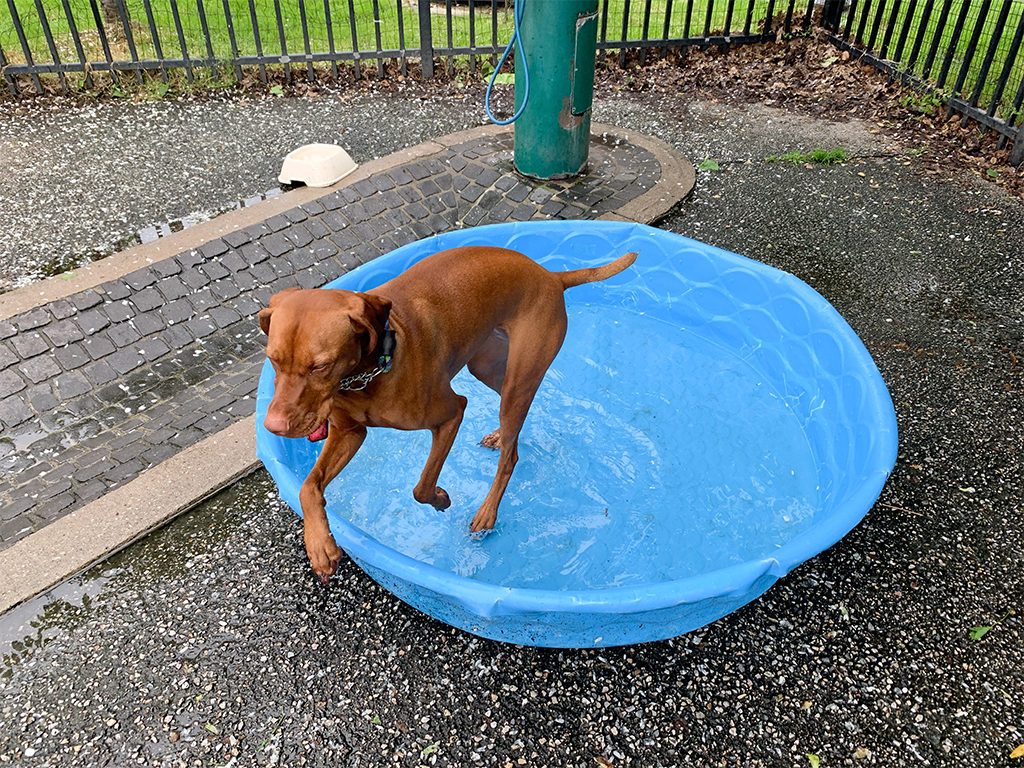 Celebrating Ruby venturing into the pool at the dog park. She typically avoids the pool altogether, but today with a gentle prompt she got it! She even sat down, but only so her butt was on top of the water, not the bottom of the pool!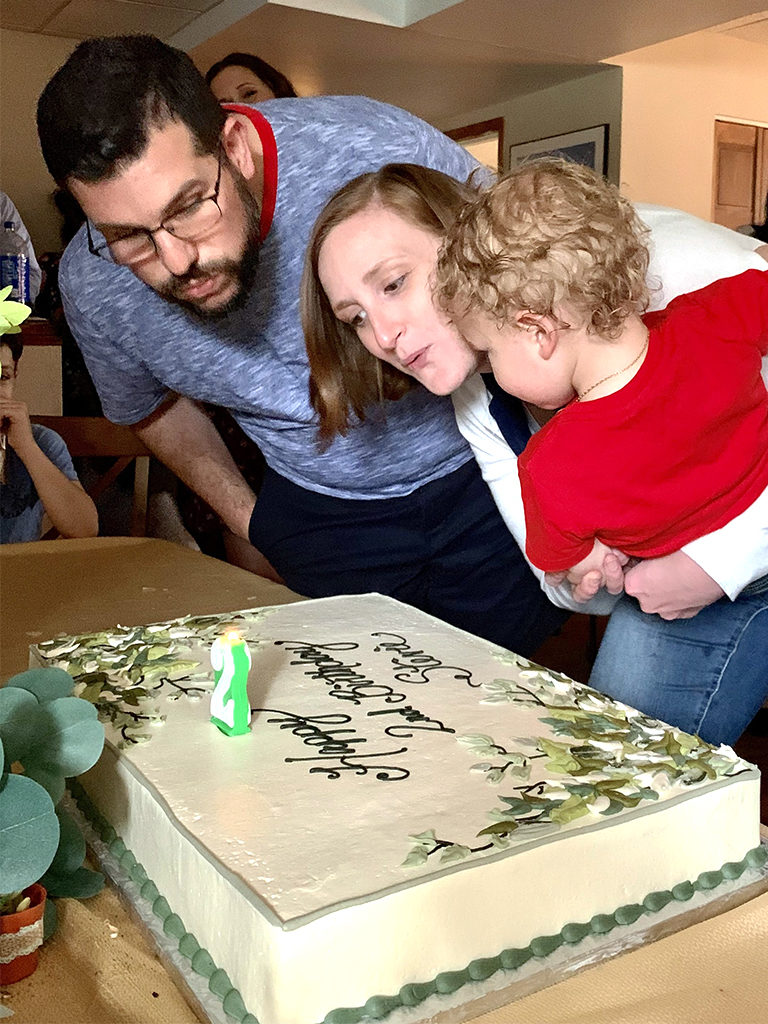 Celebrating Stevie! Today has been all about him and some big milestones in his tiny life. He's got a lot of personality and it's so fun to watch him grow up. He and Bailee are too funny when they are together and today was no different. Also celebrating that I get to be an Aunt to these awesome kiddos!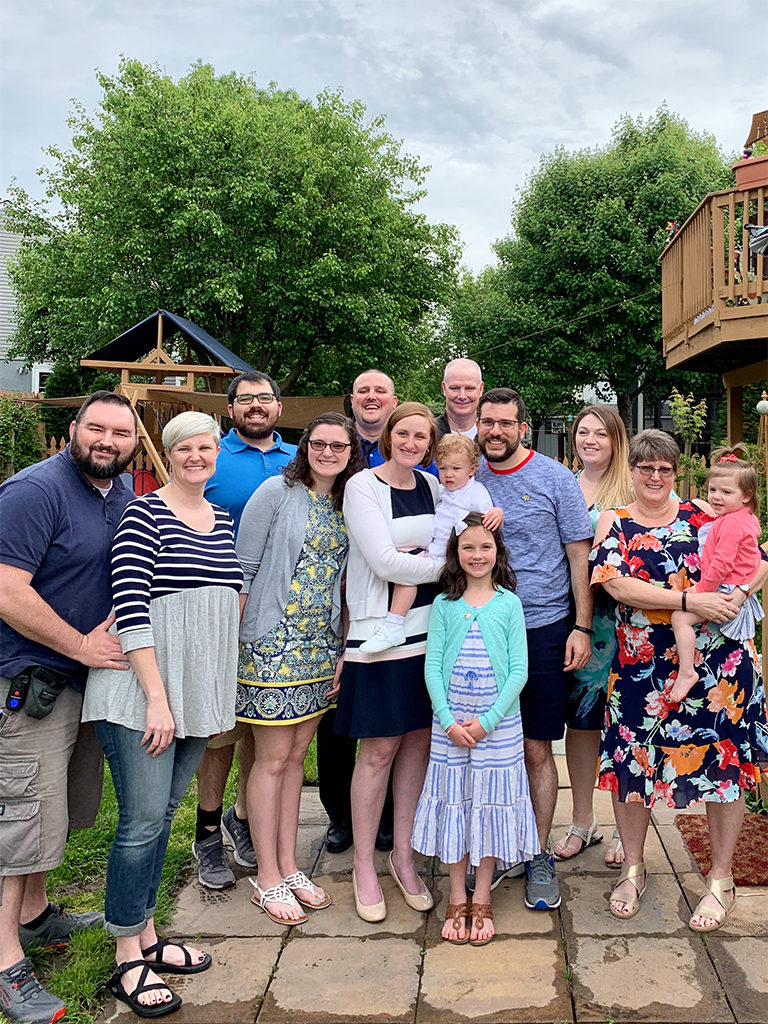 Celebrating making it through a lot of intense family time today and typically anxiety-inducing situations with grace, and even a little ease and enjoyment. Shawn and I both struggle in different ways in these large family situations, but today we were both able to use our meds, tools, and techniques we've learned through years of therapy to, not only make it through and stick it out, but actually enjoy ourselves.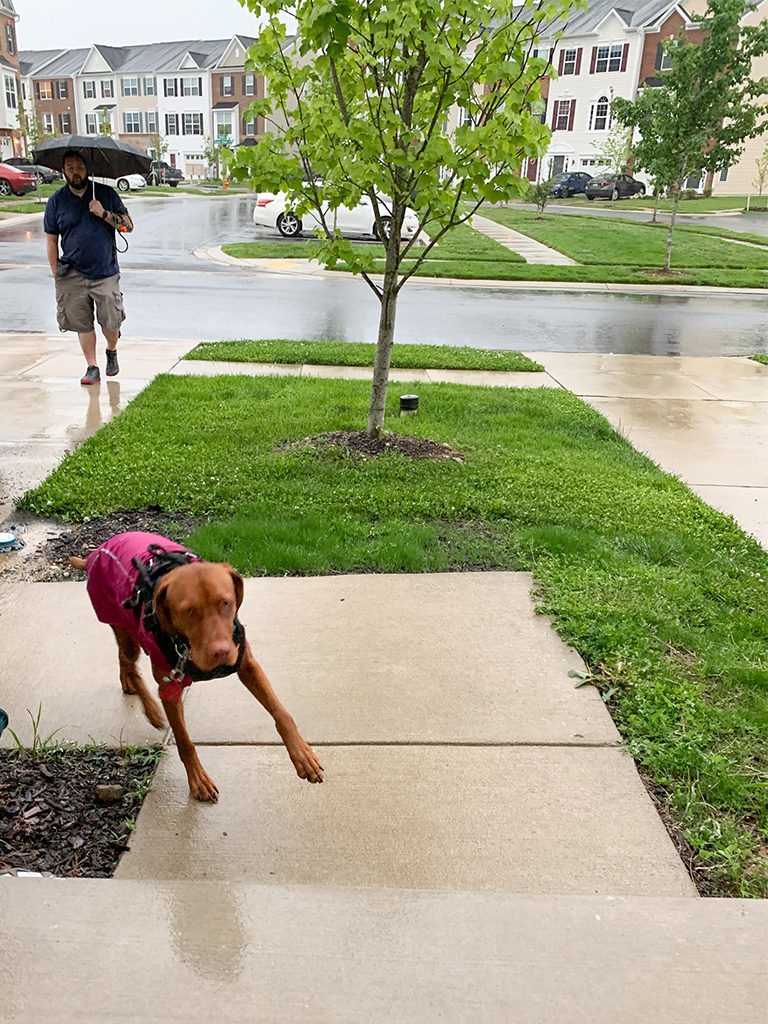 Celebrating the calm and quiet of our own lives and home. Upon leaving the party I took a few deep, cleansing breaths of relief. Being part of a big family means I'm very accustomed to the loud, crazy, everything at once sensations, but it also has made me really really appreciate the calm after the storm and the quiet of our normal life.
Celebrating the long-awaited return (perhaps?) of our favorite pastime of playing tabletop games together with another mission in our Imperial Assault campaign. I don't want to jinx it, but I've missed playing games so much the past couple of years. This hobby of ours took a backseat after we stepped down from the Baltimore Gamer Meetup and moved to the trunk when we got Ruby as there just hasn't been as much time for it. I have a feeling we are entering a season of more games and I am stoked! We've made a plan to set a game out on the table each Sunday to a visual reminder that we want to play and take the guess work out of what to play. Excited to see how it goes.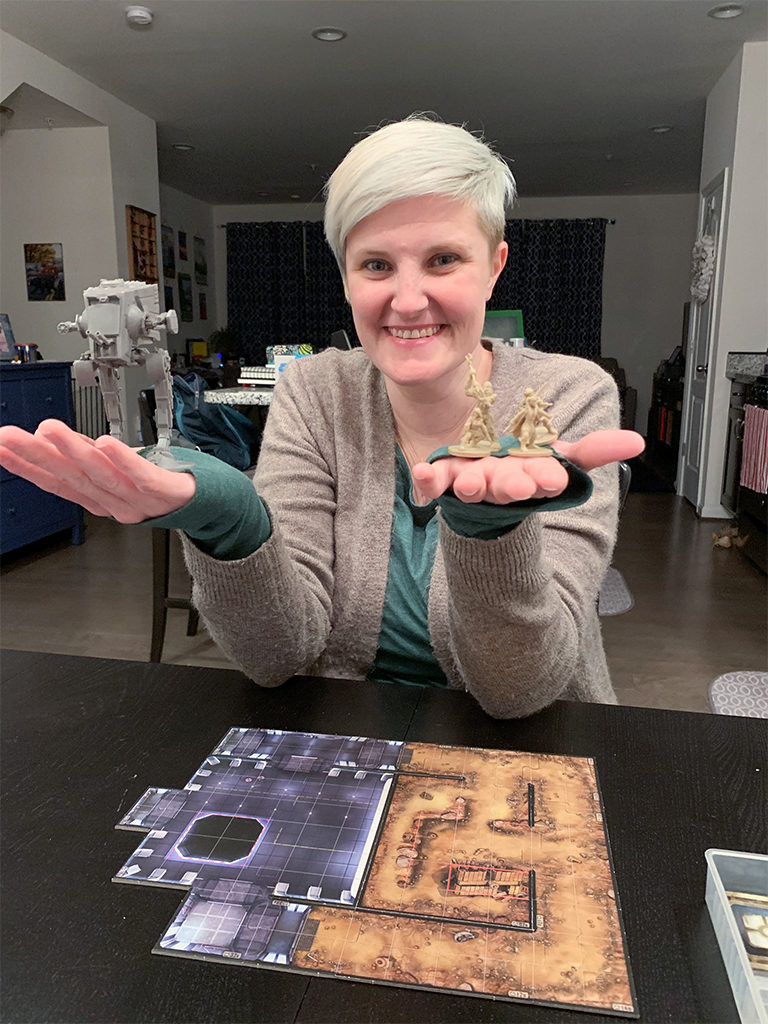 Celebrating another Rebel victory in Imperial Assault! In tonight's campaign mission, we ran a side mission and the Rebels (my team) got to use an AT-ST on their team and it was kind of awesome! Our first "massive" figure of the game and it definitely helped secure a victory over the Imperial Guard Champion who is a total beast!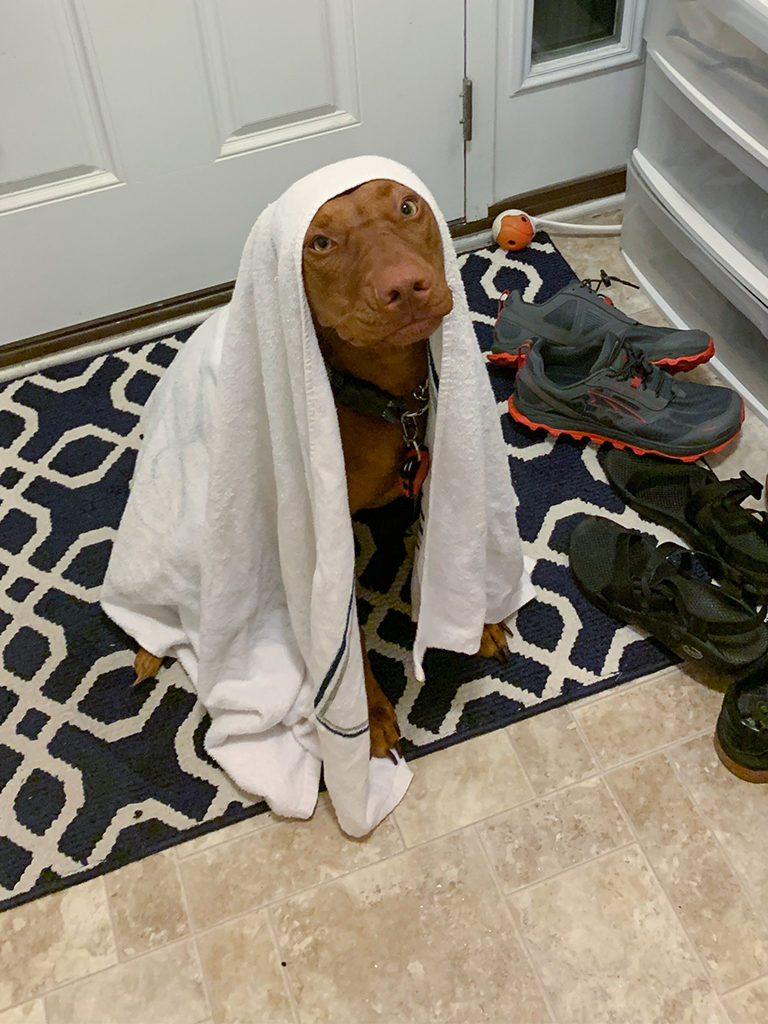 Celebrating a long, full, happy, funny, busy, somewhat stressful, enjoyable day.