Day Two in the books! What a good day of collecting content. I enjoyed trying a few new angles today in my photos. Here are a few details about my approach:
I only take photos with my iPhone. It's the only camera I have ever used for Week in the Life. I currently have an iPhone XS and the camera is just plain awesome, and it's always in my pocket.
I am carrying with me two mini tripods for my phone. One is just a really small nearly 8″ tall tripod; the other is a selfie-stick / tripod combo with a telescoping base that can be extended to stand around 2′-3′ tall. They are proving very useful.
I am also using my Apple Watch paired with my phone so that I can use that to trigger the shutter on my camera instead of using the self-timer.
A lot of times I am propping my phone up against anything that will hold it to get an interesting angle. Like for the shot of my bed this morning, I placed my phone on the doorknob to our bathroom and leaned it against the door to take the photo.
I am taking handwritten notes on the daily sheets from Ali Edwards for all my time-based journaling and schedule related facts. Then, I am using the Day One app on my phone to write out the stories that go along with my story lens for the day, which is longer journaling being transferred here each day and will be printed for my album.
For today's story lens, I focused on things that I am savoring. Thinking about and looking for all the ways that I am holding on to moments and things I am enjoying completely.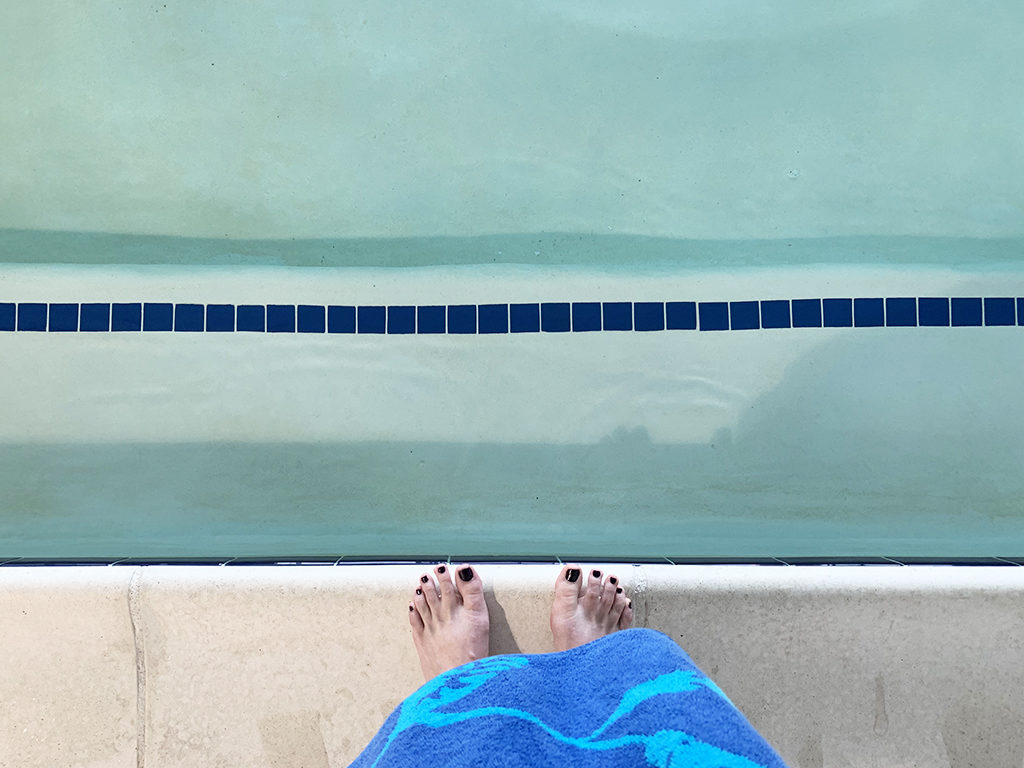 Savoring a rare morning water aerobics class. This is only the third morning class I've been to because they start at 9:45 and that's generally too late for me. But on days when we have afternoon appointments and don't go into work until later, I've been able to attend a few. This morning the instructor was playing all Oldies music and I knew most of the words to most of the songs that played, and I am by far the youngest person there in the morning. It made me think of all those years listening to the Oldies while I played games with Grandmom. Definitely savoring those memories this morning and feeling a whole lot of gratitude for her and a great introduction to music. I love when she pops into my head and I have the brain space to let those thoughts linger and really try to remember what our moments were like together.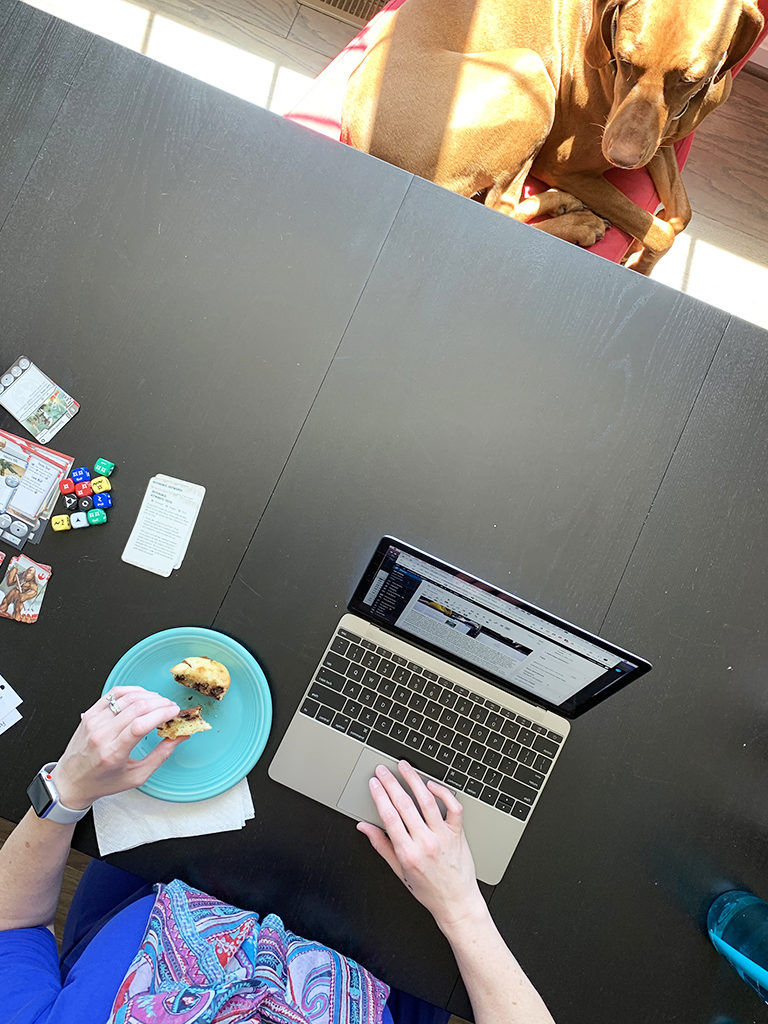 Savoring a bit of extra quiet time to myself this morning while Shawn is at his doctor's appointment. Just me and Ruby girl hanging out in the warm sunlight coming in through the game room windows.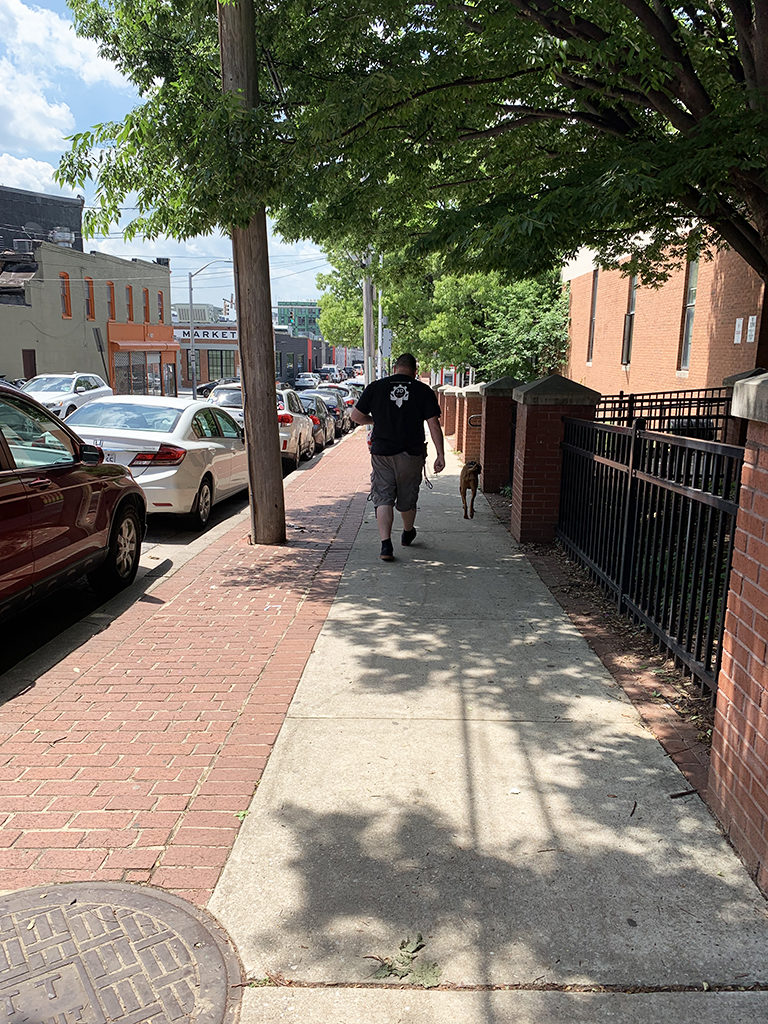 Savoring the sun and blue skies this morning! The weather won't be this gorgeous for the whole week and definitely hasn't been leading up to this week, so I will take all the bright sunshine I can get!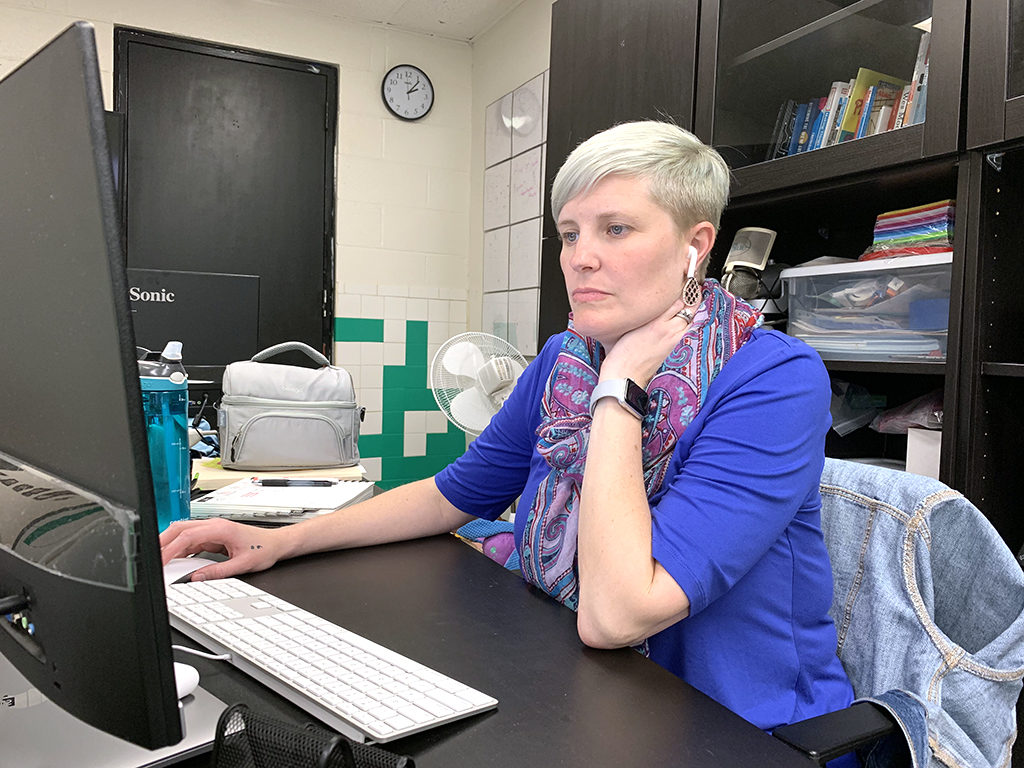 Savoring a quiet office today and some uninterrupted work time. Everyone but Nicole is here, but everyone is focused and working away. So nice to put in my AirPods and be productive! I need to pay attention to the fact that this really works for me and helps me knock out tasks and I need to do it more often.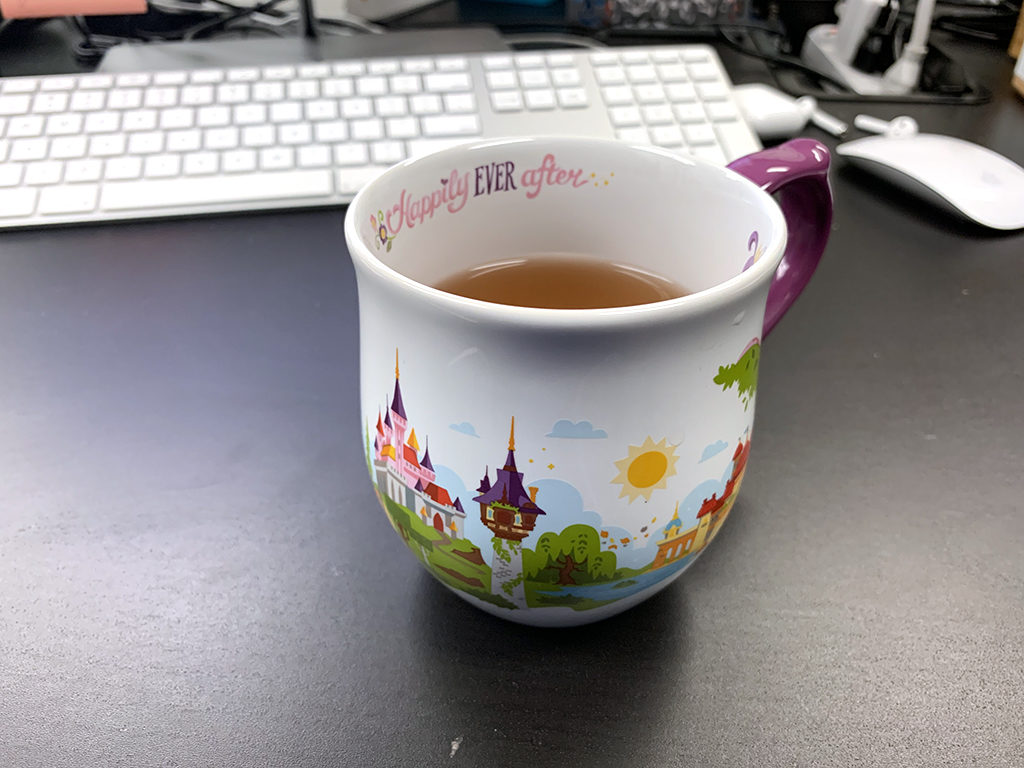 Savoring a bit of peach tea this afternoon in my awesome mug from Disneyland. Loving hot tea this year and have a cup almost every day at work. My favorites are Celestial Seasonings Peach and Tazo Passion.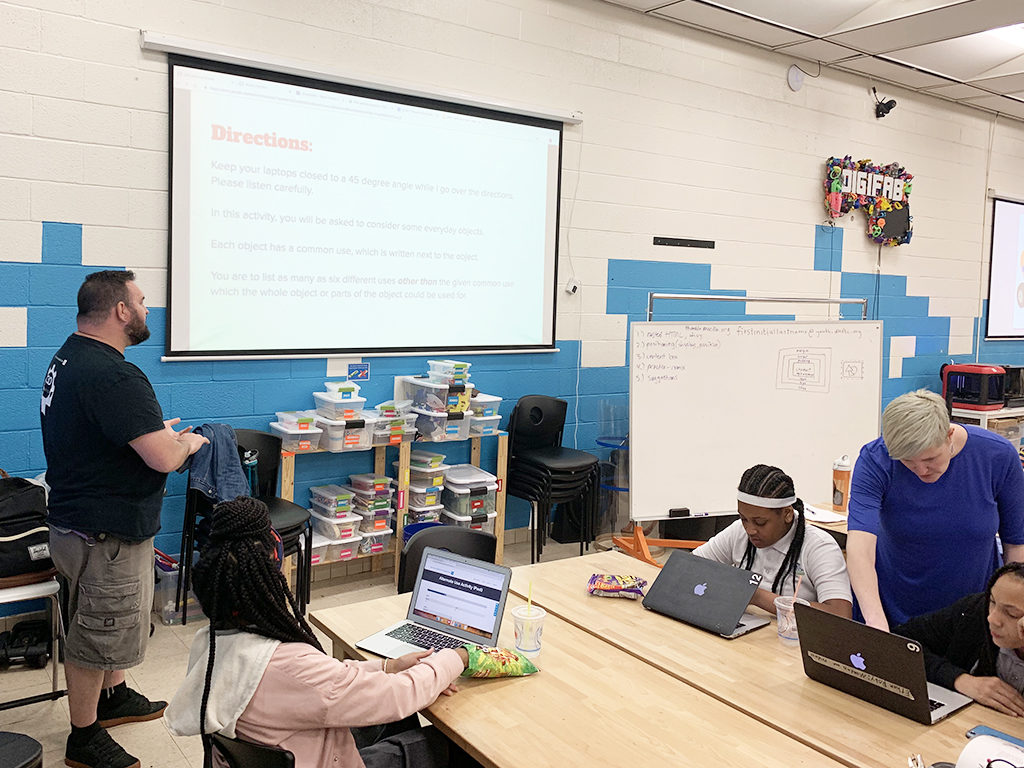 Savoring these brief interactions with our youth this week. We don't get to interact with them very much anymore and it feels like a treat to get to experience their personalities and pop into their world for a few minutes.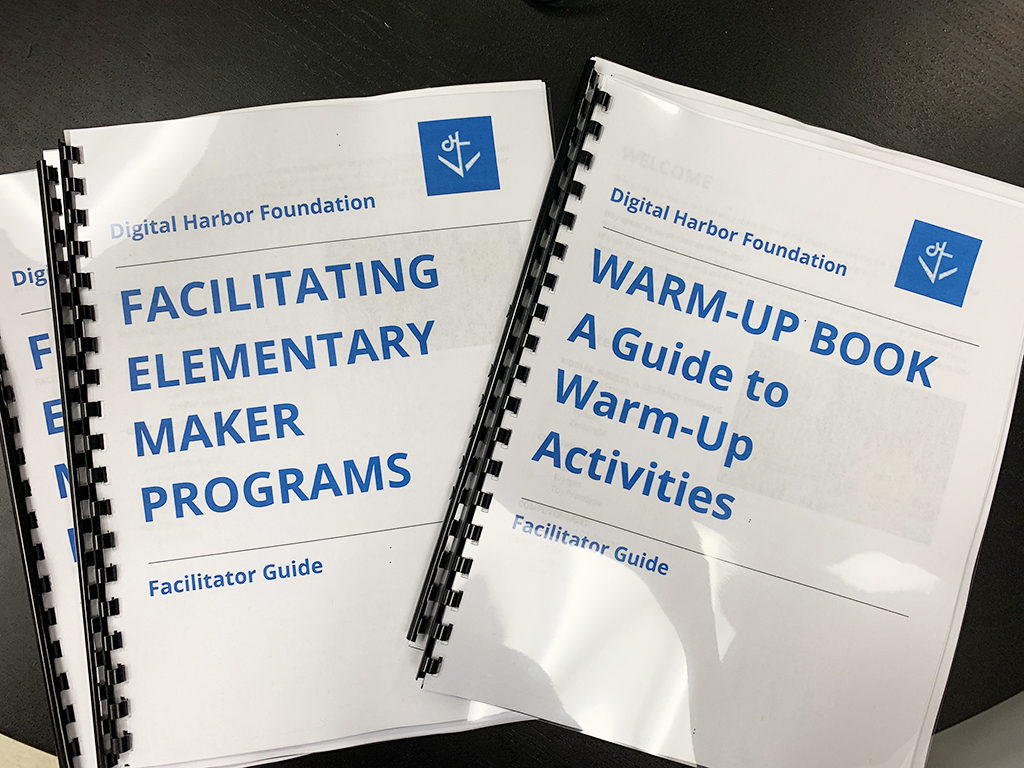 Savoring an accomplished task of editing, formatting, printing, and binding these two new educator resources. We bought a punch and bind machine last week and I've been enjoying the process of bringing our digital resources into the physical realm. So satisfying!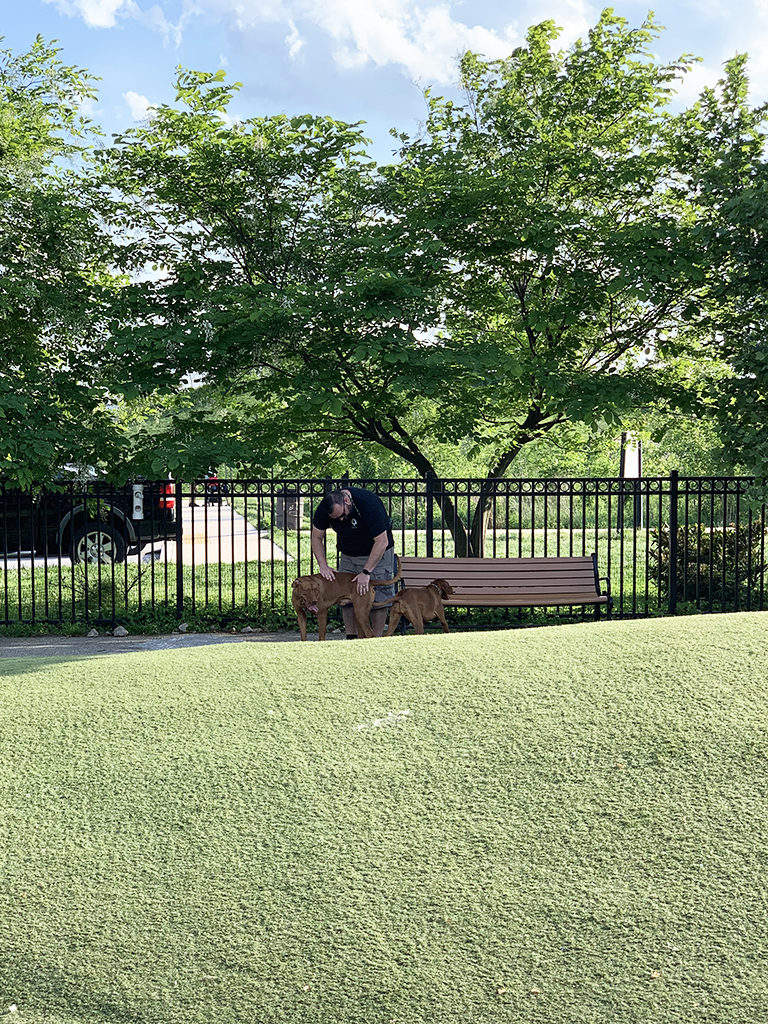 Savoring a beautiful evening at the dog park. One of our favorite spots and there are lots of pups here tonight, including another Vizsla!!
Savoring the little breakthrough moments between Shawn and I where we share in the struggle and actively participate in the problem solving to come out on top together. This season of our life is full of little and big moments of overcoming personal obstacles with the support and encouragement from each other. It's kind of glorious to be this deep in a relationship and still learning and growing together.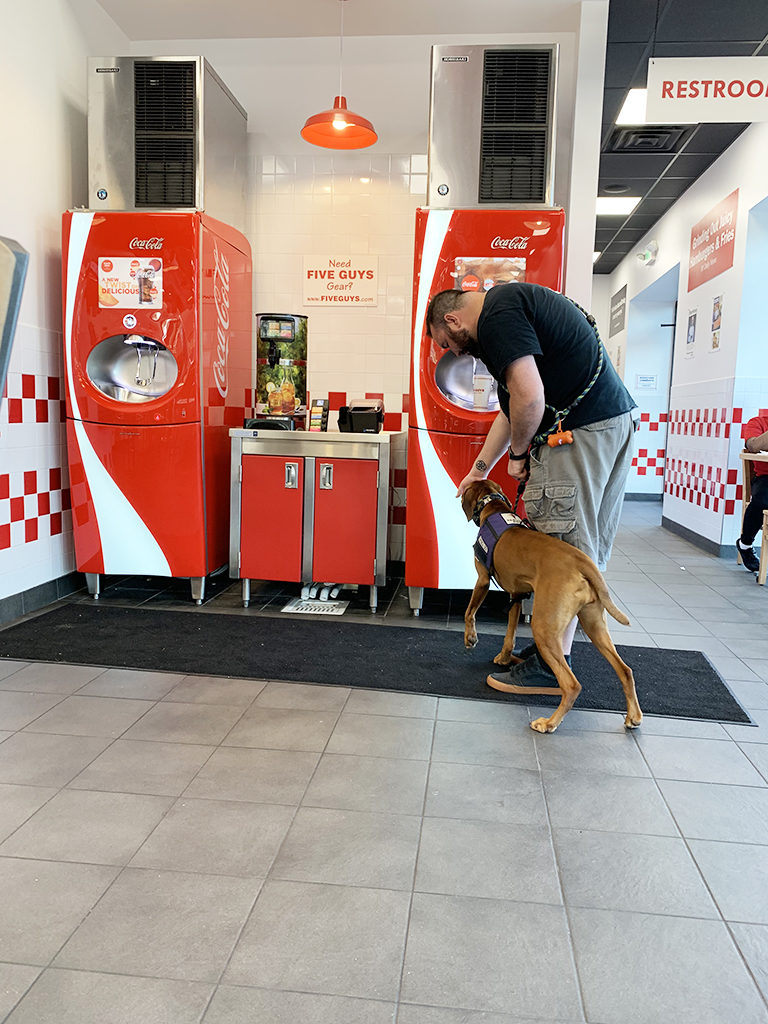 Savoring a major win in Ruby's public access training. She is very scared of Five Guys, particularly the soda machine for some reason. So tonight Shawn did specific training with her to "check it out" and she did so awesome! Then while we were eating she went into a "place and settle" really well, without trying to scoot closer to the door, for the first time in the three times we've been here. Shawn was really pleased and proud. It's gratifying to experience these two work through things and overcome obstacles together.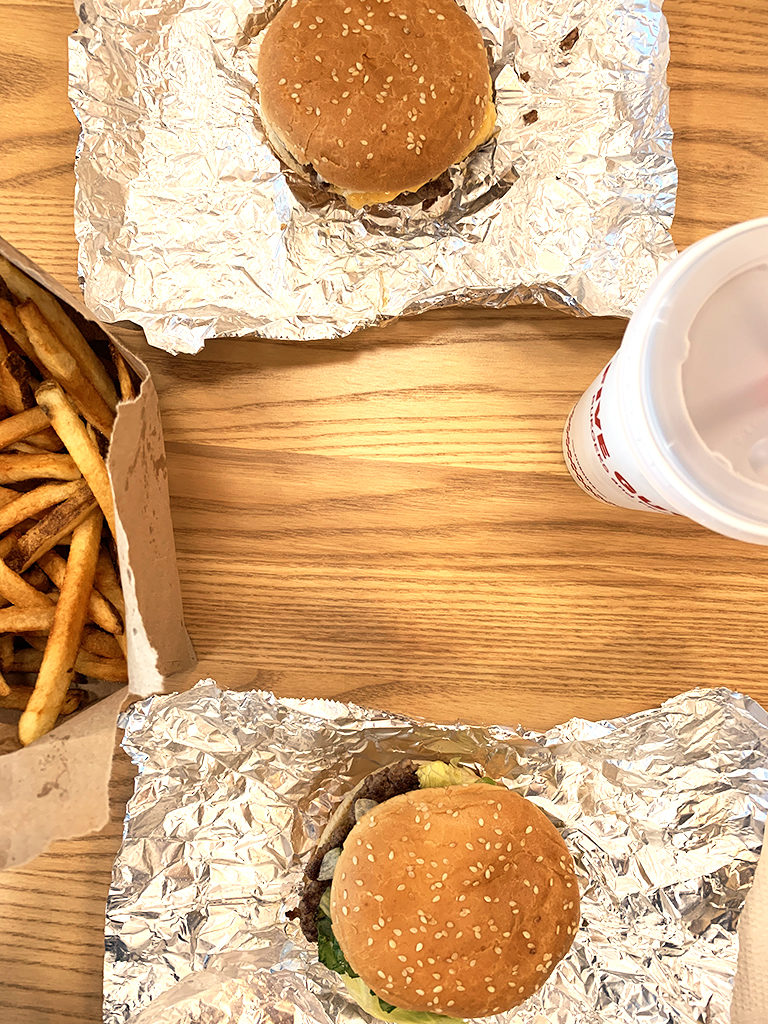 Savoring a yummy hamburger and hand cut fries from Five Guys. Hamburgers are brand new foods for me and I am really enjoying them!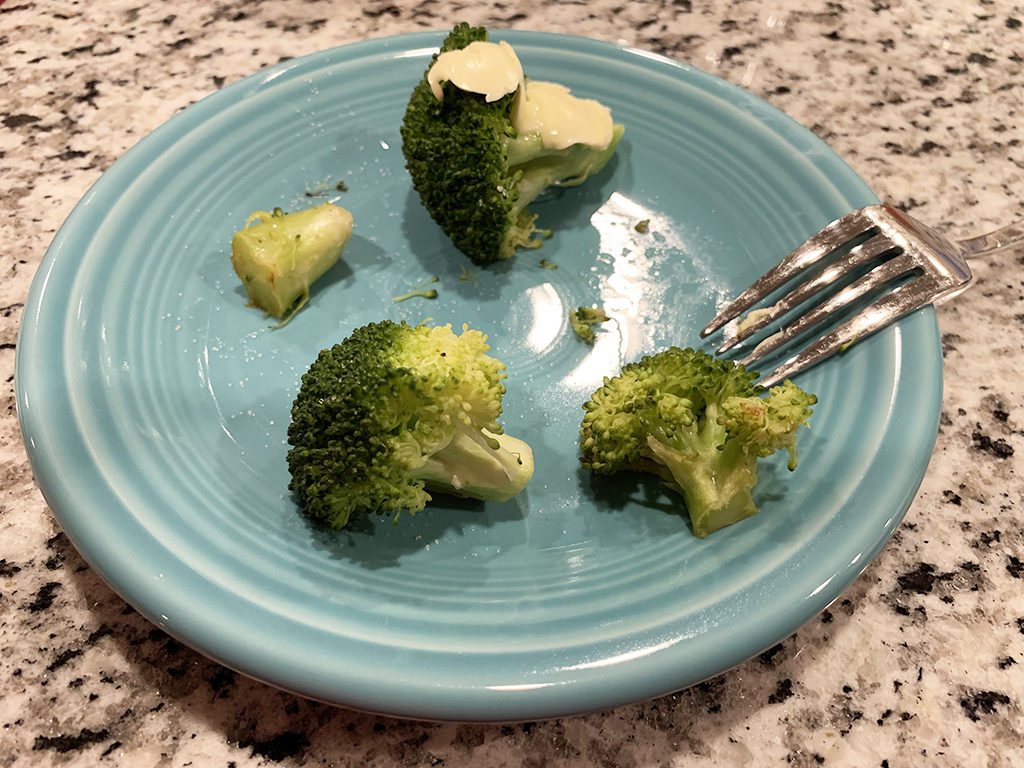 Savoring how sweet and supportive Shawn is. He made me a meal tonight (even though we went out for dinner) made up of things I've never tried because I had a hunch I'd like to try it. Broccoli was the big new ingredient and I've never eaten broccoli. He set some raw broccoli aside for me to try before he started cooking, even though he despises raw broccoli. Then, once he cooked it, he made me a tasting plate with different treatments – plain, salted, stalk only, salted with butter – so I could try each one. I did try each one, but I don't think I like broccoli, at least not yet. I felt like I could tell him that, and so I did. And he wasn't upset at all. He was so encouraging and just told me that the important thing was that I tried it, and it's totally okay if I don't like any of it. He has been so awesome as I work through my food phobias. I am incredibly blessed with a patient and understanding partner.
Savoring some evening snuggles with my Ruby girl! She has been hiding out by herself in bed in the evenings the last couple of weeks and tonight is the first night that she has spent the evening downstairs with us. She reluctantly let me share the loveseat with her and I'm soaking it all in.