Happy Week in the Life 2019! I am so excited for this project! This will be my third year taking part and completing an album (other years prior I just documented via Instagram) and it has become my most favorite project of the year. I have been looking forward to this project all year.
My goal is to share words and photos for each day of the week here on my blog. Today I focused on the story lens of "Around Here" with stories of what is happening around here all day for each of us.
Around here I set at least 3 alarms to wake up in the morning, and still it takes me nearly an hour and a couple of snoozes to get going. My alarms are set fifteen minutes apart and this morning there are two snoozes before finally picking up my phone just before 7am. I would love to be waking up during the 6 o'clock hour, but I just can't seem to make that happen. This morning I wake up alone; Shawn and Ruby must have moved downstairs at some point. The room is dark and cocoon-like, thanks to the curtains Shawn installed last weekend, which is contributing to my sleepiness.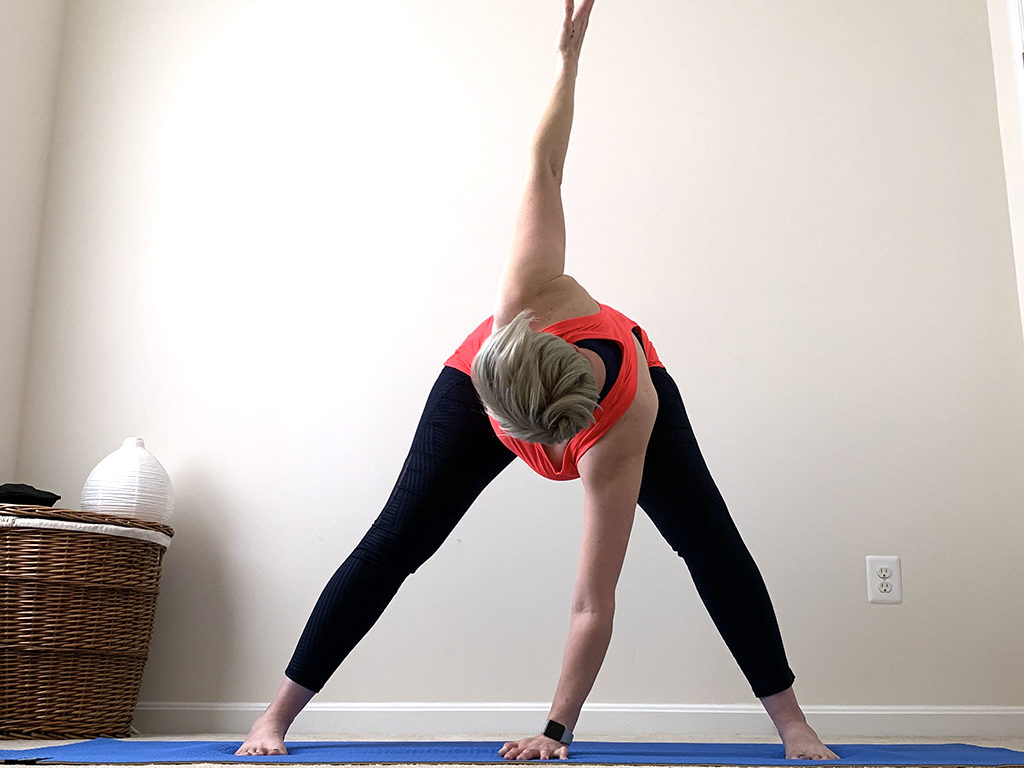 Around here I like to start my day with yoga. Earlier this year I cleaned out the spare room to set it up as a yoga (and meditation) space. It's fresh, clean, empty and so soothing. I enjoy beginning my day with a movement practice that invites calm in a space that helps me start each day with a clear mind. I enjoy the quiet time to myself before anyone else wakes up and cherish this time I'm able to carve out for myself. For the first time maybe ever in my life, I'm looking for more ways to spend time alone; something I definitely wasn't comfortable with, even so far as afraid to do, in my younger years.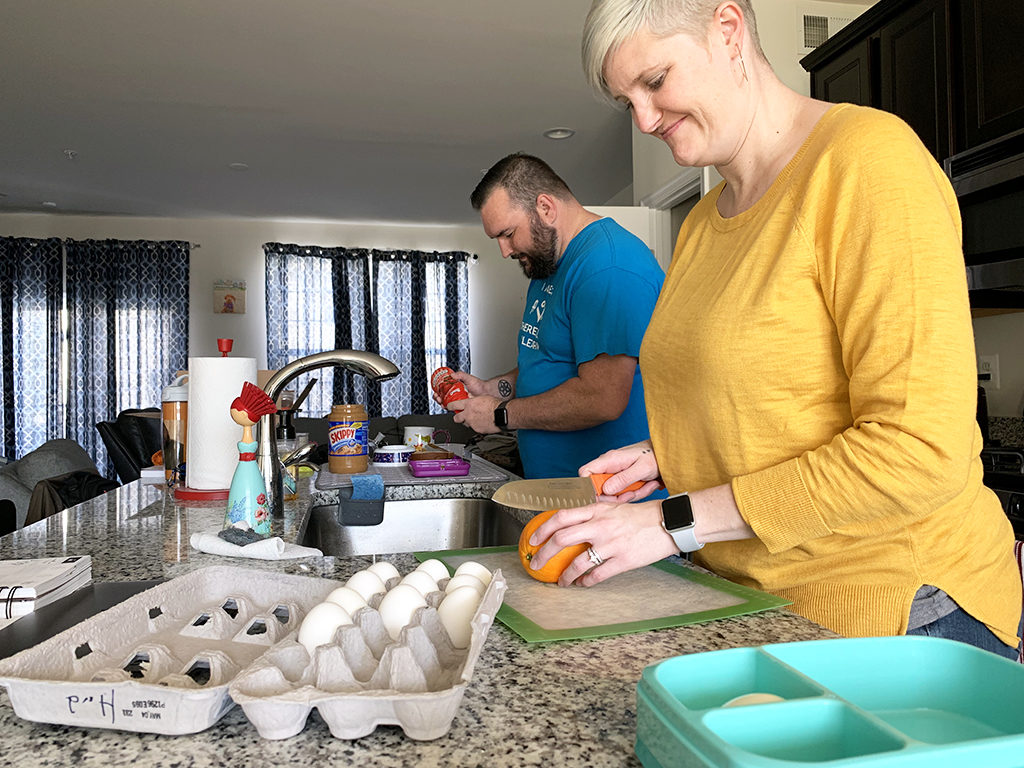 Around here we get ready together for the day. I wake Shawn up after my morning workout and craft time. We take our meds together, brush our teeth together, shower together, usually while Ruby sleeps in bed, do our after shower routine together, and get dressed together. Then, Shawn usually goes down to feed Ruby and I finish getting dressed. We make breakfast for the road and pack lunches together while we listen to Amazon's Alexa tell us the news. Each day we listen to The Daily Show with Trevor Noah snippet, NPR headlines, and tech news. Then we get Ruby "dressed" in her e-collar and car harness before we head out the door.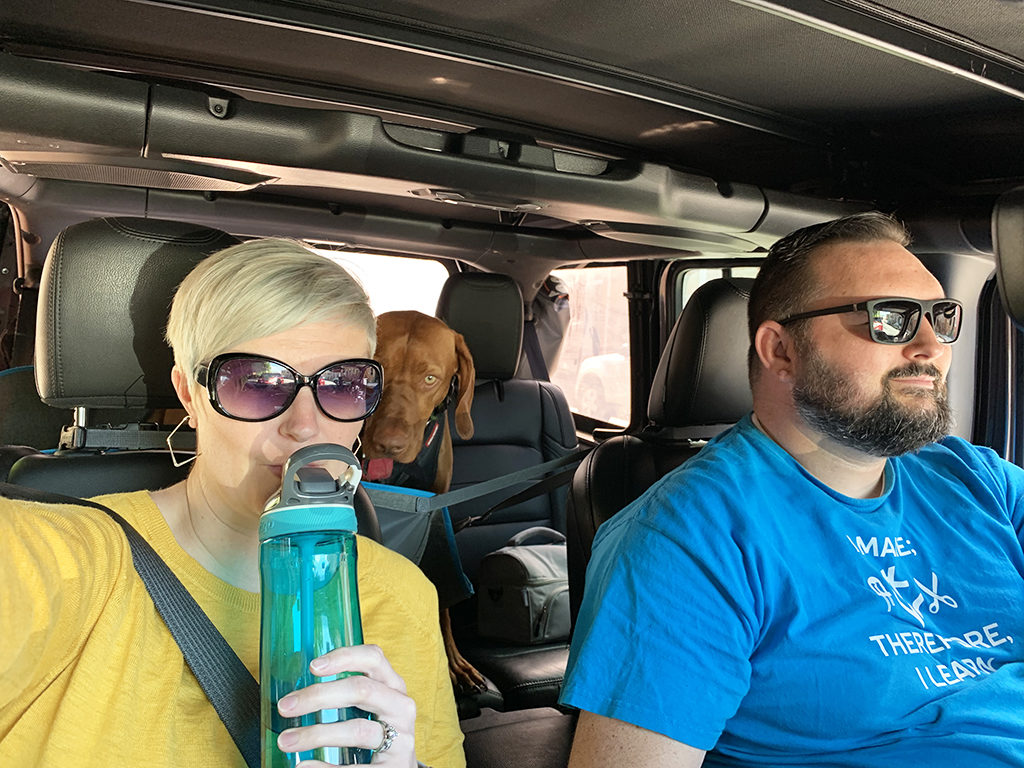 Around here we commute to work together. We are a single car family right now and have been for the last 6 or so years. We bought our first Jeep Wrangler 4-door together back then and currently are on our third. This one is by far our favorite, and is the brand new 2018 model, with a new body style and a major upgrade for us. We are quite happy with our short commute to work, it's about a 20 minute drive. This morning we score a parking spot on Cross St right next to the building, always nice!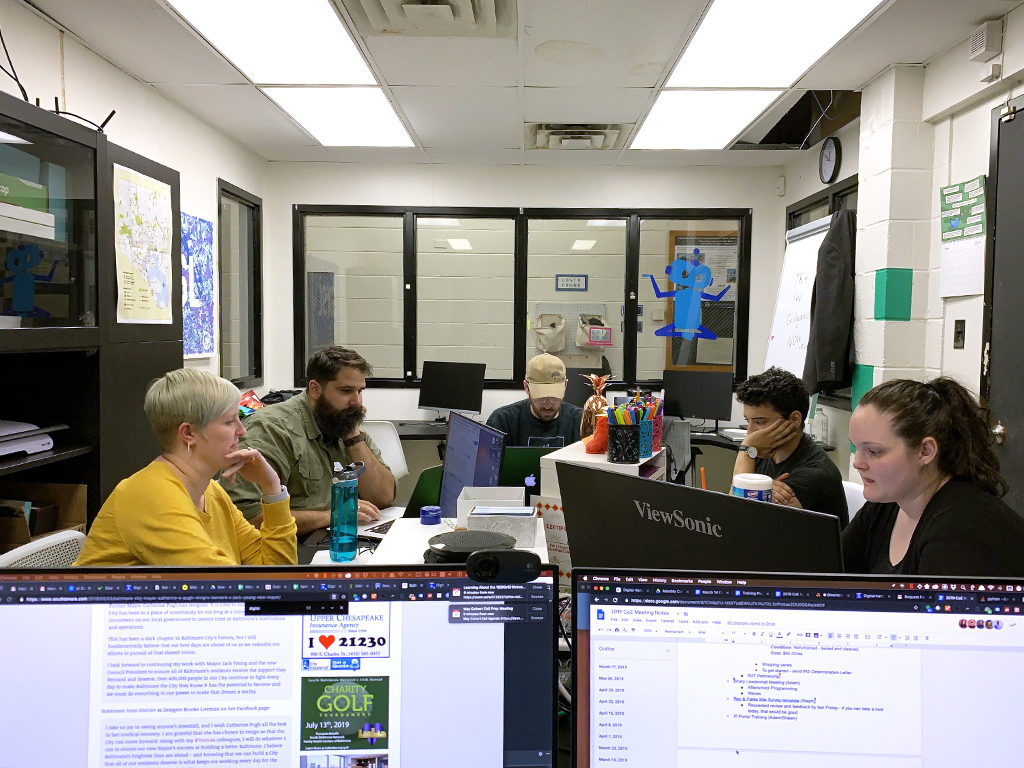 Around here it's a busy day full of meetings for both of us. We likely won't get much actual work done today. I'm hitting the ground running this morning with an interview alongside Darius and Andrew for a new Program Manager. If I'm being really honest, it feels good to have taken more of a backseat in regards to Tech Center oversight this year. I like being behind the scenes of things and working in the background and I feel like I was holding Tech Center back with some outdated mindsets and feelings of frustration over my lack of new ideas for how to move to a new level. I'm glad to have Darius as the new leader and it has been great in these interviews to get to see his development. I feel really excited about the potential for both him and the Tech Center.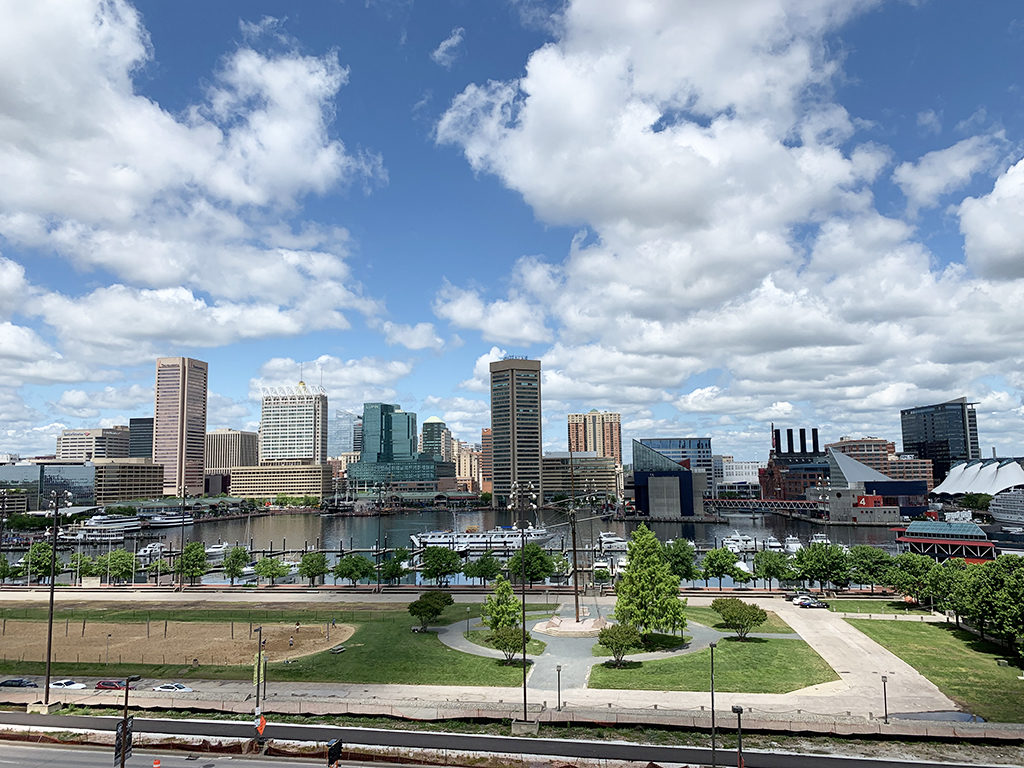 Around here we had a nice walk to the park this afternoon. The weather is gorgeous today – bright, hot sun and bright blue skies. Ruby enjoyed all the sniffs along the way and meeting a few new pup friends. I enjoyed the chance to take a break from a crazy day and re-connect with Shawn to talk through a few things for the afternoon and our plans for after work this evening. We are lucky to work in a very walkable part of town where we can walk right out the front door and in any direction to take a break and get some fresh air. I love the walk we took today to the top of Federal Hill, some of the best views of iconic Baltimore from there and A good place for Ruby to have a smidge of off-leash freedom as long as there aren't too many people around.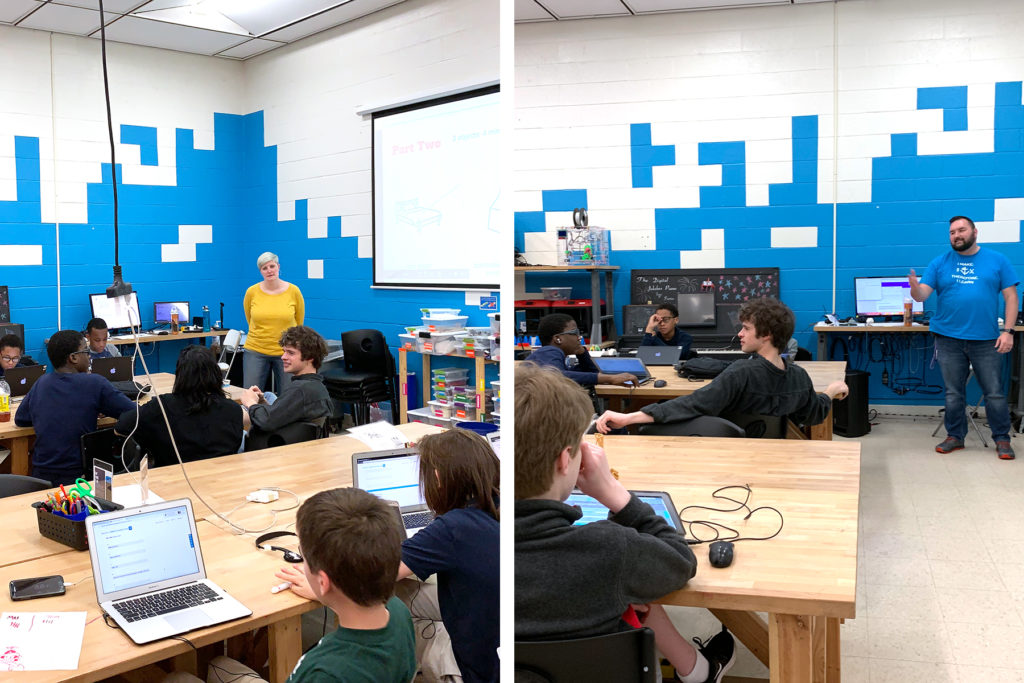 Around here Shawn is settling into his new role as CoE Managing Director. It's been about two weeks since we made this change and he's now working on organizing the team, prioritizing tasks and projects, and gearing up to start moving toward the next level. We are about the bring on a new team member, Juliann, as a contractor and salesperson. We are feeling excited about the potential of our team with her onboard. Generally, just feeling excited about where we might be headed. This week will be focused on team organization and prepping for her to join us!
Around here Shawn and I are administering end-of-trimester evaluations in our mid-high programs. We have been really focused on evaluation as we have moved into our new roles and decided this year that we would like to administer the pre- and post- evaluations as a way to research whether or not that continuity of administration practices might have any bearing on the results. It has been enjoyable to do this together, but doing it on my own I despise. I've been administering evaluations for many years and I detest it a little, but doing them with Shawn has been different. It's a nice little check in with the youth and I feel like I know them a wee-bit better than previous years.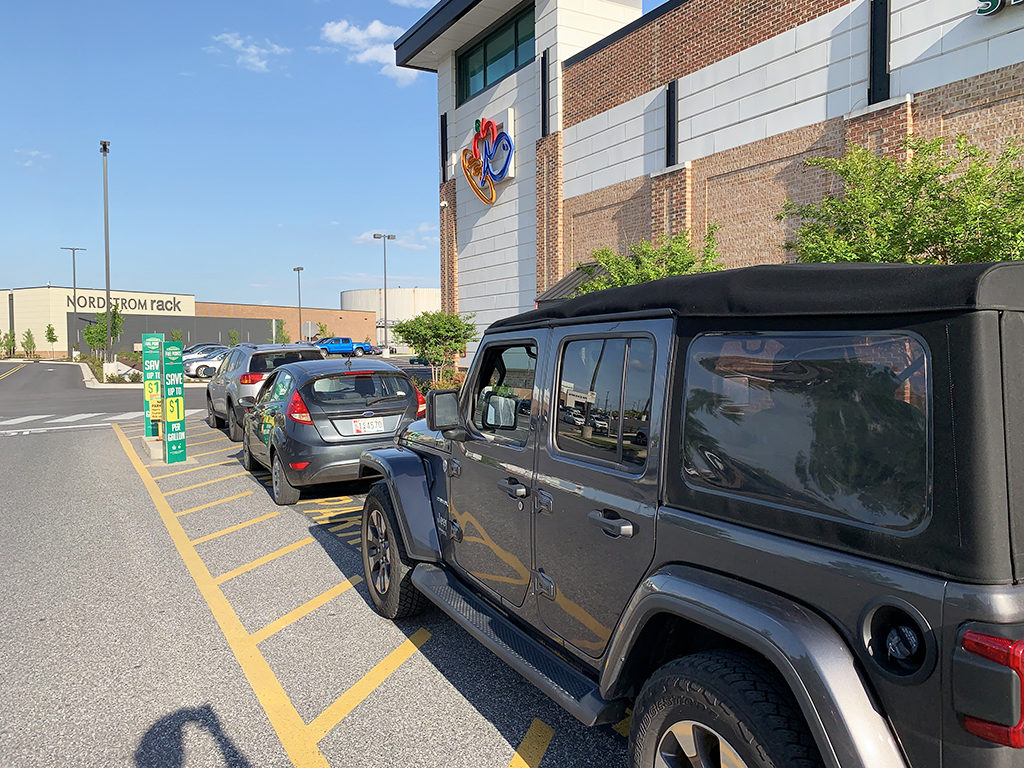 Around here we order groceries online from Harris Teeter and pick them up via a drive-thru. This is 21st century living at its finest! This is the only way we have managed to consistently have groceries on hand. All done from these magical handheld devices. This week's haul includes our normal staples and a few things to try a new meal, which is something brand new for me this year!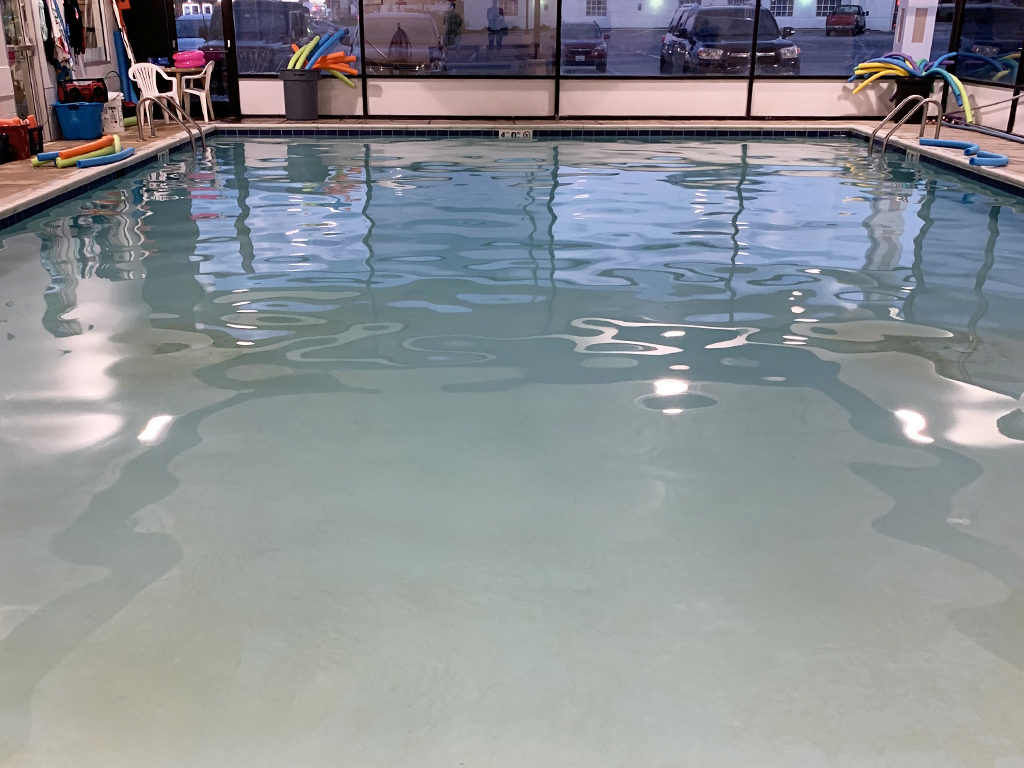 Around here I'm back to water aerobics for the month of May. Aiming for at least three classes per week. I started last summer and I've missed being here as I took most of the winter off. It's a good workout that I really do enjoy a lot more than I thought I would and it's something fun to do with Mom, too. I'm looking forward to more time here as summer rolls back around.
Around here Shawn and Ruby both nap while I'm at the pool and I come home to find Shawn in a bit of a funk. We talk it over and I made some suggestions on methods he could use to help himself feel better that were actually useful. We are in a pretty good place in our relationship where we know each other immensely well and are able to really communicate on a deep level and get to the heart of things fairly quickly. We both help the other work through our tough stuff and tackle the problem areas together. It has taken us a long time to get to this place of knowing ourselves, and each other, really well and having the skills to communicate openly, but I have a feeling this is just the beginning.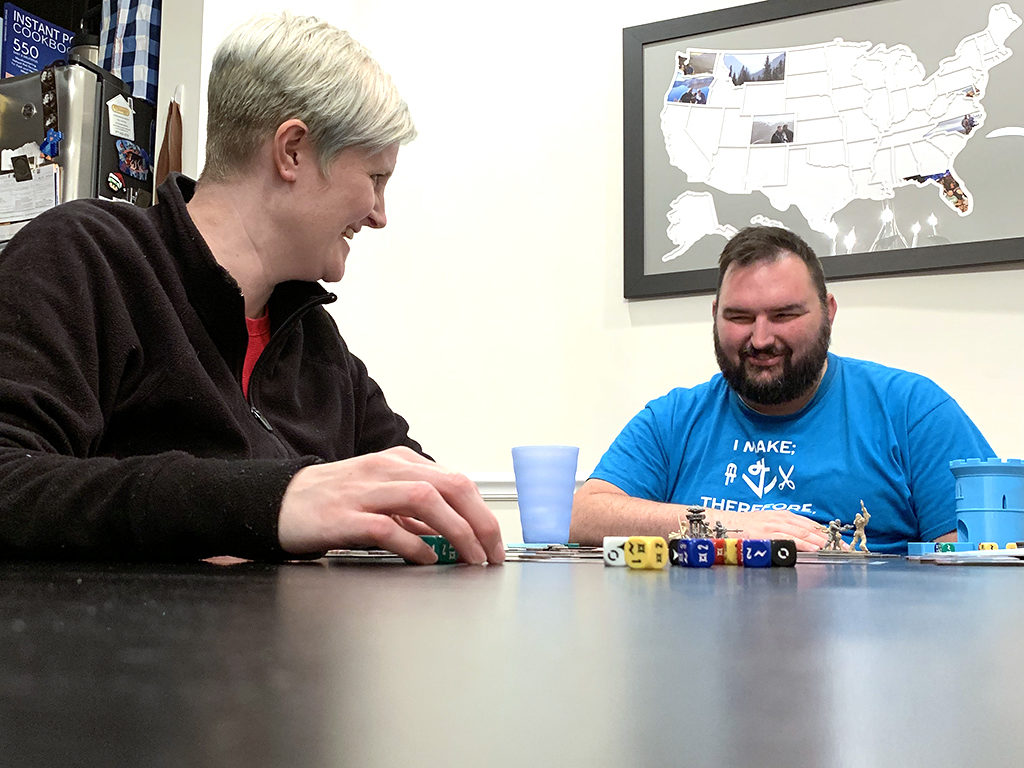 Around here Shawn sets up a game for us to play tonight (Star Wars Imperial Assault) while I paint my toenails and Ruby has already taken herself to bed. We haven't played games as much in the last year or so as much as I'd like, but we've been busy with other things, Ruby mostly. We are trying to make more time for games and have a couple tricks for doing so. Tonight is an easy night where we are each taking what we need.
Around here we are listening to Bob Marley while playing a late evening round of Star Wars Imperial Assault and having some snacks. A bowl of cereal for me and a soft pretzel for Shawn. Ruby manages to miss all the fun while she stays asleep in bed upstairs.
Around here We watch a little Modern Family after our game just to wind down before heading to bed. Ruby came down as we were cleaning up from our game to check on us and go out for a bio break, but then immediately went back to bed. While watching TV, I inevitably fall asleep on the couch and Shawn has to wake me up to go to bed. Around here, that's a pretty typical occurrence.